Teams are essential to the success of any organization.
They help you to get more done and make better decisions, but they can also be a source of frustration if you're working with people who aren't quite on the same page as you.
That's where team apps come in. They help you organize your tasks, set goals, and stay connected with the rest of your team so that everyone is always working toward the same goals.
In this post we'll look at five team apps that make it easier than ever to work together efficiently and effectively.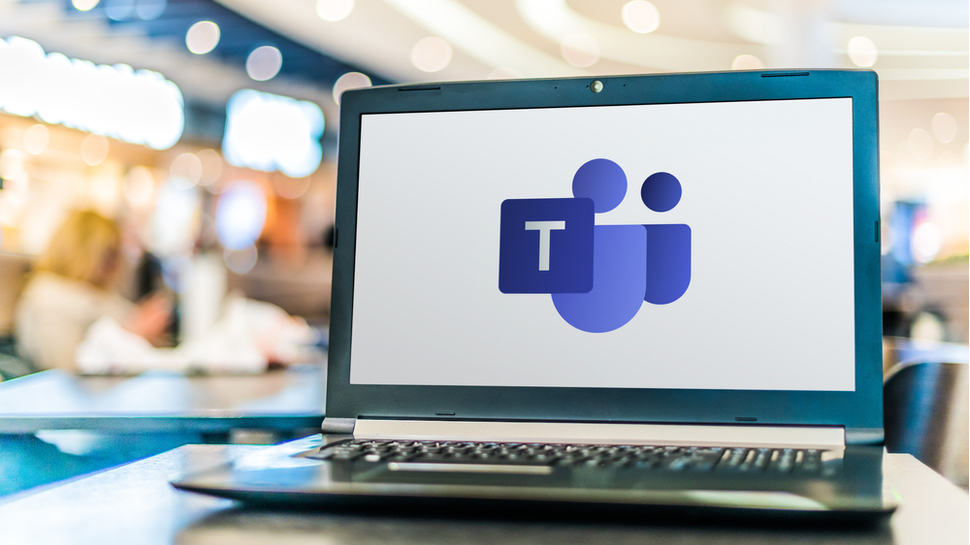 Best Apps For Teams
Microsoft Teams  is a platform that brings together all of your workplace tools, apps, and services to  deliver better results  for you and your employees. The tool itself has many  features for remote work  that can advance your team's productivity. Still, many users are unaware that  this collaboration tool also supports integrations  that can boost their communication and efficiency even more.
In this blog post, we're going to break down the 20+ best apps for Teams  to help you upgrade your user experience and keep your team on track.
Polly – Get live feedback from your team
Polly  is a survey app that lets you  create surveys in your Microsoft Teams  channel or group chat. It offers a simple way for your teammates to vote on a specific question quickly. The only thing you need to do is provide questions and answers, and Polly does the  vote-counting analytics for you in real-time. Simply mention @polly to create and send your survey, and watch the results appear.
It also allows  advanced options for extra customization  like anonymity, scheduling, displaying or hiding results, and multiple votes. If you want to hear what your colleagues have to say, turn on comments, and an easy-to-use discussion board will appear. Any department can use it to  keep employees engaged  with the company's everyday activities, such as – when to have a meeting or where to go for lunch? By adding the Polly tab, you can reach colleagues in context without distracting them from their tasks.
Get live feedback from your team
Trello – Organize & prioritize your projects
Trello  is a project management tool whose boards, cards, and lists can help you organize your projects flexibly. When added to Teams, you'll be able to see all your boards directly from the app without going to a web browser. By integrating into Teams, you can see your Trello assignments, tasks, and notifications and have conversations about them. The process of adding a Trello app to your Teams is quick and easy as Trello comes as a default app for Microsoft Teams.
The app will send notifications when your team member creates or removes a card, assigns you to a specific card, and comments or adds an attachment to the card. That way, you  ensure everyone is up to date  without having to check for updates manually. Trello is a fun and free way to bring together project management and project collaboration without leaving the Teams app.
Karma – Promote good behavior & habits
Karma  is an app that allows you to give "kudos" to your team members. Using this app, employees can give each other karma points and move up the leaderboards. You can give kudos to a good reply in a thread or a particular post. That way, everyone is encouraged to  work more efficiently  and deliver faster. It's a bot that records small officially recognized encouragements and 'thank you's that usually aren't verbalized.
Some of the use cases are teammates appreciation, micro-feedback, instant and long-term rewards, and performance tracking. Karma bot builds user profiles and provides the team leaders with detailed insights, introducing a  healthy competition that boosts efficiency. Using Karma, you can view a dashboard that can help you visualize the conducted statistics. It allows managers to review performance reports and  create a more appreciative culture  within the workplace.
Promote good behavior & habits
Wiki – Create a central knowledge repository
The Wiki  app comes as a default app for Microsoft Teams, which is included when you create a channel. This productivity app can be used as a  dedicated workspace to keep notes  for your team members within Microsoft Teams. It's a smart-text editor where you draft, edit, and chat all in one place. Using Wiki, you can store an easy how-to guide so  everyone can follow basic rules and be up to date.
It presents a central, easily accessible location that comes in handy for FAQ. You can write down guidelines and best practices for a team and make their collaboration more productive. It's  easily accessible, so you don't have to go further into your documents and search for a specific article to share with your colleagues. Instead of deleting this default app, find a creative way to use it.
Create a central knowledge repository
Book a SysKit Point demo with our product experts and see how it can help you with Microsoft Teams monitoring and reporting.
ScrumGenius – Automate daily standups
ScrumGenius  is an app that will automate your team status meetings. It's an easy way to automate your daily status meetings, weekly retrospectives, and one-on-one check-ins by  running automatic check-ins and stand-ups. Every day at a set time, it asks team members a series of questions on what they accomplished yesterday, what their tasks are for today, and what blockers they encountered. ScrumGenius will then email a summary of the team's results to team leaders so they  have a record of what happened each day.
The @scrumgenius bot collects the updates from your team, records the answers, produces useful statistics and summaries, and broadcasts live updates to your channel. It's a perfect solution for those who want to avoid unproductive meeting sessions.
AttendanceBot – Track & analyze work hours
AttendanceBot  is an app that helps you track vacations, paid time off, employee shift planning, sick days, remote work, and hours. It's especially  helpful for remote teams  with simple 'in' and 'out' messages, clock in and out. It allows you to keep track of  your work hours and export timesheets right within Microsoft Teams. You can track the time spent on specific projects and clients and visualize all data on a dashboard.
Just mention @attendancebot in messages like 'PTO today' or 'Vacation from July 2 to July 9'. It will send your request for approval, notify you of its status, put it on your calendar, and set up vacation autoresponders. AttendanceBot takes care of attendance and leaves management without wasting your time while  keeping you in the loop with your team members.
Track & analyze work hours
MURAL – Think & collaborate visually
MURAL  is an app that provides a digital workspace for visual collaboration. Using this app, teams can think and collaborate visually by quickly creating diagrams. This app integrates into your Microsoft Teams workspace by adding a custom tab, notification bot, and messaging extension. You can add a new MURAL or one template and multiple frameworks to your project channel to participate in real-time.
If someone invites you to MURAL or mentions you, the bot will let you know by sending you a private chat message. If you're having a conversation that requires a visual collaboration session, you can find and share a template right in the current conversation context by using the messaging extension. This app helps teams work visually and efficiently by having all the tools for visual collaboration in one place.
Think and Collaborate visually
MeisterTask – Increase task management efficiency
MeisterTask is a collaborative app designed for task management of agile teams. The app helps team members to increase efficiency in day-to-day task management. It allows the team members to brainstorm with mind maps that can eventually turn into the tasks assigned to specific users or groups. With a simple design and built-in statistics and reports, it's easy to monitor project processes.
The app adapts to your needs as it offers a personalized dashboard. It allows each teammate to have an overview of any open tasks, their tracked time, and notifications from other team members. Now, managers can automatically receive an email when some task gets moved to a specific column, and the team members can stay in the loop with everyone else's work.
SoapBox – Organize your meetings
The SoapBox app helps you build a habit of running high-efficiency meetings where you and your colleagues can have meaningful conversations. It's made out of the idea that the best collaboration happens when everyone interacts in the same place. The main purpose of this app is to remove any meeting roadblocks that make meetings time killers.
The app allows you to add things to your meeting agenda and check them off as you go, meaning there are lower chances of going off-topic. You can now get nudged to add agenda items, get suggestions on discussion topics, and keep track of everyone's next steps. You can archive closed items and carry over open ones to the next meeting. With SoapBox, meetings become more structured, efficient, and good use of everyone's time.
Make Meetings More Organized
Adobe Creative Cloud – Easily share graphic assets
The Adobe Creative Cloud app helps designers worldwide easily share their ideas, get feedback on their work, and keep up to date with all their tasks. With this integration, teamwork and creativity come together on the same platform. Now, sharing various graphic assets with other colleagues is quick and easy.
The Adobe Creative Cloud app depends on authentication through Adobe ID for certain features that allow users to access their secure account. With the app, you can pin your assets to the channel to get feedback via comments. For each action, you will get a notification delivered by the Adobe Creative Cloud bot. The app provides easy access to Creative Cloud files and libraries, so you don't need to leave the Teams app.
Bring Creative Work to Teamwork
Health Hero – Create well-being activities
Health Hero is an app created to level up well-being awareness and improve employees' health while working from home. It allows teams of any size to create fun activities and challenge each other. Using this unique app, organizations can create interesting fitness challenges and compete in engaging and competitive leaderboards. The only thing they have to do is link their health tracking devices and start receiving activity points.
Health Hero is integrated with many popular fitness apps out there so that everyone can use it to improve their health. It provides an all-in-one dashboard experience where teams can compete against each other and capture activities via chat or media upload. The app is accessible from a browser, tablet, and smartphone. This app brings team members together in a fun and healthy environment, which translates into more happy employees.
MailClark – Centralize your communication tools
The MailClark app allows you to centralize all your communication tools from a single interface without the need to leave the Teams app. You can now engage your teams into messages management by having a smart shared inbox within the channel. In the smart inbox, manage your messages from various sources such as Outlook, Gmail, any IMAP, Facebook page, or Twitter account.
The app allows you to receive and send external messages from all your communication accounts without separately opening each of them. You can choose an assignee and keep track of your message statuses. This way, you will ensure continuity in conversations with your colleagues and that none of the external messages are left unread. It's beneficial for customer support, marketing and sales, and recruitment teams, as it keeps everything organized in the same place.
Centralize Your Communication Tools
SignEasy – Reduce your paperwork
SignEasy is an app that allows you to sign important documents and request critical signatures directly within your Microsoft Teams app. With SignEasy, you don't have to download any additional software to download different kinds of documents. You can simply sign documents of all formats like text, PDF, Word, Excel, JPG, PNG, and many more, without running various tools.
You can add a date, name, and any other annotation in the document while signing it. When requesting a signature, easily add the recipients' email addresses to specify the order and a personalized message to point out any important information. You can guide your team members through the document by adding fields for each of the signers. This app is a perfect solution for all those documents demanding an immediate signature as it reduces any paperwork delays.
Boost Your Administration & Paperwork
YouTube – Share business-related videos
YouTube app integration within Microsoft Teams allows you to search for specific YouTube videos directly from your Teams app. The YouTube app is often associated with procrastination at the workplace but integrated with Teams, it can help teams easily share links to business-related playlists and channels. One of the main use cases is staff training that the company doesn't provide through internal resources.
With the app, you can search for videos using the built-in search bar, paste a link, share the result to the channel, or pin a video to the tab of the channel itself. It's a great option if you plan to refer to a specific video over again. The process of adding a YouTube app to your Teams app is quick and easy as YouTube comes as a default app for Microsoft Teams.
Qubie – Improve your leadership skills
Qubie is an app that brings feedback from your team members and gathers the results simply and understandably. The app includes many pre-built surveys related to topics such as effective remote work, team performance, or inspirational leadership. It helps you better understand where you can improve as a leader and immediately start working on those changes.
Based on your team's feedback, Qubie suggests various recommendations and identifies areas for potential development. You can share results with everyone in your team so that each team member can suggest improvement initiatives. It's a great solution for team leaders to take control over future improvement direction and identify any possible roadblocks. With Qubie, create reports to know exactly which management skills you need to sharpen.
Get Real-Time Feedback From Your Team
Zenduty – Manage critical alerts & incidents
If you want to manage your critical tickets and alerts without leaving the Microsoft Teams channel, Zenduty might be the right app for you. Zenduty is an incident management platform that provides real-time alerts from your monitoring, ticketing, and support systems. It integrates with over 100 monitoring and ticketing tools which helps you manage incidents, delegate tasks, and meet your SLAs.
Zenduty manages the incident response lifecycle, including alert correlations, task delegation, communication management, incident roles, root cause analysis, response automation, and incident post-mortems. It brings many customizations such as custom escalation policies and alert routing rules, personal alerts for service-facing incidents, and customizable notifications with on-call agendas.
Manage critical alerts & incidents
Workbot – Build custom workflows
Workbot is the productivity-boosting bot that helps you access and command your business apps right from your Teams environment. With Workbot, complete all the work within the chat space, including approving workflows, delivering requests for IT assistance, and managing order fulfillment. In addition, it allows customizations such as custom workflows, notifications, and commands.
You can pull information from over 150 business apps at once and create and update data by sending commands to Workbot. For example, simply ask Workbot to schedule summary reports from specific tools, and you will receive performance reports within your Teams app. It helps you monitor and interact with your business apps in real-time from a single interface.
Power BI – Quickly access Power BI reports
If you're a fan of the business intelligence and analytics app Power BI, you may find this integration extremely useful. With Power BI for Teams, you can discuss essential decisions across an organization from a single place. It's integrated into Teams as a tab, so you can easily access your data, analytics, and insights.
Simply embed interactive reports in channels and chats and track metrics in real-time. You can start a conversation around a particular report, communicate on company results, share ideas for improvement, and set up meetings right in the Tab conversation. With the Power BI app, create dashboards, reports, and workspaces and keep all your relevant data at your fingertips.
Quickly access Power BI reports
Remind – Never forget an important task
The Remind app makes sure you never miss an important task, a meeting, or a teammate's birthday. With Remind, simply set a personal reminder, group chat reminders, or channel reminders, and never forget a thing. Chat with a bot directly or mention it in the chat or channel using the simple pattern [what] [when]. You can even set a recurring reminder and use the "list" to view all of your reminders. Once a reminder occurs, you can snooze (or re-snooze) it if you can't address it immediately.
Never forget a thing
Decisions – Make your meetings count
Decisions is a meeting management solution that extends the Microsoft Teams collaborative experience. With Decisions, participants can easily find all the upcoming meetings as a list, previous meeting notes, and past meeting outcomes. In addition, you can use Decisions as an agenda builder by adding descriptions and attachments, assigning presenters, and setting objectives.
It can help everyone prepare well for upcoming meetings, share their agendas and suggest topics. Throughout the meeting, you can use the time tracker and voting, and sync tasks and decisions to your Microsoft Planner as a follow-up. It's a powerful tool for groups that meet regularly, such as project teams, leadership teams, and a board of directors.
GitHub – Monitor, collaborate, and manage GitHub projects from Teams
GitHub is home to 73+ million developers, 200+ million repositories, and is used by 84% of the Fortune 100. In other words, it's the world's largest online software development platform. Alongside code sharing and code publishing, GitHub is also used for social networking among programmers, coders, and other assorted tech people. With easy forking (copying open-source code to contribute and patch), it's a quick and powerful way to demonstrate coding credentials.
Connecting GitHub to Teams turbocharges your GitHub experience, with Teams support, messaging, bot and Personal App capabilities. Your teams can view issues, pull requests, resolve tickets, and open links to GitHub – from within MS Teams. Quickly unsubscribe and unsubscribe to repositories, add comments, close and merge – with full control, visibility and access within Teams tabs. The integration is built and maintained by GitHub, freeing you to focus on using and benefiting from the app.
Typeform – Automatically send form responses to team channel
Typeform is a conversational alternative to using forms for feedback. Instead of presenting a long set of static fields, respondents are presented with one at a time. These can include photos and videos, conditional ("if/then") answers, and use the respondent's name for a more personal two-way experience. What's more, setup requires no coding knowledge. Templates are also available for building surveys and quizzes, with analytics to measure response and drop-off rates.
With these sorts of features, Typeform is the perfect fit for Microsoft Teams and its collaboration and communication capabilities. Integrate so you can share, comment and analyze responses as they come in. Answers can show as a post in your chosen Teams channel to save time. You can also create triggers and actions when certain words are mentioned, to alert channels, teams or individuals.
Conclusion
We've touched 20 collaborative apps for Teams, but there is plenty more to discover if you want to maximize your team's productivity with  collaboration tools. To use Teams to its fullest advantage, we recommend you check out Microsoft Teams integrations options to simplify workflows and get back to working smarter, not harder. Find a complete list of Microsoft apps and services available on the  Teams' apps website.
Want to read more posts from us? Subscribe to our blog and stay updated!
SysKit Point Schedule a Demo
Related Posts:
What are Microsoft Teams shared channels?
How to add background images in Microsoft Teams: A complete guide
10 Pros and Cons of Microsoft Teams – Teams' Advantages and Disadvantages in 2022
Microsoft Teams vs SharePoint – Which One Do I Need?
Article by
Share on:
SysKit Team
Subscribe to the SysKit Blog
Get more product guides, webinar transcripts, and news from the Office 365 and SharePoint world!
First Name
First Name
Last Name
Last Name
Business Email
name@company.com
I understand and agree with the email marketing terms & conditions. I confirm that I have read and understood all the provisions of the Privacy Policy.
Subscribe
Categories
Office 365 & SharePoint Online
SharePoint
Windows Server & Citrix
Company News
best free microsoft teams apps for project management
Are you searching for other project management apps that work with Microsoft Teams?
Microsoft Teams is a great platform that will allow you to work with your team as if you're in the same office. Unfortunately, the extent of its default features is more focused on communication (the reason why they allow integration with other apps).
Whether you're looking for project management apps that work with Microsoft Teams or you want to check if your apps made it to the list, this article is for you!
Let's get started.
What are the best project management apps that work with Microsoft Teams?
Note that there are a whole lot more apps that work with Microsoft Teams. In fact, Microsoft estimated that number to be around 700 apps and workflow automation available on the app store.
With that, here are the best project management apps:
Asana
Asana is a popular application that helps teams manage and organize their work. It's ideal for project management, process management, workflow management, and reporting. Some of the most popular companies that use it include Wix and Figma.
Asana and Microsoft Teams Integration
Using Asana on Teams will allow you to collaborate on tasks and keep your work connected without having to leave Microsoft Teams. Whenever you have updates in Asana, you will also receive notifications in your My Tasks section in Teams.
Here are the things you can do with Microsoft Teams and Asana integration:
Create, assign, and view tasks
Convert conversations into tasks
Search for tasks, projects, and portfolios
Receive notifications on relevant updates
Share tasks, projects, portfolios, and status updates
For more information, visit Asana's page on how its integration with Microsoft Teams works.
Trello
A few years ago, before a whole lot of project management apps popped up, most people only choose between Trello and Asana. Trello is a web-based Kanban-style application that's a good fit for anyone looking for a simple and focused app.
Trello and Microsoft Teams Integration
What the Trello app in Microsoft Teams does is link your workspaces in Trello to Teams. Every time you run Microsoft Teams, Trello runs by default in the background and becomes available to everyone in your teams.
Here are the things you can do with Microsoft Teams and Trello integration:
Completely switch to full Trello functionality through the Trello tab
Get automated notifications in regards to changes in the Trello boards
For more information, visit Trello's page on how its integration with Microsoft Teams works.
Monday.com
Monday.com is a versatile tool with functionalities that go beyond project management. In fact, you can say it's a platform that allows companies to create their own applications and work management processes.
Monday.com and Microsoft Teams Integration
When you connect Monday.com with Microsoft Teams, you can straight away add any boards directly into your channels. You can also receive notifications. The difference is, you can customize what type of notifications to receive.
Here is a list of things you can do with Microsoft Teams and Monday.com integration:
Share and receive real-time updates
Embed Monday.com boards within tabs
Search and share links from boards to conversations in Teams
Use your personal space tab to keep an eye on your weekly projects and inbox
For more information, visit Monday.com's page on how its integration with Microsoft Teams works.
ClickUp
ClickUp is one of Monday.com's fiercest competitors. It declared itself as the "one app to replace them all", which sounds excessive at first…until you see what you can do with it. You can use ClickUp for process management, task management, time management, and so much more.
ClickUp and Microsoft Teams Integration
When you link ClickUp with Microsoft Teams, you can get everyone in the project notified and updated. Since ClickUp is a monstrous application, not all of its features are accessible within Microsoft teams.
Here is a list of specific things you can do when you integrate Teams and ClickUp:
Rich links with additional details added
Receive notifications for new comments, attachments, status changes, and other updates
Find and attach a task to any conversation
For more information, visit ClickUp's page on how its integration with Microsoft Teams works.
Smartsheet
Smartsheet is a dynamic workspace, software-as-a-service platform, that teams can use to assign tasks, track project progress, manage calendars, and share documents. The unique aspect of Smartsheet is the fact that it has a tabular user interface.
Smartsheet and Microsoft Teams Integration
When you enable Smartsheet for Teams, you gain the ability to add a Smartsheets tab within channels. Without leaving Teams, you can straightaway add sheets, dashboards, and reports as tabs and your team can work on them.
Here are the things you can do with a Smartsheet and Microsoft Teams integration:
Set Smartsheet notifications to be sent automatically to a Teams channel
Receive notifications and notifications as direct messages
Review and submit update requests
Review and approve Smartsheet approval requests
Add sheets, dashboards, and reports as tabs within a Teams channel
For more information, visit Smartsheet's page on how its integration with Microsoft Teams works.
Jira
Jira is a teams software that's popular with developers and agile teams. It helps members of the team to plan, track, and release great software. However, other teams can also make use of it as its features are more or less similar to other project management applications.
Jira and Microsoft Teams Integration
When you integrate Jira with Microsoft Teams, you will be able to bring the experience into your collaboration environment in Teams. It helps you focus and communicate with your team on issues and backlog.
Here are the things you can do with a Jira and Microsoft Teams integration:
Add the Jira cloud tab in Microsoft Teams
Find a project you're working on
Apply filters on your projects
Discuss your backlog with others
For more information, check out Jira's page on how its integration with Microsoft Teams works.
Hive
Hive is a new project management platform that brands itself as the "#1 productivity platform for fast-moving teams". Since it's newer than the rest, it has fewer functions too. However, these features are more focused and refined than the others.
Hive and Microsoft Teams Integration
Though new in the marketplace, Hive integrates with thousands of applications and makes it easy for anyone to connect all work-related information in a centralized place. When you integrate Hive with Microsoft Teams, you can add it as part of your Teams channel.
Here are the things you can do when you integrate Hive with Microsoft Teams:
Create and view projects
Assign tasks to other members
View all tasks assigned
Share documents and files
For more information, read Hive's page about its integration with Microsoft Teams.
Miro
Miro is a unique project management app because of its online collaborative whiteboard feature. Although most users make use of its integration options, some are content to work on it solely as it allows cross-functional teamwork possible through video chat, presentation, and sharing.
Miro and Microsoft Teams Integration
When you integrate Miro with Teams, you actually bring over Miro's capabilities and features over to teams. You can collaborate in real-time or asynchronously and go from conversation to collaboration.
Here is a list of things you can do when you integrate Miro with Microsoft Teams:
Add a Miro board as a tab
Share outputs in team channels
Receive notifications about feedback and important updates
Brainstorm, create mind maps and plan sessions within Teams
For more information, visit Miro's page on how its integration with Microsoft Teams works.
Klaxoon
Klaxoon is an app that makes team collaboration and teamwork more efficient. Klaxoon has a suite of apps like Board, Questions, Quiz, and others that have various uses for teams. Its visual collaboration tool alone is enough to encourage teamwork.
Klaxoon and Microsoft Teams Integration
When you integrate Klaxoon with Microsoft Teams, you will be able to run meetings, workshops, sessions, and stay with your team directly. You can then make use of Klaxoon's apps to make information more visual and facilitate decision-making.
Here are things you can do from Microsoft Teams when you integrate Klaxoon:
Start video calls and send messages
Share documents
Make use of Klaxoon's Board, Questions, Quizzes, etc.
For more information, read Klaxoon's article about its integration with Microsoft.
Zoho Projects
Zoho is a cloud software suite and SaaS applications for various businesses. Its online project management software, Zoho Projects, is a comprehensive solution for planning work, tracking, and collaborating with the team.
Zoho Projects and Microsoft Teams Integration
When you integrate Zoho Projects and Microsoft Teams, you will be able to collaborate on your task with leaving Teams. What's even cooler is that you can make use of Zoho's integration of its other apps like CRM, Reports, Desk, and many others with Teams.
Here is a list of things you can do when you integrate Zoho Projects and Microsoft Teams:
Start a task conversation in channels
Use a bot to perform various actions like creating a new task, assigning owners, adding comments, and more
Use Zoho Projects itself in a tab
For more information, check out Zoho's page on its integration with Microsoft Teams.
As you can see, there are a lot of project management apps that can integrate with Microsoft Teams. If you're not sure which to use, make sure to test them out first outside of Teams as its integration is only an extension of what it can do.
If you have questions regarding Microsoft Teams, integrations, or anything related to Microsoft products, feel free to drop a comment below. You can also slide on email by sending me a message via the contact page.
Conclusion
Let us know your thoughts in the comment section below.
Check out other publications to gain access to more digital resources if you are just starting out with Flux Resource.
Also contact us today to optimize your business(s)/Brand(s) for Search Engines