When it comes to teaching, sometimes all you need to get your students' attention is a little bit of technology.
Today we're going to show you the best apps for the classroom—apps that can help you get your students' attention, keep them engaged, and help them learn more efficiently.
Some of these are free and some are paid, but they're all worth checking out if you're looking for ways to make your classes run smoother.
The Best Apps For The Classroom: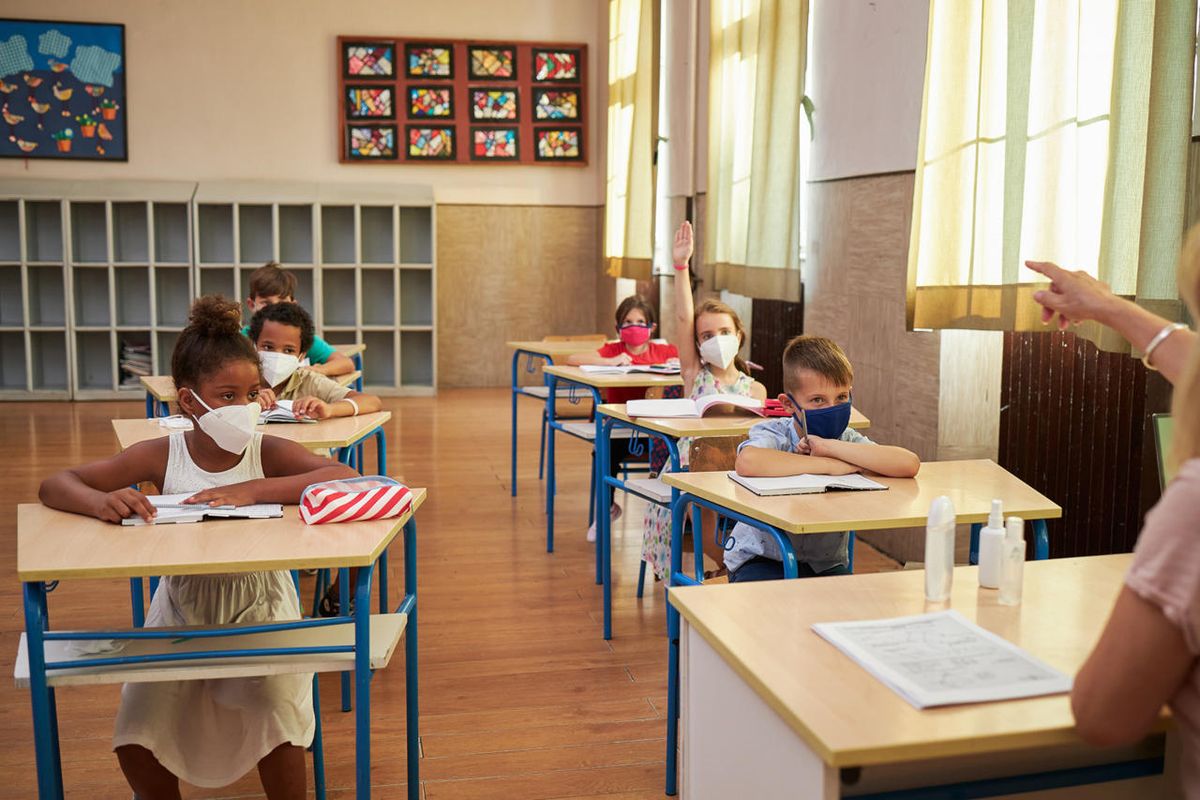 Best Apps For The Classroom
One way to help make teaching and learning more fun, innovative, and engaging is to utilize technology and apps in our classrooms.
Being a teacher is not an easy task. Especially when it gets to keeping students engaged and focused in the classroom. From lesson planning to instruction to assessment, there's a lot to learn and manage. Now that technology is becoming more and more present in the classroom the following Android apps are perfect for the classroom and will surely help teachers with their organization and time management.
Here are some of the best Android apps that teachers have found to be the best in their classrooms.
Remind
Remind
(Android, iPhone, iPad)
Remind is a safe, classroom-friendly communication website and app where teachers can send messages, en masse or targeted, to individuals or groups without disclosure of anyone's personal contact information. Teachers can share text, audio, or video messages as well as links, files, and images. Users can even collect funds for fundraisers, supplies, or events (with a small fee per transaction).
Teachers can set up their classes and provide students and parents with simple codes to join in. What we like about it is that teachers cannot see the telephone numbers of the students and messages are sent with no open replies. So if you're looking for an app that will allow you to keep students and parents informed outside the classroom do give it a go!
ClassDojo
ClassDojo
(Android, iPhone, iPad)
ClassDojo is a simple classroom management app for teachers. This app is designed to help teachers, improve student behavior and communicate more effectively with parents. Using ClassDojo, Teachers can take attendance and track student behaviour easily. Teachers might have better feedback from the parents about what children are doing at home.
Class Dojo is another bridge between school and home that allows parents to get real-time updates on their kids. It even provides a text-like communication platform for teachers to connect with parents, and can be accessed from any device.
IXL
Google Classroom
Google Classroom
(Android, iPhone, iPad)
Google Classroom can be utilized by any eLearning professionals and online educators who have already created a Google Apps for Education account for free. In essence, Google Classroom is designed to give online facilitators, content creators and educators the ability to go paperless and centralize their eLearning materials in one cloud-based location.
If your school already uses the G Suite for Education (formerly known as Google Apps for Education), chances are you already know about Google Classroom. Not only can you distribute and grade assignments through the app, as well as organize all class materials on Google Drive, you can also reach your students more easily — either to make announcements or to engage them in discussions. Teachers can now boost engagement with the Student Selector, which randomly selects students from the roster, so you can motivate full classroom participation.
Get unlimited access to the 4 or 5-star teacher certified apps. Start your free trial now!
Hand-picked educational apps by teachers that will improve your child's learning.
Kahoot!
Kahoot!
(Android, iPhone, iPad)
This app can turn a boring class into a fun one as this app is used by the teachers to motivate the students by turning the classroom into a playground. The Get Kahoot website makes learning fun as the teachers can prepare some questions and answers and the app transforms them into playable game with the help of a web browser.
For starting the game, the students have to download the Kahoot app and this can be used as a buzzer for answering the questions designed by the teacher.
Seesaw
Seesaw
(Android, iPhone, iPad)
Seesaw: The Learning Journal is a robust digital portfolio and learning system where teachers can create meaningful multimedia experiences for students.
Seesaw: The Learning Journal provides opportunities for students — and teachers — to really think outside the box. Teachers at all grade levels and across all content areas can use Seesaw to keep digital portfolios of student work, including commenting on student submissions. Designed with an intuitive interface, Seesaw logically leads teachers through processes such as creating assignments, recording directions, providing student feedback, and sending family communications.
Teacher Aide Pro 2
Teacher Aide Pro 2
(iPhone, iPad)
Teacher Aide Pro 2 allows teachers to easily record attendance and student information. There is even a gradebook feature for assigning different weights to your students' work. For each student you can easily add contact information and that of their parents, with options to call or email them from the app. A demo version is available and highly recommended to try before you buy the application – it will allow you to test the app on your device with a limited number of users.
Socrative Teacher
Socrative Teacher
(Android, iPhone, iPad)
With Socrative Teacher, educators can create true/false and multiple choice quizzes. They can then visually check where their students are in terms of comprehension and information retention by issuing poll questions and exit tickets. All of the results are in real-time and the app automatically grades all quizzes.
Nearpod
Nearpod
(Android, iPhone, iPad)
Nearpod offers teachers an easy-to-use tool for creating interactive lesson plans, presentations, assessments, and digital content. Nearpod allows teachers to create digital lesson plans, share it with students during class, and track individual progress. Lessons are comprised of teacher-created slides that can include text, video, images, websites, questions, quizzes, polls, and assignments.
ExitTicket
ExitTicket
(Android)
ExitTicket – Looking for real time assessment? ExitTicket is a student response system designed to accelerate student achievement. Even though the concept is similar to other clicker type applications, the app is distancing itself by tracking a student's performance across all their lessons and over time. What we liked the most is that the teacher can see progression metrics and can intervene in real-time making it the perfect tool for differentiation and immediate feedback for every student.
Edmodo
Edmodo
(Android, iPhone, iPad)
If you're looking for an app that helps you stay organized and in touch with your students, regardless of what kind of teacher you are, Edmodo is perfect for you. Edmodo provides teachers and students with a space for conveniently posting and turning in assignments, helping you cut down on paper and clutter as a result. It's also an easy way to make announcements to the class.
Moreover, Edmodo makes it possible for even the shyest students to engage in class discussions. They can communicate with each other and with you without attracting too much unwanted attention, giving them a fully-inclusive learning experience that they might not have received in the traditional classroom
which app is good for learning
From preschoolers to high schoolers, there are few educational apps that can measure up to Khan Academy when it comes to the wide range of courses it offers to students of all ages. And, best of all: It's free.
Khan Academy's YouTube videos cover most subjects at a range of levels: math, science and engineering, arts, humanities (which includes history and social studies), economics, AP courses, and test prep.
English language arts (ELA) seems to be one notable weakness of Khan Academy classes, though their offerings in this area are growing. There are also no foreign language courses, though Khan Academy instruction is available in dozens of languages, with varying numbers of offerings.
Khan Academy is popular among students, parents, and educators because its videos are engaging and targeted at visual learners, using photos, maps, and other illustrations, and because it allows students to work at their own pace.
The courses include quizzes to test students' comprehension. Khan Academy has also shifted toward developing materials in conjunction with the Common Core. Another advantage is that it's a versatile program that can be used on a desktop/laptop or mobile device.
A junior version, Khan Academy Kids, targets young learners from 2 to 7 years old. It's a mobile device app that covers math, ELA, logic, and social-emotional learning by using books, games, songs, and videos.
Looking for more online learning resources for kids? Check out our round-up of some fun and free education websites.
BEST FOR YOUNG CHILDREN
PBS KIDS Games
PBS KIDS Games
Sign Up Now
PBS KIDS Games is a free app and a great supplement to PBS's legendary, kids TV programming and original series.
Young kids will love the games built around their favorite PBS characters and shows: Daniel Tiger, Elmo, Curious George, Wild Kratts, The Cat in the Hat, and Dinosaur Train.
Parents can feel secure that their preschoolers are getting fun, educational content with no ads. The educational components include letter and word recognition, naming objects, math shapes, and solving puzzles.
While the app is designed for kids ages two to eight, it's really best for little ones under 5. It's particularly ideal for those who haven't yet started kindergarten, since older kids are likely to find the app too childish.
BEST FOR KIDS K-8
BrainPOP
BrainPOP
Sign Up Now
Like Khan Academy, BrainPOP is a one-stop-shop educational app: It has hundreds of animated educational videos, accompanied by interactive quizzes, activities, and games.
The topics covered by the app are science, social studies, math, English, arts and music, health and social-emotional learning, and engineering and tech. The main difference between BrainPOP and Khan Academy is that the latter is better for high schoolers, while BrainPOP focuses on upper-elementary and middle schoolers.
BrainPOP Jr. is designed for kids in Kindergarten through third grade, and BrainPOP ELL is for English-language learners. Like Khan Academy, BrainPOP has Spanish- and French-language versions, and—because it's aligned to the Common Core and state standards—it's used by many school districts to supplement learning.
BrainPOP's price tag is one thing that may give families some pause: It's around $16 per month for a home subscription. However, many kids may be able to gain access through their school or teacher's license. And, it's a particularly good option for homeschooled kids.
Luckily, there are also some free apps affiliated with BrainPOP that are available on mobile devices: BrainPOP's Featured Movie (also available in Spanish and French versions), BrainPOP Jr.'s Movie of the Week, and BrainPOP ELL.
BEST FOR HIGH SCHOOL
Quizlet
Quizlet
Sign Up Now
Self-directed study is an important skill for high schoolers, and Quizlet is one of the most effective educational apps for material that a student will be tested on.
Teachers and students can create study sets and flashcards on many topics—from the periodic table to U.S. presidents to vocabulary words. The Quizlet Learn feature provides different modes of testing, such as true and false questions and multiple-choice. And, based on the user's performance, it increases in difficulty over time. Quizlet is particularly good for foreign language study.
Quizlet has over 500 million study sets already created by existing users and archived, so new users can search to see if materials had already been created that match up with their needs.
That said, like Wikipedia, the study sets aren't fact-checked, so users need to be aware that they may contain errors. However, it's a free and cheap resource (the Quizlet Plus membership that gives users access to all features is only around $4 per year), so users should weigh the benefits with the drawbacks.
BEST FOR COLLEGE
Evernote
Evernote
Sign Up Now
Evernote is a free note-taking and organizational app that's used widely in the business world. It's particularly helpful for managing projects and improving executive functioning skills, which is why it has filtered down to the student population.
It allows students to make notes and lists, to collect images and links, and to share and sync them easily across platforms and devices. Users can make separate notebooks (like folders) for each subject area, and tag notes for easy access.
It also has a minimalist interface that helps students who tend to get distracted to stay on task, and has editing tools like color-coding and highlighting. The microphone feature is especially useful for students who have difficulty with verbal memory.
Although Evernote's Basic plan is free, it doesn't give people access to all the app's organization and sharing features. For example, users can only work with two different devices on the Basic plan, and it has a limited, monthly upload limit. The Personal version costs about $8 per month and may be a good investment for students who find themselves using the app daily. There are also even more advanced versions for business use.
BEST FOR ADULTS
edX
edX
Sign Up Now
Founded by Harvard and MIT, edX is one of the top Massive Online Open Courses (MOOC) platforms. It allows anyone free access to university courses from the country's top universities and professors and, unlike its competitors (like Coursera), edX is a non-profit organization.
Although courses are free, if users want official course credit, they will have to pay: Fees can vary massively. Still, the app offers thousands of courses in a wide range of subjects from universities like Harvard, UC Berkeley, MIT, Michigan, NYU, and many international universities. Sessions range from practical offerings like Japanese Business Management to enrichment classes like Intro to Italian Opera.
edX courses are available in a range of languages, though there are many more options in English. Courses vary in length—some are six weeks long, others last 11 weeks—and most involve a commitment of three to six hours a week. Video lectures are followed by short quizzes, and for more hands-on courses like computer programming, there are interactive labs and features.
In addition to one-off courses, edX offers professional certificate programs, such as the MicroMasters Program, to help working adults beef up their resumes and professional development.
BEST FOR READING
Newsela
Newsela
Sign Up Now
Newsela is an app that allows students from grades K through 12 to access news articles written for their specific reading level. It takes articles written by respected media outlets and rewrites them for five different reading levels.
It then tests students' comprehension through quizzes that follow each news article. One of the reasons Newsela is such a great app is that along with facilitating reading comprehension, it provides media literacy and knowledge about current events to students. In the era of fake news, media literacy is particularly important, given the evidence that many students can't tell the difference between news and ads.
All Newsela articles are Common Core-aligned, which makes it a popular tool among educators. The app also includes a lot of content in Spanish, which is great for dual-language immersion schools and English-language learners.
While certain features of the app are free, full access is only through a paid license, although students can access it through their school's license. Unfortunately, Newsela doesn't list the cost of the expanded version publicly, which would be helpful for transparency.
BEST FOR FOREIGN LANGUAGES
Duolingo
Duolingo
Sign Up Now
Duolingo is by far the most popular app for learning a language, in part because it's free. It's a game-based, language-learning tool that can be used by a wide range of ages, from middle schoolers to adults.
Users are guided through instructional activities that cover all four skills: reading, writing, speaking, and listening. They get immediate feedback about errors and an explanation.
Duolingo offers education in 37 languages for native English speakers. The instruction is much more comprehensive and varied in widely-spoken languages like Spanish, than it is for more rare dialects.
Duolingo is particularly appealing to teens, as the app has a reward system for users who meet their daily threshold. There's also an in-app, social network component that encourages younger users to invite their friends and compete with them to see who can advance the quickest.
Of course, with all foreign languages, cultural immersion is the only thing that can truly result in fluency, but as far as language-learning apps go, Duolingo is the gold standard.
BEST FOR MATH
DragonBox
DragonBox
Sign Up Now
While Khan Academy does a great job with math, the various DragonBox apps specialize in math learning, using games to make it fun. Some reviews even call the app "addictive."
DragonBox Algebra 5+ and DragonBox Numbers are designed for younger learners, from 4 to 8 years old. The special thing about Algebra 5+, one of the more popular apps, is that no prior knowledge of algebra is needed, since it's simply learning a type of puzzle game. The Numbers app introduces young learners to addition and subtraction.
DragonBox Big Numbers is designed for 6- to 9-year-olds and builds on Numbers, by giving kids more complex problems with carrying and borrowing. DragonBox Algebra 12+ is the most advanced app, covering algebraic equations.
None of the DragonBox apps are free, although you can buy them for a one-time fee instead of a monthly payment, making it well worth the money. Algebra 5+ costs around $5, and the others mentioned are approximately $8.
FAQs
How Effective Are Apps at Providing Educational Instruction?
While most of these apps have been around for several years, and are valued as learning tools, they aren't a substitute for person-to-person instruction. In general, there's data suggesting that math apps are somewhat effective at raising test scores, but the same hasn't been found for reading apps.
How Should I Use Educational Apps With My Younger Children?
The use of apps should be limited to younger children, in particular, in line with the recommendations suggested by pediatricians. Children younger than 24 months generally shouldn't have screen time at all, and those from 2 to 5 years old should be limited to one hour a day. In addition, pediatricians recommend that parents engage with these apps along with their young children.1
The best educational apps have features that allow children to be actively engaged, not get distracted, and connect the app content to their existing knowledge. Finally, open-ended, choose-your-own-adventure-style apps are more likely to be educational than linear ones, because they are child-led instead of app-led.
How We Chose the Best Educational Apps
We consulted dozens of editorial reviews by relevant publications—like The New York Times product review publication Wirecutter, Lifewire, and parenting magazines—as well as reviews by non-profit organizations like Common Sense Media, the American Association of School Librarians, and the Fordham Institute.
We aimed to provide app recommendations for a wide range of learning groups, from preschoolers to adult learners, and to target a few, subject-specific apps that are particularly effective. In addition, we tested out some of the apps to become familiar with their features.
Conclusion
Let us know your thoughts in the comment section below.
Check out other publications to gain access to more digital resources if you are just starting out with Flux Resource.
Also contact us today to optimize your business(s)/Brand(s) for Search Engines