Welcome to the Bloggers 101 series! In this post, we'll cover free SEO tools that will help you improve your blog's visibility. This is part of a series of posts that will cover the basics of blogging and content creation.
Why use SEO tools?
Search engine optimization (SEO) is the process of making sure that when people search for something, your blog appears as high as possible in their results. If you're writing on topics related to your blog's niche, then it's important that people can find your content easily—and if you're using SEO tools correctly, they will!
What are some popular SEO tools?
There are many different options out there; here are some of the most popular ones: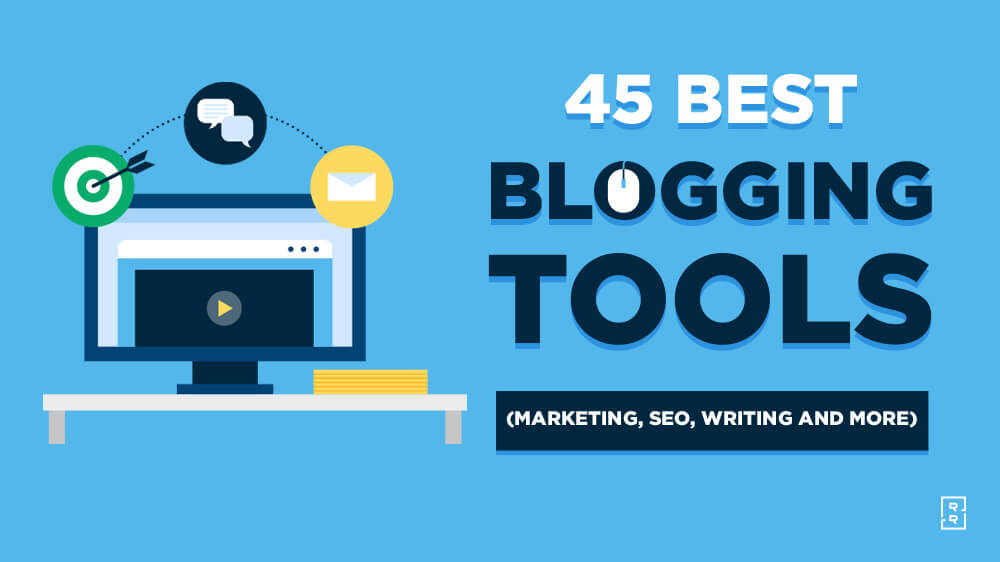 Free Seo Tools For Bloggers 101
Search engine optimization (SEO) and content creation go hand in hand because when you create high-quality content, you need it to perform well on search engines and for that you need proper SEO tools.
This post lists some of the best SEO tools every content creator should know about. These tools are free so anyone from beginner to professional content creator can use them and make your content stand out. Let's take a look.
9 SEO Tools You Will Need
9 SEO Tools You Will Need
As an SEO consultant, you need a particular set of tools to know exactly where your competitors rank…
Read more
Answer The Public
answer the public
Answer The Public is a useful tool that offers suggestions for keyword research and content creation. It gives insight into what people are looking for and how they search online based on searches in Google and Bing.
Moreover, it displays the keyword idea results as a mind map, making it easy to understand and visualize the data. The tool categorizes the keywords by questions, prepositions, comparisons, alphabetical, and related.
answer the public
It features a vast database that can anticipate what visitors will want. Moreover, you can get a free and paid version to help you generate better content ideas for your blog, website, YouTube channel, or social media profile.
The free version of the tool offers a limited number of searches per day. But, if you want to upgrade to the paid version, you can get more features.
Answer The Public Pro tool's notable features:
Conduct as many daily searches as you want.
Reports are stored automatically, so you can access them at any time.
Use a single account to add an infinite number of users.
Compare keyword data over time to acquire new keyword suggestions.
Export your keyword data in CSV format.
Get access to high-resolution photographs for each query.
Unlimited access to local and language-specific search results.
Remove irrelevant results from your research.
Google Search Console
google search console
Google Search Console (previously Google Webmaster Tools) is a must-use tool for content creators and website owners. It helps you understand how your site performs in Google search and find out about any issues that may be affecting your visibility or organic search traffic.
Additionally, it provides data on impressions, clicks, average position, and other information about your site's performance in Google search. You can also use it to submit and check your sitemaps, track your website's backlinks, and more.
google search console
Some of Google Search Console tool's notable features:
Find out which pages on your site get people to visit it.
Check the number of times people see your site, click on it, and whether or not it appears at the top of Google Search.
Identify and correct any issues with your website.
Crawl your site with individual URLs and sitemaps.
Get email updates when Google finds problems on your website.
Use Google Search Console's URL Inspection tool to find out how Google Search perceives your website.
LSI Graph
lsi graph
LSI Graph is a great tool for understanding latent semantic indexing (LSI), which is the process of measuring how close a group of words are to each other semantically.
Semantic relevance is an important part of SEO, and LSI plays a big role in it. LSI Graph can help content creators understand what words are related to their target keyword and use them to improve their content.
It's also possible to get analytical information on how well your material is optimized in terms of important metrics like LSI usage, Content Sentiment, and Semantic Density. Not only that, but you'll also gain access to LSI Keywords, Top Performing Content, Popular Questions, and Frequently Linked.
lsi graph
Use LSI Graph to learn everything there is to know about the most popular search engine on the planet so you can rank at the top of Google's listings. It's free if you use it as-is, but upgrading will give you access to more features and tools.
Here is a list of LSI Graph tool's coolest features:
Input any keyword and get a list of related terms.
Measure how well your content is optimized for LSI.
Discover popular questions people are asking about your topic.
Find out which pieces of content are getting the most shares and links.
Export your data in CSV and PDF formats.
Get access to analytical data on your site's Semantic Density and Content Sentiment.
Google Trends
google trends
Google Trends is a tool by Google that lets you track the popularity of search terms over time. It's a great way to see whether or not a particular keyword is trending up or down, and it can also give you some insight into which keywords are being used more often.
You can also use Google Trends to compare the popularity of two different keywords or see how a keyword's popularity has changed over time.
google trends
This information can be valuable for content creators who are looking to write content that will be popular with their audience.
Google Trends' features:
Compare the popularity of two different keywords.
It's a useful tool for product and market analysis.
Use Google Trends to find out how popular a keyword or topic is (in any region).
Discover seasonality trends for keywords.
Track the popularity of a keyword over time.
Rank Math
rank math
Rank Math is a wonderful WordPress plugin that lets you quickly optimize your content with the aid of built-in suggestions. With this simple plugin, you can add appropriate Schema markup to your content so that search engine bots understand it.
rank math
This plugin helps you set up rich snippets for your blog posts. You can customize the title, description, post robots meta information, and choose a default category and taxonomies. There are detailed instructions with screenshots to make it easy for anyone who doesn't know what they're doing.
Some of the best features of Rank Math are:
Use templates or manually change the SEO titles and descriptions for each post/page.
Optimize your content for a variety of focus keywords to improve rankings.
Make your own customized XML sitemap.
Different content parts can have their own schema. A sitewide schema can also be defined.
Optimize your website so that it appears higher in search results for local businesses.
Improve image optimization by automatically adding alt and title tags to your images.
Internal and external links to posts/pages are visible.
Set and manage 301 and 302 redirects and lookout for any 404 errors.
Yoast SEO
yoast seo
Yoast SEO is a WordPress plugin that many content creators and bloggers rely on. It analyzes content to see how closely it sticks to the focus keyword. First, it gives the site an SEO score. Next, it tells you how to improve the score. Yoast SEO is useful for checking how easy a blog post is to read.
Another handy feature is Yoast's Readability checker. This tool can make editing your content easier because it gives you an overall score for how readable your post is. It also provides suggestions for improving readability, such as shortening sentences or avoiding passive voice.
yoast seo
Yoast also provides a sitemap generator and can help you ensure that all of your posts are listed on it. The site comprises of different sections, each with its own page to help your content show up better in search results.
Yoast SEO features:
A preview of how your post will appear on mobile devices and in Google search results.
Change your SEO title, URL slug, and meta description.
An examination of keyword usage
Adds structured data automatically to help Google understand your site.
SEO meta description, title, and URL slug optimization
Readability checker and a counter for internal links.
KWFinder
kwfinder
KWFinder is a tool that can help you find keywords that have the potential to rank high in Google. It's a great tool for content creators looking for untapped keyword opportunities.
KWFinder gives you essential information about each keyword, such as volume (monthly search volume for the keyword), CPC (keyword value, cost per click value for the keyword), KD (Keyword Difficulty).
You can use it to spy on your competition and see which keywords they are targeting. It also offers a list of related keywords that you can target. You'll get keyword suggestions; related keywords, autocomplete, and questions based on keyword research aspects.
kwfinder
KWFinder is a good keyword research tool that you can use to find low competition keywords with high potential. It's also perfect for bloggers who are new to blogging and don't want to spend too much time on research.
Some of KWFinder's great features:
Find long-tail keywords that aren't being used.
Take a look at the keywords that your competitors are using.
Get keyword suggestions from Google.
Use keyword lists to organize your keywords.
Import multiple keywords at once.
Get rid of the keywords that aren't profitable.
Most precise keyword difficulty rating.
Keyword metrics and search volume.
SEO metrics and SERP analysis.
KeywordTool.io
keyword tool
Keyword Tool is an easy-to-use keyword generator that can provide up to 750 ideas for content creators. It has quickly become one of the go-to tools, especially with bloggers looking to put together some new SEO friendly copy on a budget.
Even if you don't have an account, the Keyword Tool is free to use. Simply type in a keyword or phrase, and the tool will show you hundreds of long-tail keywords connected to any topic through Google's search suggestions automatically generated. The recommendations will be constructed based on a Google domain and language that you select.
keyword tool
Keyword Tool allows you to export your keyword list as a CSV file so you can easily plug them into a content creation tool, such as Google Docs or Microsoft Word.
You can also track the ranking of any website for any keyword over time. Plus, you have the ability to see search volume, CPC (cost-per-click), and competition data for the keyword.
Keyword Tool's notable features:
The free version can provide you with over 700 long-tail keyword suggestions for each search term.
It can also be used in pay-per-click (PPC) advertising campaigns.
You can generate keywords from various search engines such as Google, YouTube, Amazon, Instagram, eBay, Play Store, and Twitter.
Ubersuggest
keyword tool
Neil Patel's Ubersuggest is a fantastic free tool. It's a very cost-effective SEO tool that can help you with everything from generating keyword ideas to competitive analysis.
Ubersuggest offers keyword suggestions, SERP analysis, and backlink data. Content creators can use this tool to get a detailed overview of their competition and find profitable keywords.
keyword tool
Some of Ubersuggest's features include:
Creating keyword suggestions for your content.
Analyzing your competition's website to learn what they're up to.
Obtaining information on the number of monthly searches and the cost per click (CPC) for each keyword.
Learn how difficult it will be to rank for a specific keyword.
Getting backlink data to see where your competitors' links are coming from.
MozBar
mozbar
MozBar is an extension designed to make your link metrics analysis seamless, especially when you're on the go. It allows you to track and analyze domain authority, page authority and backlinks for sites that are relevant to what you're looking at currently, giving insight on how much worth a website has due to how many backlinks it has accumulated over time.
mozbar
MozBar allows for viewing data such as which links are followed (indicating someone using a nofollow tag) or if they are internal or external links. It also provides users with page elements such as meta tags which provide information about the content being displayed on a webpage, including titles, keywords, descriptions etc.
MozBar tool's cool features:
Examine the metrics of Page Authority (PA) and Domain Authority (DA).
Find out about a website's backlinks and anchor text.
As you browse the web, you can see MozBar data in real-time.
Find new ways to increase your website's link popularity.
Conclusion
When you create quality content, you want more and more people to watch, listen, read, or interact with it. The aforementioned SEO tools will help you do just that. All the tools mentioned are free, but you can get more features and better results through paid versions. Give any of the tools a try and see how it transforms your website's SEO.
best free seo tools
This is a list of the 25 best free SEO tools on the planet.
In fact, these tools have helped my site get 449k+ visitors per month.
Backlinko – Users – September 2021
(Most of which came from SEO.)
The best part?
All of these tools work GREAT in 2022.
Let's get started…
Answer The Public
Woorank's SEO & Website Analysis Tool
Animalz Revive
CanIRank
Google's Mobile-Friendly Test
Seed Keywords
Exploding Topics
Seobility
Ubersuggest
BROWSEO
Detailed.com
Google Search Console
SERPerator
Screaming Frog
Google Analytics
Reddit Keyword Research Tool
Yoast WordPress Plugin
Panguin Tool
Wordtracker Scout
Lipperhey
Bing Webmaster Tools
Dareboost
Siteliner
KWFinder
People Also Ask
Bonus #1. Bulk Google Rank Checker
Bonus #2. LSI Graph
25 Best Free SEO Tools
Answer The Public
Find 150+ keyword ideas in seconds.
Most SEO tools get their data from the same place: The Google Keyword Planner.
Answer the Public is different.
This awesome tool finds questions that people ask on forums, blogs and on social media.
And it turns those questions into awesome keywords:
Answer The Public – "keto diet"
Best Feature: "Vs. Keywords"
You'd be surprised how many people search for "X vs. Y" keywords in Google.
(For example: "iPhone vs. Android" or "SEMRush vs. Ahrefs".)
And Answer the Public has a section of the results dedicated to "Vs. Keywords".
Answer The Public – "keto diet" – Versus section
This brings us to the 2nd tool on our list…
Woorank's SEO & Website Analysis Tool
Get a list of SEO improvements in seconds.
This is a very handy Chrome extension.
First, you get an overall SEO score.
Then, the tool shows you EXACTLY how to improve your site's on-page and off-page SEO.
WooRank – Chrome extension
Best Feature: "Marketing Checklist"
Most SEO tools only tell you about problems… not solutions.
But with Woorank you get a detailed SEO checklist that you can use to fix any issues that you run into.
WooRank – Marketing checklist
And now it's time for our next free SEO tool…
Animalz Revive
Improve and update old content.
Animalz Revive helps you find older content on your site that needs an update, an upgrade… or both.
Before this tool, you had to manually comb through your Google Analytics account to find these pages.Which was a giant pain.
Fortunately, this tool tells you exactly which articles on your site need the most attention.
Animalz Revive Advice
Best Feature: "Traffic Loss Since Peak (Views)"
This feature lets you know exactly how many visitors that a piece of outdated content is costing you.
Animalz Revive
CanIRank
Quickly answer the question: "Can I rank for this keyword?".
CanIRank is a super-detailed keyword difficulty tool.
And unlike most free SEO tools, CanIRank doesn't give you generic advice like:
"This keyword is really competitive"
Or
"This keyword has low competition"
Instead, it tells you whether or not YOU can rank for that keyword.
CanIRank
Very cool.
Best Feature: "How can you better target this keyword?"
CanIRank isn't just for sizing up the first-page competition.
It also gives you suggestions that can help you rank for a specific term.
CanIRank – Keyword probability
Google's Mobile-Friendly Test
Get your site ready for Google's Mobile-first Indexing.
You might have heard that Google recently made a big change to its algorithm.
(This change is officially called "Mobile-First Indexing".)
The bottom line is this:
If your site isn't optimized for mobile devices, you're in big trouble.
Fortunately, you don't need a full-time developer to make your site mobile-friendly. All you need to do is run your site through the Mobile-Friendly Test tool.
And it tells you whether or not Google considers your site mobile-friendly.
Google's mobile friendly test
Best Feature: "Page loading issues"
This feature shows you how you can improve your site's code. That way, Google's mobile crawler can find and index all of the resources on your site.
Mobile-Friendly Test – Issues
Seed Keywords
Find completely fresh keyword ideas.
Most keyword research tools work the exact same way:
Enter a seed keyword into the tool.
Get a list of closely-related terms.
The problem with this approach is this:
Everyone types the same seed keywords into these tools.
Well, Seed Keywords takes a completely different approach.
Instead of pulling seed keywords out of thin air, you ask your customers how they'd search for you online.
SeedKeywords – Scenario
Then, type those seed keywords into your favorite keyword research tool.
Best Feature: "Submit Query"
Once the results come in, you can use SeedKeywords to do a Google search for the keywords that people gave you.
That way you can quickly scan the search results… and see how competitive those keywords are.
SeedKeywords – Results
Exploding Topics
Find popular keywords before they get competitive.
This free SEO tool does one simple thing:
It bubbles up topics that are just starting to trend.
exploding topics Homepage
That way, you can create content around these emerging trends (or optimize your old content around a new keyword).
The tool currently has about 2k topics in its database. And they're adding more every week.
Best Feature: Categories
Categories let you drill down to a specific topic category that's important to your business.
For example, let's say you run marketing for a skincare brand. Well, you'd hit "beauty" and get a list of emerging topics in that space.
exploding topics Category Page
Nice.
Seobility
Get a deep-dive SEO site analysis.
SEObility crawls your entire site and lets you know about search engine optimization issues like:
Slow loading pages
Blocked pages
Sitemap problems
Technical SEO issues
Lots more
SEOBility
You usually only get this type of stuff from paid SEO tools. So it's really nice that Seobility gives you this data for free.
Best Feature: Content Report
This report hands you a list of pages that have content-related SEO issues.
(Things like: thin content, missing meta titles, keyword stuffing, and duplicate content.)
SEOBility – Content report
Ubersuggest
Get keyword suggestions and competition data.
Ubersuggest has a lot of features that are usually only found in premium SEO tools.
But it's 100% free.
To use it, type in a keyword that you want to rank for (or a competing website that you want to rank above).
Ubersuggest – Search
And Ubersuggest will give you detailed data on keyword difficulty, monthly search volume, and more.
Ubersuggest – Results
Plus, you get a list of suggested keywords that are based on the keyword you typed in.
Ubersuggest – Keyword suggestions
Best Feature: "Comparisons"
This feature shows you "X vs. Y" keywords.
Ubersuggest – Keyword comparisons
In my experience, X vs. Y keywords are super untapped.
Sure, they may not get as many searches as traditional keywords. But they're SUPER targeted and high-converting.
And to my knowledge Ubersuggest is the only tool that specifically bubbles up X vs. Y keywords.
BROWSEO
See your site through the eyes of a search engine.
As it turns out, search engines see your site VERY differently than you do.
And BROWSEO gives you the type of x-ray vision that search engines have.
BROWSEO
Best Feature: SERP Preview
Get a sweet preview of how your page appears in the search results:
BROWSEO – SERP preview
This is helpful for figuring out if your title and description tag are SEO-friendly (or too long). And optimizing your title and description can also help you get more organic clicks.
Detailed.com
Get intel on your competition.
Detailed gives you a curated list of the most popular sites in your industry.
That way, you can size up your biggest competitors.
(And copy what they're doing.)
Detailed
Best Feature: "Mentions"
This feature shows you who recently linked to (and tweeted about) your competition.
Detailed – Backlinko
Google Search Console
Get SEO help straight from Google.
No list of free SEO tools would be complete without the Google Search Console.
Why?
The GSC is a VERY feature-rich piece of SEO software. And unlike pretty much every other tool on the market, you know the data is legit.
(After all, it comes from Google.)
For example, you can use the Google Search Console as a rank tracker to check your site's rankings in the SERPs.
Using Google Search Console as a rank checker
Best Feature: Index Coverage Report
The Index Coverage Report gives you a list of pages on your site that aren't getting indexed.
You can also see how you can get things back on track.
Google Search Console – Index coverage report
SERPerator
This awesome tool lets you check the SERPs across different locations and devices.
As you probably know, the search results change dramatically depending on where you are and what device you're using.
(Especially for local searches, like: "pizza shop" or "landscaper".)
And this tool lets you see exactly how the results will look for someone searching on a particular phone from pretty much any major city in the world.
SERPerator – iPhone results
Best Feature: Compare Devices
See how the results look on two different mobile devices… side-by-side.
SERPerator – iPhone, compare devices
Screaming Frog
Find and fix technical SEO issues in seconds.
Let's face it:
Finding technical SEO problems on your site can be a HUGE pain.
Enter: Screaming Frog.
This nifty tool crawls your site using a Google-like crawler. And it generates a report of potential issues (like HTTP header errors, javascript rendering issues, bloated HTML, and crawl errors).
Screaming Frog
Best Feature: Discover Duplicate Content
As you might have heard, Google HATES duplicate content.
Fortunately, you can use Screaming Frog to quickly ID pages with duplicate content.
Screaming Frog – Duplicate content
Google Analytics
See how people find and interact with your site.
OK, OK. Google Analytics isn't really an SEO tool.
But it's almost impossible to run an SEO campaign without it.
Why?
The data in Google Analytics tells you whether or not your SEO efforts are paying off.
I'm talking about data like:
Organic traffic
Bounce rate
Traffic sources
Time on site
Page speed
Google Analytics
Best Feature: Google Analytics and Google Search Console Integration
Google Analytics is super powerful on its own.
But when you combine it with the Google Search Console?
It's even MORE powerful.
Linking your GSC account with GA hooks you up with helpful info, like the keywords people use to find your site, your organic CTR, and more cool stuff.
Google Analytics – Google Search Console
Reddit Keyword Research Tool
This is one of my favorite little keyword research tools.
Why? Because it can bring up terms that I probably wouldn't find with any other tool.
This tool scrapes Reddit words and phrases that tend to crop up in specific subreddits.
Reddit Keyword Research Tool
So if you know where your target audience hangs out on Reddit, this is a goldmine of keyword and content topic ideas.
Best Feature: Context
This feature takes you to the actual thread on Reddit.
That way, you can see exactly how that keyword is used in discussions.
Yoast WordPress Plugin
The best SEO plugin for WordPress.
If your site runs on WordPress, you need to install Yoast ASAP.
It's by far the most robust SEO plugin on the market.
The best part? It's 100% free.
Yoast SEO WordPress plugin
Best Feature: XML Sitemap Generator
Sitemaps help Google and other search engines find, crawl and index all of the pages on your site.
And with the Yoast plugin, you don't have to tinker with your sitemap every time you add a new page to your site.
That's because Yoast updates your sitemap automatically. Cool.
Yoast – Sitemap
Panguin Tool
Get to the bottom of a rankings drop.
This tool correlates your search traffic with known Google updates.
Why is this helpful?
Well, if you notice that your rankings dropped around the time of a big Google update, you can figure out what went wrong… and fix it.
Panguin
Best Feature: Switch Updates On/Off
Panguin makes it easy to zero in on a specific update.
For example, if you're a local business that focuses on local SEO, you can only have Panguin ONLY show you Google updates that impacted local results.
Panguin – On/Off
Wordtracker Scout
Steal your competitor's keywords.
Wordtracker scout takes a unique approach to keyword research…
Instead of entering keywords into a tool, Wordtracker shows you the most common terms on a page.
That way, you can go over to one of your competitor's pages… and grab the keywords they're using in their content.
WordTracker Scout
(Note: This is only available as Chrome extension and isn't supported for Firefox)
Best Feature: Opportunity
Shows you which keywords on your list have the best ratio of search volume and competition.
WordTracker Scout – Opportunity
Lipperhey
Powerful website analyzer.
Lipperhey is a full-featured SEO analyzer that doesn't cost a penny.
LipperHey
Best Feature: Keyword Suggestions
Get a list of keywords to add to specific pages on your site.
(Which can help you get more organic traffic from long-tail keywords).
LipperHey – Keyword suggestions
Bing Webmaster Tools
Optimize your site for Bing.
Bing Webmaster Tools is basically the Google Search Console… but for Bing.
So if you want to get your site indexed (and ranked) in Bing, Bing Webmaster Tools is a must-have.
Bing Webmaster Tools
Best Feature: Keyword Research Tool
Get keyword ideas (and data) straight from Bing.
And unlike the Google Keyword Planner, the data from Bing is strictly for organic search (not Bing PPC or Adwords).
Bing Webmaster Tools – Keyword Research tool
Dareboost
Analyze your site for speed, SEO, security and more.
Dareboost isn't strictly an SEO tool.
But it does analyze your site for things that indirectly impact SEO, like your site's loading speed and security.
Dareboost
Best Feature: Priorities
Let's you know where to start first. Helpful if you're strapped for time.
Dareboost – Priorities
Siteliner
Get a full SEO report for free.
Siteliner scans your site for SEO problems (like blocked pages, messed up redirects and broken links).
Siteliner
Best Feature: Comparison with Other Sites
This lets you compare your site's loading speed and page size to other site's in Siteliner's database. Helpful for benchmarking.
Siteliner – Comparison with other sites
KWFinder
No-nonsense keyword research tool.
The best part of KWFinder is how darn easy it is to use.
But don't let this fool you into thinking KWFinder isn't powerful. It's a legit keyword tool that lots of pros use.
KWFinder
Best Feature: LPS
LPS=Link Profile Strength.
This feature basically tells you how many links you'll need to rank for that keyword.
So if you find a keyword that has a LPS of 50+, you know that you'll need to do some serious link building to rank for that term.
KWFinder – LPS
People Also Ask
This free tool pulls questions that appear in the "People Also Ask" section of Google's search results.
Usetopic – People Also Ask
My only gripe with the tool is that it takes a while for the results to load. But I understand that's because it has to actually run the search and grab questions from the PAA box. Which takes a while.
Overall, a very cool tool for finding question keywords.
Best Feature: Related Questions
People Also Ask shows you questions that you'd usually have to get by manually clicking on the PAA box in the SERPs.
For example, one of the questions the tool showed me was "What is a good keyword?". And I also got a handful of questions that were closely related to the original question.
People Also Ask – Related questions
Bonus #1. Bulk Google Rank Checker
Simple and accurate rank checker tool.
If you want to see where you rank for a specific keyword in Google, you definitely want to use a rank tracking tool.
This free tool makes the process a cinch (and you can check up to 10 keywords for free).
Bulk Google Rank Checker
Best Feature: Search Engine Rankings
See where you rank in the SERPs… and where your competitors rank.
Bulk Google Rank Checker – SERPs
Bonus #2. LSI Graph
Advanced content optimization.
LSI keywords can help take your on-page SEO to the next level.
And that's exactly what LSIGraph is designed to do: it creates a list of LSI keywords that you can sprinkle into your content.
LSI Graph
Best Feature: Analysis
Analysis lets you dig deep on an LSI keyword from your list. That way, you can find even MORE awesome LSI keywords to use.
Conclusion
Let us know your thoughts in the comment section below.
Check out other publications to gain access to more digital resources if you are just starting out with Flux Resource.
Also contact us today to optimize your business(s)/Brand(s) for Search Engines