Online Learning Tools For College Students
Online learning has become a staple in college education. Nowadays, students can take classes online, interact with their teachers and peers through social media and email, and even earn degrees without ever stepping foot on campus.
There are many benefits to taking an online course over traditional classroom-based courses. These include:
-Flexibility: With online classes, you can learn at your own pace. You don't have to worry about missing class because of illness or other issues that might come up in your personal life.
-Cost: Online classes tend to be much cheaper than their offline counterparts because they don't require expensive equipment or facilities like libraries or laboratories.
-Quality: Many online courses offer high-quality lectures recorded by professors who are experts in their fields and eager to share their knowledge with others who might not be able to attend a live lecture due to other commitments such as work or family obligations.
Online Learning Tools For College Students
1. GoConqr: Millions of Resources in One App
GoConqr is an easy-to-use online tool that lets students create mind maps, quizzes, slides, study planners, flashcards, and more. This app is expertly designed to help you get that coveted A on exams and assignments. You can also freely access over three million resources to complement your study plans.
What we loved:
Study planner offers innovative ways to allocate time
Free version gives access to all features (but is ad-supported)
Every online study resource you need in one app
What could be improved:
Interface is not particularly user-friendly
Less flexibility with multimedia
2. Quizlet: Tools for Every Learner
Quizlet offers a user-centric online study tool and trains students via games, flashcards, quizzes, and study sets. Not only is Quizlet ideal for all ages, but it's also free! Its interactive platform covers multiple streams from languages to math and can also be connected to Google Classrooms.
What we loved:
Interactive user experience for learners
Wide range of subjects including arts, languages, and science
Android and iOS apps available
What could be improved:
Content needs to be vetted by experts since it is mostly user-generated
Limited operating flexibility in the free version
3. Evernote: The Ultimate Note-Taking Tool
Evernote makes collating all your information, notes, and research a breeze — particularly if you're studying online. You can create different spaces for all your subjects, and keep everything logically organized. We particularly liked its automatic sync feature which keeps all of your notes automatically up to date on all of your devices, even while switching between your laptop, phone, or tablet.
What we loved:
Automatic sync feature with cloud storage
Flexible and supremely easy to use
Top-notch user experience
What could be improved:
Lacks productivity features
Need a premium subscription to use most features
4. StudyBlue: Largest Study Repository Online 
StudyBlue, offered through Chegg, is the largest crowdsourced study library that connects students across classes through subjects, learning goals, ideas, and projects. With flashcards, homework help, and more learning tools, students can dive deep into learning and understanding complex topics. StudyBlue also has real-time assessments and study guides to improve learning online.
What we loved:
Huge library with close to 400 million flashcards
Ability to create custom quizzes
Easy to share study recommendations with the 15-million strong student community
What could be improved:
Numerous ads can limit productivity
Level of questions is quite basic
5. Khan Academy: High-Quality, Free Learning Materials
Khan Academy is a great choice for those who want to learn and study more outside the classroom. You can choose class options according to your interests, subjects, and educational level. Learn free from tailor-made resources in complex subjects like engineering as well as basic school subjects. The program also tracks your progress to help you reach goals.
What we loved:
Free with good content quality
Wide variety of courses to choose from
Earning badges incentivizes to study more
What could be improved:
Data security can be an issue
Not for in-depth learning
Some visual improvements would be good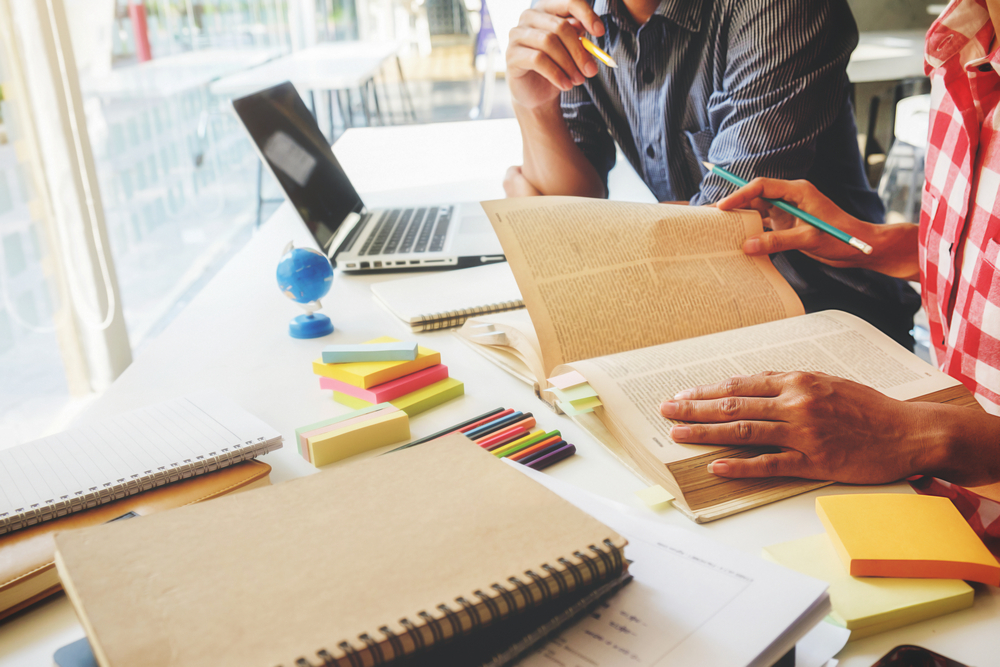 6. Hippocampus: Free Academic Lessons for College-Goers
Literally named after the part of our brain responsible for learning, motivation, and memory, Hippocampus has a digital library of multimedia content on a plethora of subjects. You'll find up to 7,000 videos on 13 subjects and an online repository of content from community colleges. Anyone can browse the lessons, but registration is required for personalized activities registration.
What we loved:
Range of academic subjects like math, history, and science
Links to various learning platforms
What could be improved:
User experience can be made more effective
No information can be downloaded from the site
7. Udemy: Courses for Every Subject Under One Roof
Udemy is an online learning platform with more than 150,000 video courses. Most of them are free, while some are paid but relatively inexpensive. An experienced instructor guides students across topics like marketing, business, finance, music, fitness, information technology, and more. Courses are available in over 65 languages, in multiple learning styles with lifetime access.
What we loved:
Good course variety at competitive prices
Great for continuing education or upskilling
Lifetime access to registered courses
What could be improved:
Variance in audio and video quality for many videos
8. Schooltraq: Simple Study Planner for Students
Schooltraq education software doubles as an online digital planner that will keep track of assignments, events, tests, and due dates. The app syncs automatically across devices. With customizable sections, students can manage classes with a feature called reflex. The reflex feature also allows you to organize based on dates, classes, and give you an easy way to know all of your upcoming projects or tasks.
What we loved:
Smart dashboard to give you an overview of all your tasks
You can upload your school schedule to never miss a deadline or class
What could be improved:
App performance can be better
Access is by invitation only
9. Marinara Timer: Make Every Study Hour Count
Ever sat down to study and ended up scrolling the internet, instead? Marinara Timer is a free solution that offers three different productivity hacks like the Pomodoro method. It improves productivity and effectiveness while studying or working. You can customize breaks, allocate study hours to subjects, and set targets.
What we loved:
High focus on productivity
Custom and kitchen timers for specific targets
Super simple so perfect for Pomodoro method beginners
What could be improved:
Lacking collaboration and sharing options
10. Course Hero: 40 Million Resources to Make Learning Simple
If upskilling is what you're looking for, choose Course Hero. With 24 million students and educators on the same platform, you can access course-specific study resources. You'll be part of a growing community to practice problems, find class notes, get multimedia guides, visual aids, and other study resources.
What we loved:
Range of online study tools and resources
Professors respond actively to student queries
Students can seek career guidance online
What could be improved:
Site formatting and layout can be streamlined better
Frequent ads can disrupt learning flow
tech tools for college students
1. Augmented Reality Apps
Here are some augmented reality apps to get started.
2. Flipgrid
Video is a wonderful engagement tool. Add a social dynamic in a school-friendly architecture and you've got Flipgrid. See some ideas on ideas for using Flipgrid in the classroom.
3. Video Games
I know this is general–merely saying 'video games' isn't actually a 'student engagement tool.' However, video games literally don't work without player input–and thus student engagement. The right game could change your classroom. Here are some examples of video games you can teach with.
4. Google Forms
We're starting with what's likely the simplest app on the list (well–aside the from background noise strategy): Google Forms
One of the best ways to engage all students in your classroom is to give students an easy (and even anonymous) way to ask questions, receive feedback, or otherwise reach out to the teacher. While there are many ways to do this, one of the most universally accessible (and free) methods is Google Forms.
Whether you provide specific questions and prompts for students to respond to as an exit slip (e.g., Was there any point during today's lesson where you were confused?), or you simple leave it as a way for students to post questions anonymously (which can be useful for some struggling students who might otherwise be hesitant to reach out), a simple messaging system or basic form can help improve student engagement.
5. Socrative
Like a few others on this list, you've likely heard of Socrative, a tool to "assess student understanding with prepared activities or on-the-fly questions, then adjust your teaching based on the results."
6. Kahoot!
Kahoot! is a handy tool that students can use to create in-class questionnaires and quizzes. This is handy for obtaining data for graphing assignments, data for research essays, and feedback from their classmates. Kahoot! is compatible with multiple devices and has a game-like feel that will help keep students interested.
7. Class Dojo
This is a fun tool to gamify the classroom. Students make their own avatars, gain and lose points based on classroom behavior, discussion approaches, and other soft skills agreed upon by the teacher and the class. Teachers can also use Class Dojo to take attendance and create graphs that breakdown the information for teachers. Not only will this tool encourage students to uphold class values, but it will also provide key metrics to help teachers adjust their teaching tactics accordingly.
8. Clickers
Classroom clickers may not be the higher-water mark for innovation in education, but as a simple and useful tool that you can use almost every day, it's a no-brainer for many classrooms.
This is a tool for teachers, to help assess students' understanding of concepts and their engagement with the material. With some tools, teachers can project questions onto their screen using while students answer them in real-time. Students' answers show up on the teacher's phone screen, and teachers can see which students got answers right and which didn't. This gives teachers an accurate picture of how students are following the information, and adjust their lessons accordingly.
Note, this is more of a general recommendation than an endorsement of a specific clicker tool or app. The problem with this otherwise 'no-doubter' recommendation is that many of the clicker tools are expensive–at least the ones we know of. Plickers, iClicker, Top Hat, and other tools are not only not free but often have monthly subscription-level pricing. If your school has the budget and you put it to good use, it's likely worth the investment.
Immediate responses from every single student instantly? That's a great strategy for engaging students.
9. Edvoice
Edvoice is a feature-rich communication tool with everything from lesson planning and rubrics, to messaging, announcements, notifications, and even tools to help prevent (or respond to) bullying in the classroom.
10. Background Noise
Depending on what you want the students engage in–you, one another, content, an assignment, etc.–they need to be able to focus, and classroom aren't always the easiest places to do that. Background noise can not only drown out excess noise, but more helpfully as students concentrate, there is less noise because they're concentrating. Neat trick, huh?
Conclusion
Let us know your thoughts in the comment section below.
Check out other publications to gain access to more digital resources if you are just starting out with Flux Resource.
Also contact us today to optimize your business(s)/Brand(s) for Search Engines