If you're interested in becoming a freelancer, you know that the first step is to do plenty of research. You'll want to know how much money you should charge, what types of clients are out there, and what it takes to get work done when you're in a home office.
You'll also need to figure out what software will be essential for working with remote clients. We've compiled a list of apps that are sure to be helpful for any freelancer. [Link] Check them out!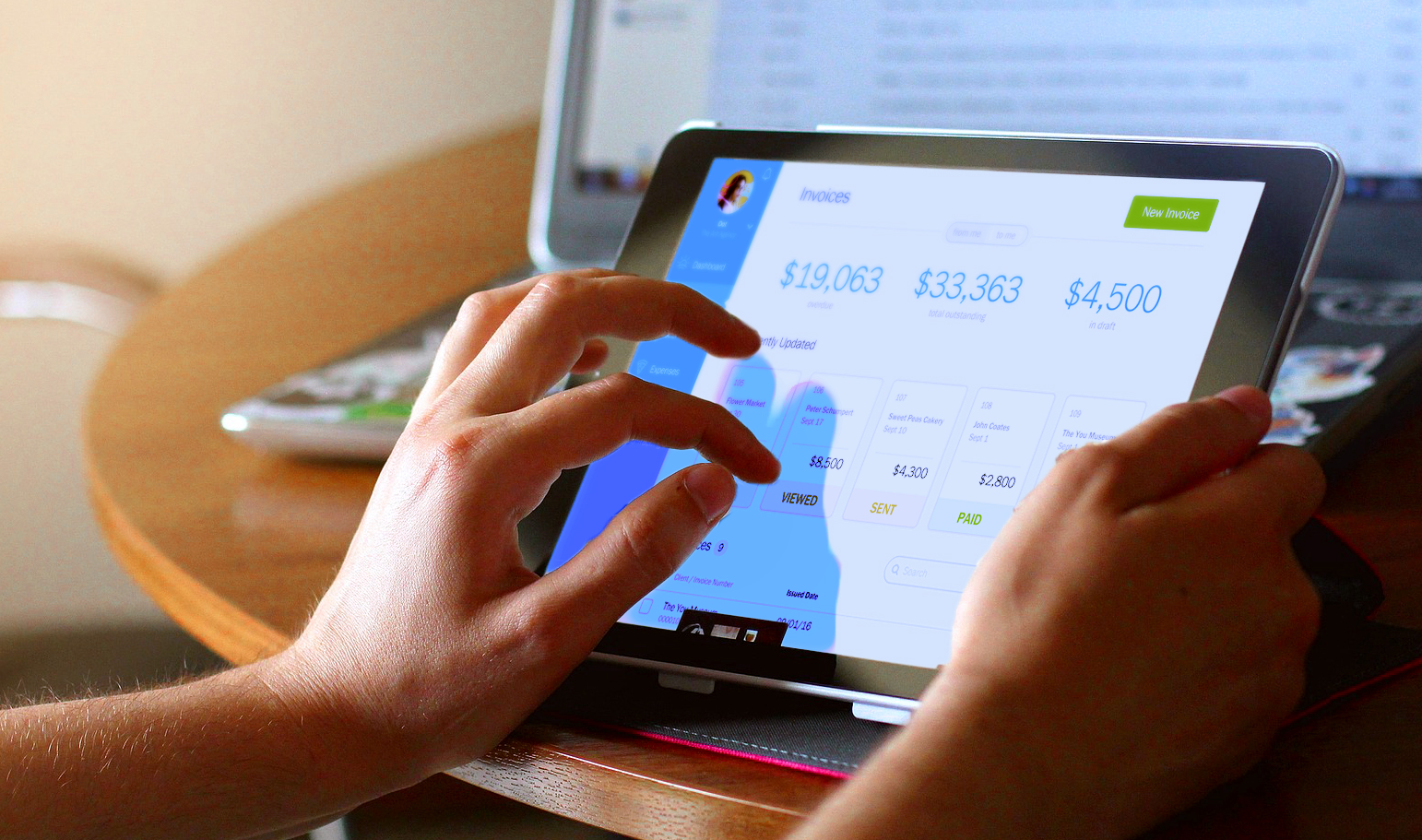 Best Apps For Freelancing
Upwork
Upwork is one of the best-known marketplaces for freelance talent.
Upwork is one of the best-known marketplaces for freelance talent.
Upwork is one of the best-known, and frankly best apps for entrepreneurs who want to find freelance work. Whether you specialize in graphic design, project management, calligraphy, or anything else, you'll be sure to find a gig on this global platform. Plus, it has great flexibility: You can work on your own time and choose to charge by project or by the hour. There's even a Skillshare class all about how to start your business on Upwork!
99designs
99designs is a wealth of opportunity for freelance graphic designers.
99designs is a wealth of opportunity for freelance graphic designers.
If you're a graphic designer, 99designs is a treasure trove of opportunities. Freelance designers have two ways to find work: There's the more traditional path of getting hired directly for design projects. Or, you can compete in Design Contests, wherein clients present a brief, then allow budding designers to submit work to be assessed among other creations. The latter can be a great way to get started if you're just starting out and looking for opportunities to build your portfolio.
Best Freelance Apps: Accounting
Unless you love math (and even if you do), you're probably dreading the financial management side of your small business. There's no need to worry though—these tools are some of the best apps for small businesses, as they make expense tracking a breeze.
Wave
Wave helps millions of small business owners manage their finances.
Wave helps millions of small business owners manage their finances.
Wave helps millions of people manage their business finances. Their platform allows you to send invoices, collect online payments, manage accounting, and run payroll all in one easy to use platform. Wave is also known for having the best receipt scanner and a convenient mobile app so you can manage your finances on the run. Pricing starts at $0/month.
QuickBooks
QuickBooks, one of the best apps for small business owners, can prepare you for tax season.
QuickBooks, one of the best apps for small business owners, can prepare you for tax season.
QuickBooks is one of the most popular accounting tools out there, and for good reason. It allows business owners to keep most of the tools they need relating to financing, accounting, and time tracking all in one place. If you're like most entrepreneurs, you'll be doing everything yourself, so you'll need a tool like QuickBooks that can help you navigate and prepare for that wonderful time of the year—tax season. Pricing starts at $10/month.
FreshBooks
The FreshBooks dashboard gives a snapshot of your business finances.
The FreshBooks dashboard gives a snapshot of your business finances.
If you're looking for an all encompassing payment app for small businesses, this is it. With FreshBooks, you can send quotes and invoices, accept online payments, track your time, scan receipts, track expenses, manage clients, and almost everything in between in one easy-to-use online and mobile app. Prices start at $15/month.
Best freelance apps for beginners
Fiverr
Fiverr dashboard
Fiverr is a freelance service marketplace designed to help individuals get started with freelance work. The service accommodates different types of professionals, including writers, programmers, and graphic artists, to name a few. It has been growing in popularity among freelancers as it charges them a minimal fee, making it a lot easier to look for freelance jobs.
Just about anybody can market their services through the platform as it does not require extensive technical skills. You can be a creative or technical professional and still be able to sell over Fiverr, which also gives you that needed exposure to boost your career. What's even better is that the service sets you up in such a way that you actually make money for doing what you love most. You can also rest assured that your personal data are protected as the website never shares seller information to any other party.
An award given to products our B2B experts find especially valuable for companies
Try out Fiverr with their free trial
VISIT WEBSITE
SIGNUP
What's Unique About Fiverr?
Secure/Private Communication Channels. Fiverr values the privacy of sellers and employers utilizing their application. Thus, they make use of state-of-the-art anti-fraud and data security measures. Other than protecting personal information, these measures also let users communicate and exchange files through a secure messaging system within the platform.
Easily sell your services. The platform helps you market your service easily as it charges a minimal signup fee. Any freelancer can sell on Fiverr, which, incidentally, is quite easy to use and does not require one to be that technology savvy.
Secure personal data. You do not have to worry about unauthorized access to your personal details as the system keeps them safe and secure. The use of your information is limited to helping buyers screen freelancer skills. No details are shared with any third-party so that you can rest assured that all your personal details are kept confidential.
Detailed Fiverr Review
READ MORE
Upwork
Upwork dashboard
A cloud-deployed global freelance platform, Upwork boasts of the largest job finders pool to date. It is the ideal place where freelancers can market their services, offering them highly-competitive rates. Effectively linking sellers to buyers, the website lets you secure the best deals while making sure that you work only for legitimate employers. You can sign up for the service for free, allowing you to test the solution before making a commitment.
Detailed Upwork Review
READ MORE
What is unique about Upwork?
Easy Billing. You can send billings to employers that reflect hours worked for hours-based contracts. To give your clients a bigger picture of what they owe you, the platform comes with a Work Diary, which is also useful for buyers as they are assured of accurate billing. It helps verify work hours rendered and track billable time.
In-App Communication Channels. Coordinating work among workers–be it part-time or full-time is important to ensure the productivity of your operations. Communicate with your talents on-the-go using the in-app messaging tool of Upwork. Through this feature, you can provide feedback via text or video as well as share files with your freelancers. This feature promotes collaboration between employers and freelancers.
Easy and Secure Payments. Freelancers get to receive payment as soon as a job is completed. This is because the system allows buyers to pre-fund their accounts for faster payments. This is apart from the system's support of credit card payments and electronic payment gateways. You are assured that you get what you are owed on time.
Freelancer.com
Freelancer.com dashboard
Freelance service marketplace and crowdsourcing platform Freelancer.com was built to link buyers and sellers in a single location. It is popular among freelancers as it allows them to market their services easily, supporting professionals, creatives, and technicals. If you are a freelancer, you can use the platform to bid on projects such as data entry, software development, writing, marketing, accounting, and engineering, to name a few. Freelancer pricing plans are quite flexible, with the system being offered in monthly and annual subscription packages.
Detailed Freelancer.com Review
READ MORE
What is unique about Freelancer.com?
Safe and Secure Payments. This platform uses a milestone payment system that offers protection to all users of the site. It guarantees freelancers that the payment for their work is available and ready for release.
Easy Progress Monitoring. The system helps you maintain work transparency with your clients by monitoring the time spent on tasks, sharing data, and letting them check on project progress. You can likewise connect to your clients as the platform comes with live chat functionality. You can likewise use this feature to update employers on project status.
Fuss-Free Job Hunting Solutions. Using Freelancer.com, you can upload your skills profile for prospective employers to see. This way, buyers and sellers are effectively connected. Companies can choose from a myriad of sellers by allowing them to peruse their profiles and find the right individual for the right job. It likewise allows you to bid on the best projects quickly and easily.
Envato Studio
Envato Studio dashboard
Freelancing website Envato Studio is built to promote collaboration among creatives, developers and designers, and experts who are working on jobs. Freelancers can use the solution to offer a wide array of services, from app development to animation to website design. You can work on just about any project there is, all you have to do is have the right skill set, and the system does the rest. You can pick clients of your choice, be they small firms or large enterprises, Evato Studio will aid you on your hunt for a freelance job.
Detailed Envato Studio Review
READ MORE
What is unique about Envato Studio?
Easy-to-use Solution. Envato Studio is highly-intuitive and does not require you to be that technology-savvy. Once you land a project, you can easily collaborate with buyers using the app's messaging feature. This allows you to come up with great output.
Makes Project Hunting Easy. Because you get to upload your portfolios into the system, job hunting becomes a much easier undertaking. All it takes is to sign up for the service, upload your professional information, and off you go. Once you upload your data, those hunting for freelancers can quickly find your profile and enlist your services.
You can do your job better. Envato Studio is very useful in improving freelancer productivity. It does this by allowing employers to provide feedback in real-time. The project development process is also streamlined through the job management functionalities that come with the tool.
Brybe
Brybe dashboard
Brybe is a digital service marketplace designed to help buyers, influencers, and freelancers connect with each other. This intuitive and easy-to-use solution comes equipped with a powerful search engine that allows businesses to find talent services in over 340 categories. It has comprehensive search filter options, influencer tiers, as well as built-in communication tools that make it easy to collaborate. Moreover, it supports online payment through bank cards, Stripe, and PayPal for faster transactions.
Meanwhile, for content creators and freelancers, the platform offers personal brand pages that they can customize. This allows them to showcase what they have to offer well before a business contacts them. It also comes with a buyer request management panel which makes it easier to keep tabs on new and pending projects.
Conclusion
Let us know your thoughts in the comment section below.
Check out other publications to gain access to more digital resources if you are just starting out with Flux Resource.
Also contact us today to optimize your business(s)/Brand(s) for Search Engines