Walking directions are a great way to explore new areas, as well as an excellent alternative to other modes of transportation. They allow you to get in some exercise while getting where you need to go, and they allow you to really get a feel for an area by walking through it.
There are tons of apps out there offering walking directions. Some of them have other features as well, such as tracking walks or showing recommended places in a certain area. Others contain ads and sponsored locations.
In this article, we'll take a look at some of the best apps for walking directions.
Best Apps For Walking Directions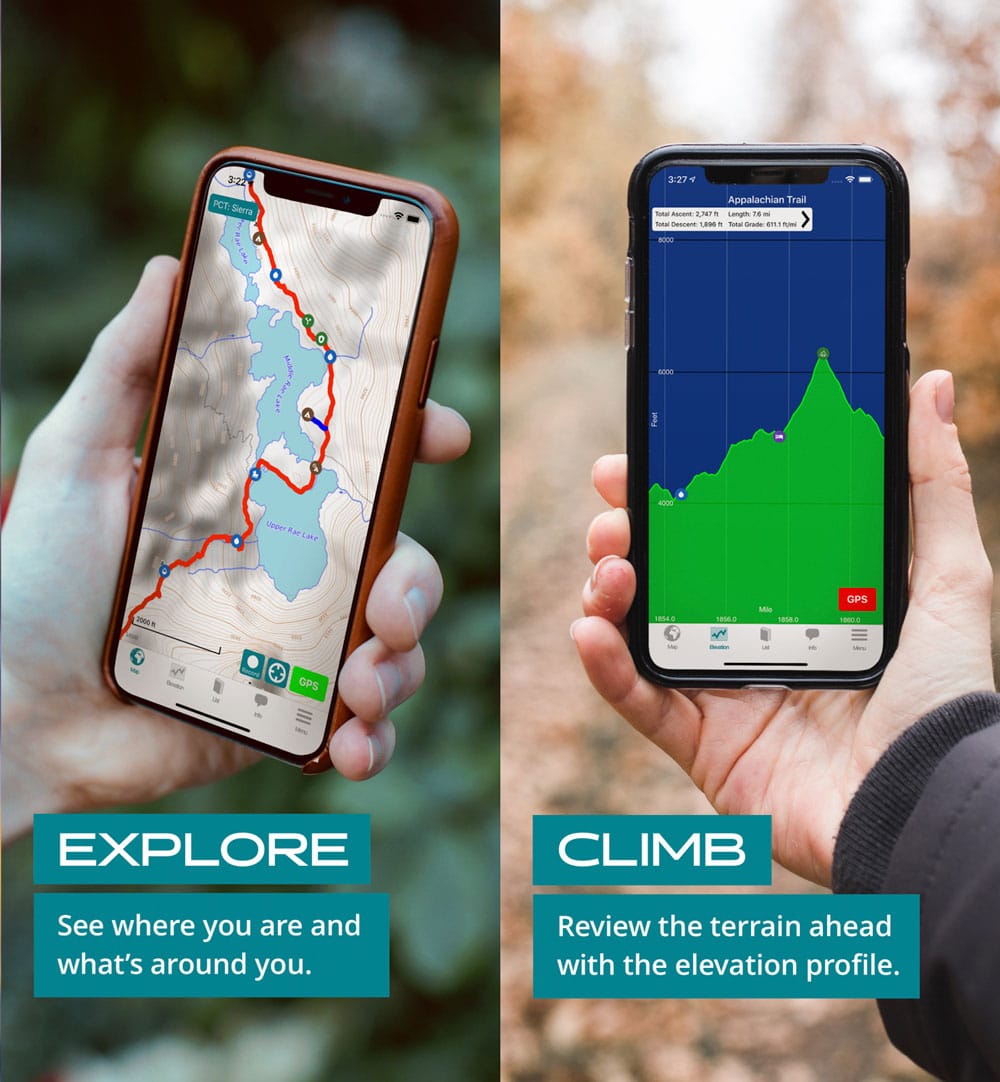 best-map-apps
When traveling between places, wouldn't it be better to see all your transportation options before deciding which one to take?
Whether you want to walk, catch a bus, or even order an Uber, these apps will show you every option available for getting where you need to go.
Moovit
3 Images
moovit app home page
moovit app suggested routes
moovit app route map
Available in 3,200 cities worldwide, Moovit boasts itself as the number one urban mobility app.
With a single tap, the Trip Planner shows you every local mobility option available, including bus, train, metro, light rail, ferry, bike routes, walking options, and ride-hail options.
Live Directions will guide you from point A to point B in the most efficient way possible with step-by-step real-time directions.
On your journey, real-time alerts will keep you informed about traffic and public transport disruptions, allowing you to choose an alternative route if necessary.
Exercise junkies will love the bike routes and bike docking station locations provided, as well as the routes which combine public transportation and bike routes.
RELATED:
The Best Speedometer Apps For Android And IOS
In the event that your smartphone goes offline, you can download PDF map routes for safekeeping as well.
Download: Moovit for iOS | Android (Free)
TripGo
3 Images
tripgo app route map
tripgo app suggested routes
tripgo app directions
With TripGo, you can compare and combine any mode of transport that exists.
If you have a busy schedule, you can integrate and sync your calendar with TripGo and it will take care of all your trip planning for you.
Setting up real-time alerts will ensure you leave and arrive on time every time.
Environmentally aware planners will definitely appreciate the door-to-door comparison options, which compare the time, cost, and carbon impact associated with every trip.
RELATED:
Best Free Apps To Calculate Your Carbon Footprint And Offset Emissions
Money-conscious users can see how much public transport, taxis, tolls, and car parking will cost for every trip.
Public transport options are especially useful because not only do you get public transport timetables, but you can tap on individual stops to view real-time schedules and see the live location of the vehicle on the map.
Download: TripGo for iOS | Android (Free)
Google Maps
3 Images
google maps route
google maps guided directions
google maps guide
Available in over 220 countries, Google Maps combines GPS, navigation, and traffic data into one easy-to-use app.
Google Maps routes all possible modes of transportation, including car, public transport, walking, ride-hail options, bike routes, and even flight paths, for your trip.
With real-time GPS navigation, you will arrive at your destination on time with an accurate ETA and automatic re-routing options based on live traffic data when traffic disruptions occur, such as road closures or accidents.
Live View helps you navigate easily with arrows and directions to make sure you never miss a wrong turn.
Public transportation information is delivered in real-time to keep you on schedule.
There is no need to worry if you lose your internet connection, offline maps let you navigate and search without a connection.
Download: Google Maps for iOS | Android (Free)
Citymapper
3 Images
citymapper app map
citymapper app route suggestions
citymapper app route
Citymapper is a journey planner that includes all transport modes, including ride-hail options, public transport, bike routes, walking, and car sharing.
You can opt to receive real-time updates that include departures and disruption alerts for public transportation journeys.
Comparing all your journey options is made easy with an estimated time, cost, and amount of calories you will burn on the trip.
Citymapper has comprehensive route comparison options not included in other apps, including:
Simple: Shows the fewest transfers
Speed: Ranks each possible route by speed
Mixed: Displays the possible routes that mix public and private transport options
Download: Citymapper for iOS | Android (Free)
Apple Maps
3 Images
apple maps app route
apple maps app directions
apple maps app guide
Apple Maps is Apple's native mapping app, helping users navigate their surroundings with GPS.
Apple Maps makes it easy to find your way around with car, bicycle, walking, public transport, and ride-hail options.
RELATED:
How To Use Apple Maps Online In A Web Browser
Real-time schedules for public transport are provided with step-by-step directions to guide you.
With multiple route suggestions, including ones with and without tolls and varying arrival times, you are never limited to any single route that the app suggests.
You can keep your eyes on the road with voice navigation, which tells you where to turn and what the speed limit is on the road you are driving on.
Download: Apple Maps for iOS (Free)
Transit
3 Images
transit app route suggestions
transit app bus route
transit app bus details
Transit is a navigation app with bus, train, tram, bike, and ride-hail options.
Got a busy schedule? You can schedule your trip with alarms and set notification reminders beforehand.
Real-time public transport information options are available where you can view the location of the vehicle on the app map and see if it is crowded before you board. You'll also receive a push notification if your trip is going to be delayed due to disruptions.
If you are in an unfamiliar place, you can opt to receive stop announcements so you know where to get off.
Download: Transit for iOS | Android (Free, in-app purchases available)
OsmAnd Maps
3 Images
osmand maps app route
osmand maps app route details
osmand maps app route options
OsmAnd Maps combines the best of GPS navigation and offline functionality.
The app uses OpenStreetMap data that can be downloaded to your smartphone for offline use. The maps are updated monthly to ensure they are always up to date.
Planning a trip is easy with a car, public transport, pedestrian, and bicycle routes available.
The map can be customized to show details such as road quality and street lighting locations as well as different map styles you might aesthetically prefer.
best walking app for android
11 free walking apps
If you've got an iPhone or an Android-based smartphone and enjoy walking, downloading a relevant app could help you get the most from your outings. Each of our selection has a different feature to enhance your walks, from social functions that involve your friends to maps that encourage exploration.
We've listed eleven free walking apps to get you started.
1. MapMyWalk GPS for iPhone, Android or Windows
MapMyWalk allows you to see the time spent walking, distance, pace, speed, elevation, and calories burned. When you finish, MapMyWalk allows you to upload and save your workout data and view it both on the app and on the MapMyWalk website. If you can persuade friends to get involved, MapMyWalk's social feature lets you share routes and encouraging words. You can also load a saved route to use again, or select routes that other MapMyWalk users have done in your area. You can connect with other wearables and apps such as Fitbit, Garmin, Jawbone, and MyFitnessPal, if you use them.
Download for iPhone
Download for Android
2. Fitbit App Mobile Tracker (No Fitbit Required)
You don't need to own a Fitbit to use the Fitbit app. The Fitbit app can be used to track your walking workouts with GPS as well as your daily steps using the motion sensor on your phone. After downloading the application, and being prompted to select which tracker you are setting up, choose "no Fitbit yet" and it will set up the Mobile Tracker. Following each workout, you can review your route, distance, time, pace, mile split times, calories burned, and steps. You can also challenge your friends with virtual adventure races, if you feel like a bit of friendly competition.
3. Walkmeter GPS, available for iPhone and Android
Walkmeter has plenty of fun features to try. You can view your walks on a calendar or by route. It links with Google Maps so you can see terrain maps, and it even automatically records the weather. Walkers can transfer maps into the app directly from an email or your web browser, while Race Compete mode lets you compare your own times and speeds along a frequently trodden route. The app includes maps, graphs, training plans, heart rate zones and interval splits, and can be paired with an Apple Watch for a more personalised workout.
Download for iPhone
Download for Android
4. Footpath Route Planner for iPhone
Footpath allows you to easily map out routes. Simply trace a route with your finger, and Footpath will show all trails and roads that will allow you to complete your walk. It can measure the distance you'll need to travel and the height you'll be climbing. It allows you to save and share routes for a later walk, and can work offline too.
5. Go Jauntly for iPhone and Android
Go Jauntly is a walking app that helps people discover over 700 walking routes throughout the UK. They have teamed up Transport for London to encourage city-dwellers to get walking. Information such as walking times to the nearest Tube station, Overground stations and Santander Cycles docking stations is available as well as directions for local walks and station accessibility. But it's not just London-based: there are walks around the UK. As well as discovering existing routes, users can create their own, add their own photos, and share their creations with others.
Download for iPhone
Download for Android
6. AlpineQuest Off-Road Explorer, for Android
Another navigation app that's great for exploring off the beaten track, the free (lite) version comes with online maps. If you want to access online maps for offline use, there is also a premium paid-for version of the maps. A useful feature is that you can create multi-layered maps, for example with an aerial photo layered on top of the terrain map. It includes a compass and map orientation function.
7. Nike Run Club for iPhone or Android
Don't let the name deceive you: this app can be used for walking too. Alongside standard route, time and speed tracking, helpful feature Auto-Pause freezes data collection when you stop moving, so there's no need to worry about having a sit-down if you need it.
Download for iPhone
Download for Android
8. OutDoors GPS for iPhone or iPad
Access the full range of Ordnance Survey maps (although be aware that most are priced individually), or use Open Street Map or Google Maps for free. All maps can be stored in your phone – perfect for internet-free rural rambles. You can use the Route Builder function to plan a suitable walk, or import routes for online.
Download for iPhone or iPad
9. ViewRanger, for Android
Turn your phone or tablet into a GPS unit with this app. You can access free Open Street Maps, or you pay to download Ordnance Survey maps – either as individual maps, or for the whole of the UK. Maps for other countries are available, too.
Use it to record routes as you go, and save waypoints. It will display location, altitude, and grid reference. You can plan routes on its website beforehand using a computer (easier with a larger screen) and then access them on your phone. There's also a BuddyBeacon function which allows you to share your position with others using the app, or see where they are. You can import and export routes too, if you want to share them with others. can
10. World Walking, available for iPhone and Android
Devised by cardiac rehabilitation instructor Duncan Galbraith the World Walking app is a constant pedometer, recording the number of steps you take each day. Users pick legendary global routes, such as Route 66 in the United States or Peru's Machu Picchu Inca Trail, and try to take enough steps to complete it. The app encourages social interaction too and lets walkers form virtual clubs, working together to meet distance targets.
Download World Walking for iPhone
Download World Walking for Android
11. Strava, for iPhone and Android
Strava can be used to track more activities than you can shake a stick at, from cycling through to windsurfing, and of course, walking. With the help of GPS it can measure distance, time, elevation gain, calories and route. It's even possible to track your heart rate if you sync the app up with your heart rate monitor.
Not only can you create and share your own walking routes with friends, you can look at heatmaps to see popular routes in your local area. The app also acts as a social network, allowing you to connect with friends and family to share details and photos of your activities.
Conclusion
Let us know your thoughts in the comment section below.
Check out other publications to gain access to more digital resources if you are just starting out with Flux Resource.
Also contact us today to optimize your business(s)/Brand(s) for Search Engines