SEO is a very important part of online marketing. In fact, it has become a necessity for all types of websites and blogs. If your website isn't ranking well on search engines, it will be difficult for you to get traffic from the internet.
The best way to improve your site's SEO rankings is by using the right tools and plugins. There are many SEO tools available out there, but only some of them are good enough to help you rank better in Google and other search engines.
In this article, we'll discuss some of the best SEO Chrome extensions that can help you optimize your website for better search engine rankings.
Best Chrome Extension For Seo
1. MozBar
MozBar allows its users to check SEO within their browser using just one click. MozBar provides metrics while viewing any webpage, and allows users to export SERPs into a CRV file and access analytics. Upgrading to MozBar Premium offers functions like analyzing keyword difficulty, page optimization, and digger SERP metrics.
2. Keywords Everywhere
Price: Free
Chrome extension
Keywords Everywhere is a tool that shows three different information types for keywords on Google: monthly search volume, cost per click, and Google Adwords competition. By having this extension installed, going back and forth from Google Keywords to your open browser page is a thing of the past, as it's an in-browser extension.
3. GrowthBar
Price: Free for 5 days, then $29/mo
Chrome extension
GrowthBar is a simple chrome extension that gives you instant access to critical SEO data points about any website and unlocks the growth channels and keywords that are working for them.
The tool allows you to explore best performing keywords, keyword ranking difficulty score, domain authority, backlink data, page word count, Facebook ads and more.
4. SimilarWeb
Price: Free
Chrome Extension
Offering traffic and key metrics for any website, SimilarWeb is a popular extension that allows users to see statistics and strategy for any website while searching the internet with one click. This extension is helpful for those looking for new and effective SEO strategies, as well as those interested in analyzing different trends across the market.
5. Redirect Path
Price: Free
Chrome extension
Microsoft Word's infamous red squiggly line that alerts their user of improper grammar has an SEO doppelganger: Redirect Path. This extension flags 301, 302, 404, 500 HTTP Status Codes, Meta, and Javascript redirects catching potential issues immediately. It also shows other HTTP headers and server IP addresses.
6. SEO Meta in 1 Click
Price: Free
Chrome extension
SEO Meta in 1 Click displays all meta tags and main SEO information for a web page with just a single click. This includes the lengths of titles and descriptions, URL, headers in order of appearance, and the number of images without alt text.
7. BuzzSumo
Price: Free
Chrome extension
Need SEO tracking for social? BuzzSumo's got you covered. This extension allows you to easily track shares and top-performing content on social media pages. Using BuzzSumo can help aid in future SEO decisions and check the backlinks you provide on your pages.
8. Hunter
Hunter makes it easy to find contact information instantly in your browser. This process, named "Domain Search," is accessible by an icon in Chrome. Hunter finds all the email addresses related to a website.
9. Mangools
Price: Free 10-day trial, then the basic plan starts at at $29/month
Chrome extension
Check the SEO strength of websites with Mangools, which offers you the top SEO metrics of websites using Moz and Majestic. Access premium features such as the self-described "Google SERP on steroids" function, aiding with keywords, backlinks, and profile analysis.
10. Google Trends
Price: Free
Chrome extension
Trends is part of Google Webmaster Tools, a set of extension tools for building websites and integrating them with Google. Trends presents analytics, using graphs, on the top searches in Google (from Taylor Swift to Kim Kardashian) from across several countries. Trends can help you identify the SEO performance on your website.
free seo extension for chrome
Extension #1: Ubersuggest
Ubersuggest's Chrome extension lets you view keyword data right from Google search results.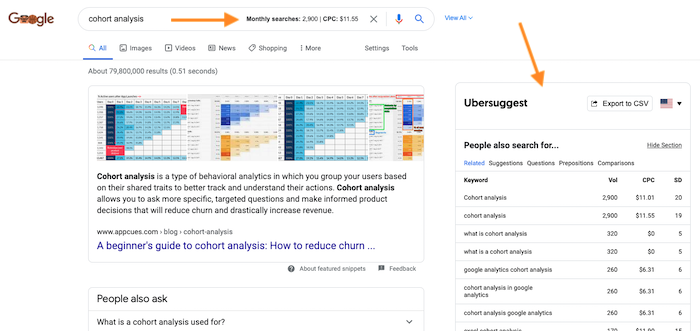 It also shows you related keywords and their information, without ever leaving the SERPs. You can export the data to CSV or click on any of the information headings under "People also search for…" to be taken to the Ubersuggest dashboard for the searched keyword.
This information makes it easy to run keyword research at-a-glance automatically from the SERPs.
Extension #2: Moz
Domain authority is a metric made up by Moz. Generally speaking, the higher your domain authority, the higher your rankings are.
Moz created a Chrome extension called Mozbar that tells you the domain authority and page authority for any page on the web.

This extension is handy when you are browsing the web and researching any potential competitors as it will quickly show you how you stack up to them and as you are going through their site you can easily spot their most authoritative pages that you need to analyze.
Extension #3: Similar Web
On the web, popularity is everything. We all want more traffic.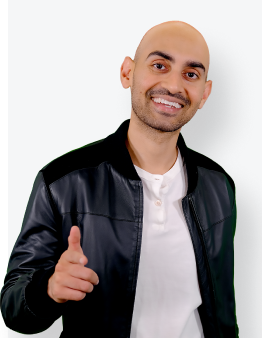 See How My Agency Can Drive Massive Amounts of Traffic to Your Website
SEO – unlock massive amounts of SEO traffic. See real results.
Content Marketing – our team creates epic content that will get shared, get links, and attract traffic.
Paid Media – effective paid strategies with clear ROI.
BOOK A CALL
Although more traffic doesn't always mean more revenue, in most cases it does.
Out of all the tools out there, I've found that Similar Web gives the most accurate traffic estimations compared to anyone else.
Now with the Similar Web extension, you can get traffic data without going back to their site.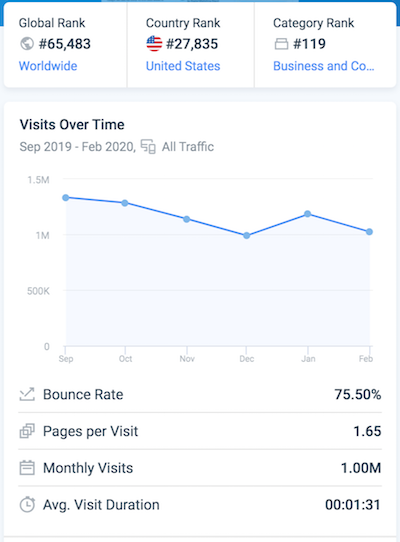 The first thing you can see with this extension is traffic data for the last 6 months. It even breaks down the bounce rate, average pages per visit, and visit duration.
And as you scroll down you'll be able to see what countries the visitors are coming from.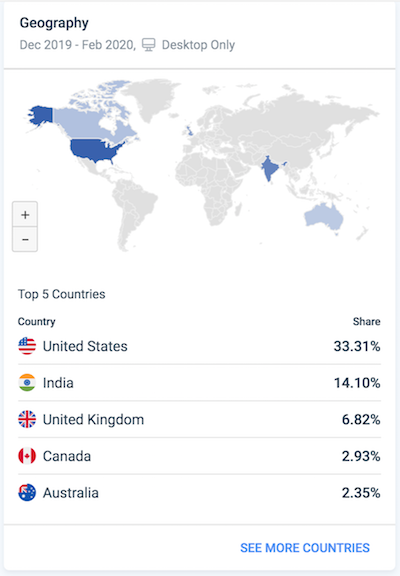 Last, but not least, it shows you the traffic makeup for each site as well. Is the traffic coming from search engines, social media, referral sources, or even direct traffic to the site?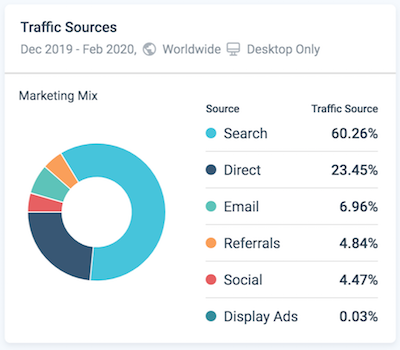 Extension #4: Redirect Path
Redirect Path isn't as well-known of an extension, but when you are doing technical SEO it is a must.
As time goes on, your URLs are going to change. Whether that is from a new structure or if you are deleting old content and consolidating your pages, this extension will tell you when something goes wrong.
Through Redirect Path, you can quickly see if a redirect is broken or working correctly.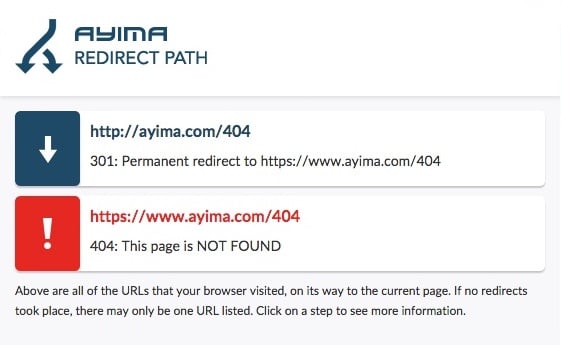 Extension #5: Buzzsumo
Whether you love or hate Facebook, it's still a popular site that can drive a lot of traffic.
As you are surfing the web, you'll naturally end up reading some articles. Some of them will be on your competitor's site and you may be wondering if the article did well or not.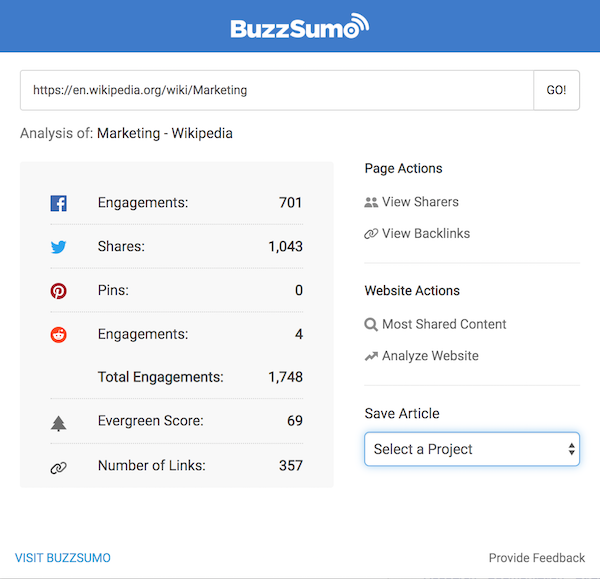 Using the Buzzsumo extension, you can see how many social shares a given article has as well as their backlinks.
You can even see all the most popular articles from that website based on social sharing and backlink count.
This will give you a good idea about the type of content you need to start producing.
Extension #6: Meta SEO Inspector
Errors can really kill your traffic.
The smallest things like your meta tags can have a big impact on your rankings, so you'll want to make sure they are fully optimized.
Using Meta SEO Inspector, you can quickly see if your meta tags are set up correctly.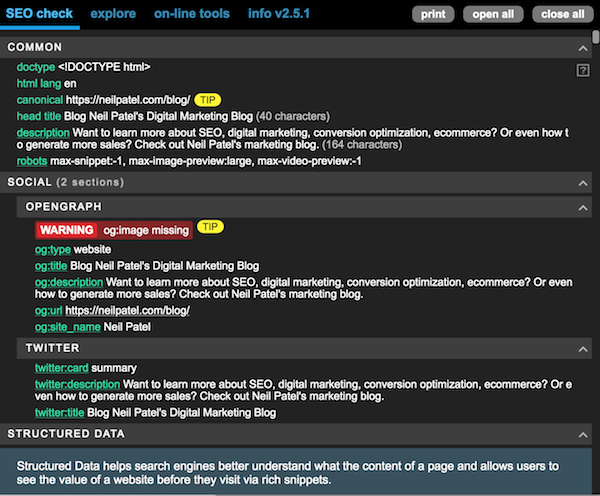 As you can see from the screenshot above, it reports errors.
With that example, I quickly learned that one of my pages doesn't have an open graph meta tag. That means that when people share that page on the social web, it may not show up correctly, meaning I won't get as much social media traffic.
Extension #7: Check My Links
Similar to the Redirect Path extension as you are spending more time doing technical SEO and analyzing your competition, the more link data you have the better.
And external links aren't the only ones that can help boost your rankings.
Knowing data on internal links is important as well.
Check My Links will give you all of the internal links numbers you need when browsing any page on your site (or your competition's).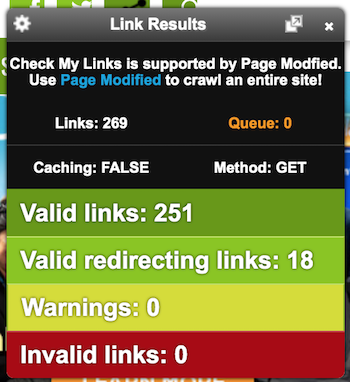 And not only will you see an overview, but you can also get details on the whole page as this extension highlights each link.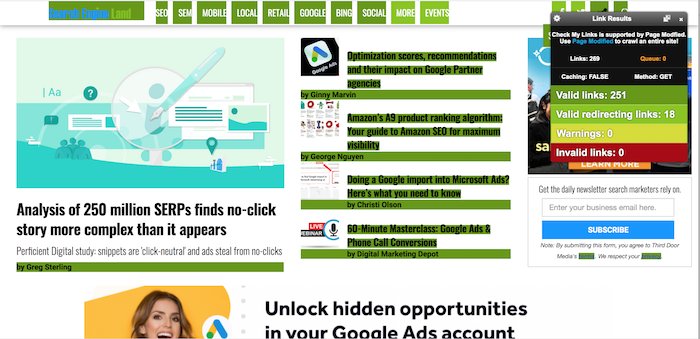 Extension #8: Pagespeed Insights
Load time doesn't just impact conversions, it also impacts your rankings.
With nearly 60% of the searches being done from mobile devices, your load time is now more important than ever.
Through the Pagespeed Insights extension, you can quickly see what you need to do to improve your load time on any page on your site.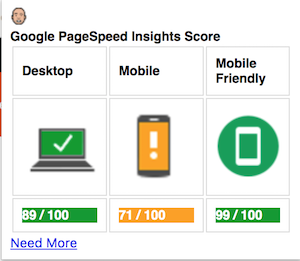 And if you see a score you don't like, just click "need more" and it will take you to a detailed report that will give you feedback like this: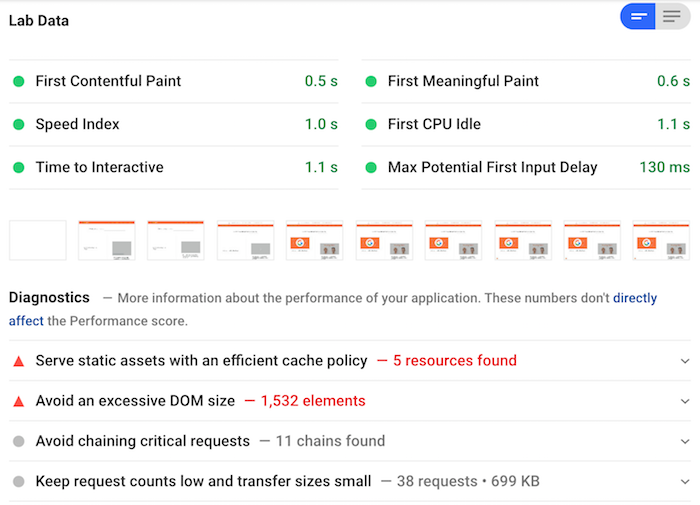 When you find a lot of errors, you'll want to fix them as over time it will boost your rankings.
Extension #9: SEO Minion
SEO is all about the long game.
If you just spend 10 minutes a day making improvements, it can have a huge impact on your traffic a year down the road.
An easy way to get work done each day is through SEO Minion.
One task that I have my team constantly look at through SEO Minion is broken links.
You'll want to fix any on your website. In addition, you can use it to find broken links on other websites and then hit them up to replace the broken link to one from your site.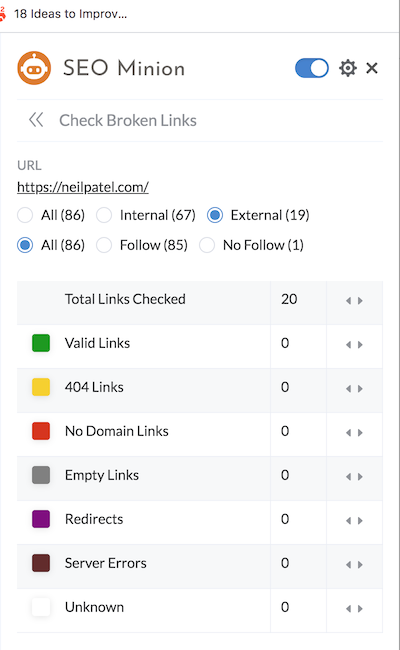 Another way to grow your SEO traffic is by translating your content into other languages.
This extension also breaks down hreflang data, which is needed when you are targeting other regions and languages.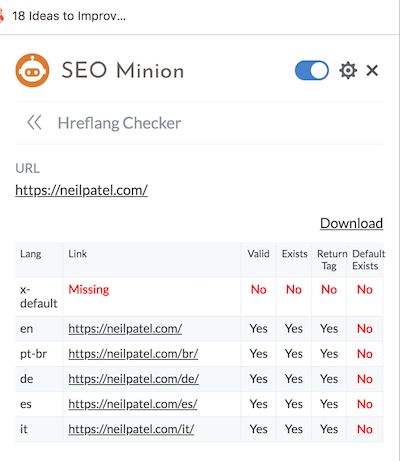 You'll be given data on your on-page SEO.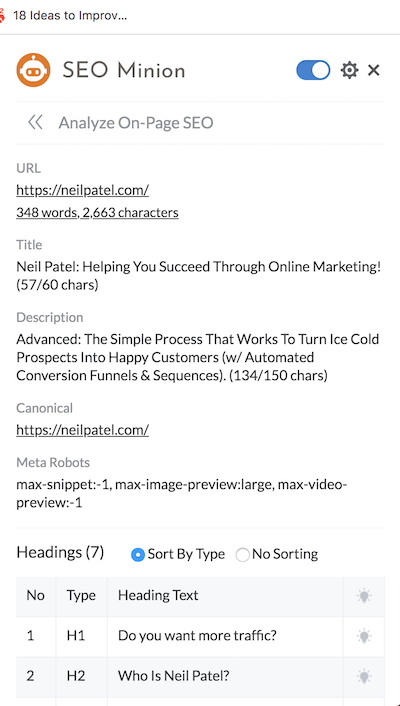 Extension #10: SEOquake
SEOquake is the easiest way to get a detailed overview of your site.
The extension provides a detailed overview of things like your Alexa rank, indexing information for Google and Bing as well as your SEMrush rank.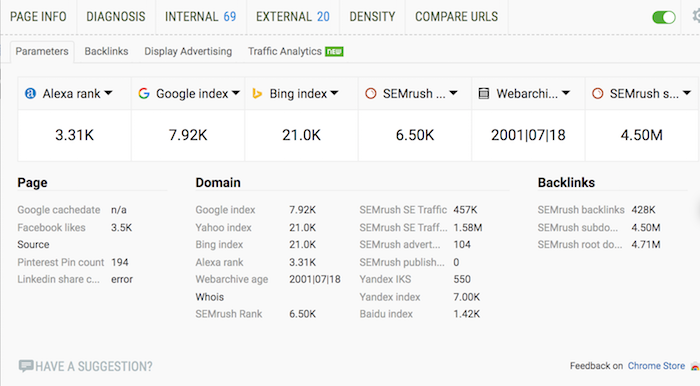 From there, you can dive into specific reports such as a density or diagnosis report.
The density report breaks down the keyword density on any given page.
Conclusion
Let us know your thoughts in the comment section below.
Check out other publications to gain access to more digital resources if you are just starting out with Flux Resource.
Also contact us today to optimize your business(s)/Brand(s) for Search Engines