Are you a budding entrepreneur?
If so, the right tools can make all the difference between success and failure. You need the right resources in order to get started on your journey—here are just a few of the tools that may help you along the way.
Best Tools For Entrepreneurs
Whether you're just beginning your business or you plan to scale your company, you will need a little bit of help. It's important to do your research, hire the right people, and use the right business tools to get you and your business to where you want to be. With many small business tools available, it can be difficult to know where to start. We've compiled a list of the top essential business tools for entrepreneurs to help you and your business succeed!
Online Business Loans
Believe it or not, you don't have to have all the funds yourself to expand and grow your business. Once you've been up and running for at least six months and you see success, you might need to invest money back into it to take it to the next level.
You can use a loan to buy a storefront, hire crucial employees, or even purchase the new equipment that your company needs. Business Loans don't have to just be from a national bank with the traditional wait time. Consider the option of a business loan with an online lender to start the process right from your home. Online lenders offer a quicker approval process, which means you'll be able to grow your business as soon as possible!
Trello Project Management
As your business grows, keeping your projects managed can become increasingly difficult. Things can get a bit chaotic when multiple tasks need to be done in a certain time frame, and there is no way to properly track and manage what needs to be accomplished. You'll want to use a project management tool to stay on top of everything. Trello is a great free business tool for entrepreneurs to utilize to stay organized and on task with projects and their due dates.
Trello will be a fantastic asset to your team once you learn how to navigate the useful tool. Take the time to learn the software as it allows you to input tasks and projects and their coinciding due dates, as well as assign each task to the right person. You can also tag your coworkers directly in Trello whenever you're working on something or reviewing a project someone else completed.
Slack Communication Platform
Communication is key, and that goes for running a successful business as well. Not only can you utilize emailing and phone calls, but you should also use a communication platform to communicate with your employees, as well as your clients. Consider making Slack the main source of communication for your workforce.
Slack is easy to use, and you can not only chat but also video chat when necessary. Slack also allows you to share your screen and collaborate with your coworkers if needed when on a video call. You can designate specific slack channels for each department or client to make it easy to keep track of every important conversation or even direct message to one individual.
Google Drive
Another great tool for small business owners and their employees is Google Drive. Google Drive doubles as free cloud storage for all of your documents, presentations, spreadsheets, and other files. Google Drive makes it simple for your team to collaborate on documents and projects and keeps it in a safe place.
You won't have to worry about your computer crashing and losing all of your files and documents when you keep everything stored in your drive. There is also the perk of having everything stored in one place regardless of what device you're on, whether you're in the office or remote.
Entrepreneur Scan App
For many small business owners, their business's success will depend on their own knowledge and craft. Therefore, the person behind the business is what impacts the success and development of a company. This is something entrepreneurs should think about before diving headfirst into a new business.
E-Scan is a great resource that helps entrepreneurs gain access to more information on entrepreneurship and utilize software to help their business be the best it can be. In addition, there is even a marketing tool for coaches of entrepreneurs to attract and support potential customers. Click here to test-drive our app.
Time Management Tools
Entrepreneurs need a system for delivering their promises to their valued customers. Many small business owners are focused on selling their products and services. They should, of course. However, once the sale is sealed, the real challenge begins. How to ensure their customers get what they ordered, on time, in the manner they expect.
Moreover, how to surprise their customers by giving them something they didn't expect yet highly appreciate. It means business owners should deploy a managerial thinking style. If not, and most firm owners are more likely to have a pioneer and salesperson thinking style, they need to create a system. A process of producing, distributing, and servicing their products and services. 
free business tools for startups
1. Trello for Project Management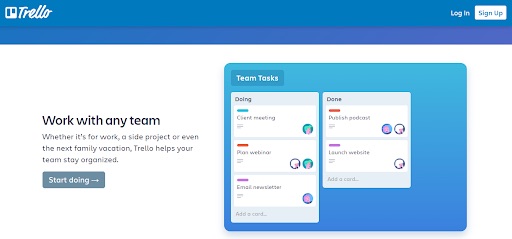 Team communication, collaboration, and management are the three magic pillars holding every successful startup you see today. With Trello, you get all these things and even more.
Trello is a free, flexible, simple, and easy-to-use project management software. This web-based software offers you a visual representation of all your tasks and how to effectively manage them with your team.
As a result, every member of your team knows what others are up to, and how far they've come. This ensures everyone is on the same page, which in turn removes miscommunication from the team.
Kanban boards are a popular choice for project management because of their streamlined and visual design. You can, however, mix and match them with online Gantt charts for a more comprehensive project overview. Find out how in our article on mixing Kanban boards with Gantt charts for better project management.
2. Zoom for Video Conferencing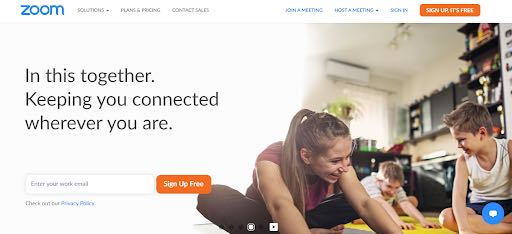 Gone are the days where you can't have a good business network without being there in person to either create it or manage it.
Video calls and conferencing have bridged the gap with networking in such a way where you can actively meet, and engage with your customers just as if you're there in person.
There are a lot of web-based applications out there that can help you with your video calls, but none like Zoom.
Zoom is the number one service of choice for video conferencing and currently has over 300 million+ users all around the world, with an A+ rating on trusted websites like Trust Radius, G2, and Gartner.
As a startup, Zoom helps you connect better with your audience as it is built to support businesses of all kinds —including yours.
The free plan on Zoom allows you to host up to 100 participants at a time, plus you get unlimited one-on-one meetings which are quite okay for a new business.
3. Hootsuite for Social Media Management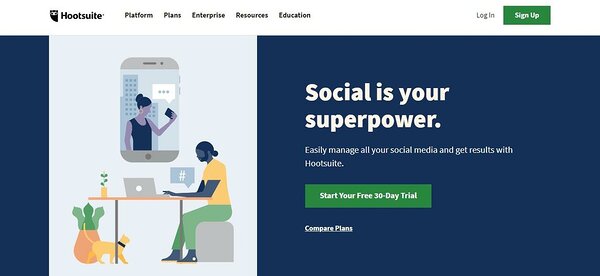 As a new business, it's okay to want to dream big, stay up-to-date, and want to get up on everyone's social feed as soon as you launch.
But perhaps you think it'll be costly, stressful, and difficult to manage.
Well, I'm here to tell you it's not.
With just a simple dashboard, friendly interface, plus an easy onboarding process, you're good and ready to start managing your social media with Hootsuite.
And yeah, it's free!
Hootsuite is a social media management tool that allows you to manage multiple social media profiles across different networks of choice. You also get to schedule your posts, track engagements, and keep track of useful analytics that contribute to your business' growth.
The free version of Hootsuite allows only a single user and social media accounts. That's more than enough to get you started on Facebook, Twitter, and Linkedin or perhaps Instagram — pick your favorite three.
Read on: See a few more tips on how to boost your content marketing team's productivity. 
4. Calendly for Schedule Management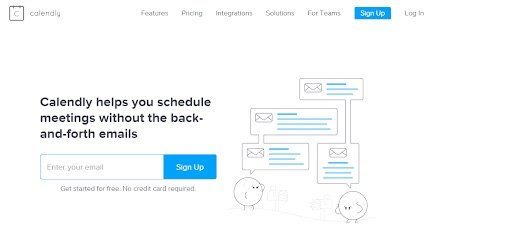 Nothing kills a business faster than missed, or late appointments with prospects.
It doesn't matter if it's scheduling work shifts, events, conference calls, or meetings, without the proper management, it all falls apart.
And yeah, it's never easy keeping track of everything especially if you don't have an assistant to help you out.
This is where Calendly comes in to streamline the whole process while taking the load off your back so you can use your time for something better.
Calendly is a free, and easy-to-use, online appointment scheduling software. It pretty much takes care of scheduling your appointments, events, and meetings based on your availability.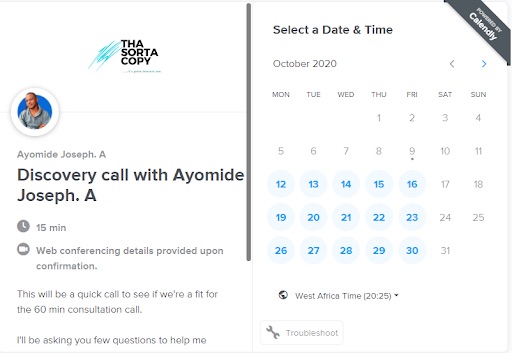 It doesn't matter if the person booking time with you doesn't use Calendly, you're still good to go.
Calendly also comes with simple integration to your favorite apps such as Zoom, Gmail, Salesforce, Hubspot, Stripe, intercom, PayPal, Zapier, and so much more.
Many of us are dependent upon our GCals and Outlook Calendars to remember all our appointments and plans. If you find it hard to tear yourself away from your online calendars, you can instead try integrating it with your other startup tools.
Read on to see to how to sync Outlook and Google with Ganttic's resource planner. Or find out how to tun your Google Calendar into a Gantt chart. 
5. Mailchimp for Email Marketing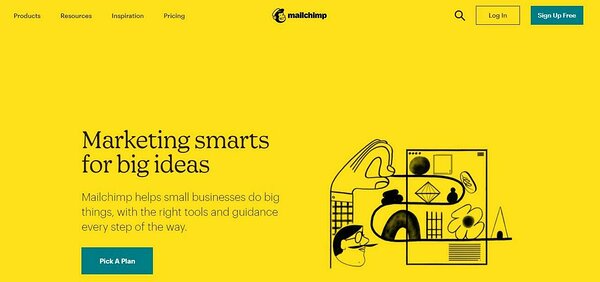 New business? new to the email marketing game? Mailchimp's got you covered.
One of the big questions on the lips of most startups is "how do we keep our businesses in the minds of our customers/audience?".
With over 100+ answers to the question, email marketing is in the top 3 —and no better way to do email marketing than with Mailchimp.
Mailchimp comes packed as an all-in-one email marketing platform for every business you may find yourself in.
With the free version allowing you to send 12,000 emails to 2,000 subscribers, you've got yourself and your brand a good newsletter to keep your audience glued.
Some of its best features include beautiful templates, easy personalization, advanced analytics, retargeting, built-in photo editing, and so much more.
Conclusion
Let us know your thoughts in the comment section below.
Check out other publications to gain access to more digital resources if you are just starting out with Flux Resource.
Also contact us today to optimize your business(s)/Brand(s) for Search Engines