If you're looking for the best web conferencing software, look no further. We've got everything you need to know about web conferencing software, from the best free services to tips on how to make your meetings more effective.
Whether you're running a team of remote workers or just trying to promote collaboration in your office, web conferencing software can help you and your team work better together.
We'll go over everything from what web conferencing software is to how it can help your business, as well as offering a few recommendations to get you started on the right foot.
Best Web Conferencing Software
Zoom
Zoom is a heavy hitter in the video conferencing world because of the many options included in every plan. The platform also boasts flawless video, crystal clear audio and instant sharing capabilities that make it our favorite option for video conferencing. Many people who use Zoom often switch from other conference call software because of frustrations they experience using other available platforms.
Zoom is the ideal web meeting software for users who want to simply and effectively connect with customers and clients remotely. It also has Chrome and Linux OS support for increased flexibility and secure socket layer (SSL) encryption to guarantee secure communications.
All Zoom plans include: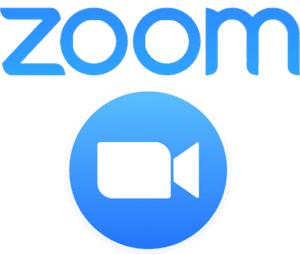 Screen sharing from desktops, tablets or mobile devices
Whiteboarding
HD video and voice
Unlimited number of meetings per month
Secure Socket Layer (SSL) encryption
Chat and messaging (private and group)
Scheduling with Chrome extensions
Meeting record option
Ability to join a meeting by telephone
Instant or scheduled meetings
Online support
Breakout rooms

Breakout capabilities let you divide your meetings into as many as 50 separate sessions!
There's also a free version of Zoom, but the features and capabilities are limited. Conferences that have many participants cannot go beyond 40 minutes. For advanced features like user management, interoperability, custom meeting IDs for individual participants, phone support and managed domains, you must subscribe to one of its premium plans. Fortunately, the paid plans are typically less expensive than comparable plans with other providers.
Participants
The number of participants allowed per meeting will vary based on the plan you select. You have the option to add on more participants with every plan except the free version.
Zoom Webinars & Events
Does your company conduct webinars or live demos? Zoom Webinars and Events let you engage with an unlimited audience in live, virtual events. In Zoom Rooms, wired and wireless content sharing is available, as well as the option to remotely control and monitor meetings from one centralized interface. You can also implement digital signage and scheduling displays to help enhance office communication and make booking meetings easy!
Microsoft Teams
Microsoft Teams is designed for seamless efficiency and collaboration. It integrates with Office applications like Word and SharePoint, and its design and infrastructure make it exceptionally interactive. The company has also made it possible to integrate Skype for Business into Microsoft Teams.
This program was designed as a response to the growing number of collaboration tools, like Slack, that have dominated the market in the last few years. Microsoft Teams is a catch-all chat tool for the workplace, but its video conferencing option is just as compelling and powerful. Users can launch video conferences directly from their chats.
All Microsoft Teams plans include:
Web versions of Word, Excel and PowerPoint
File storage and sharing
Ability to host up to 300 users at a time
24/7 phone and web support
One of the newest features included in Microsoft Teams allows users to invite guests that are not part of their enterprise's Azure Active Directory. In addition, the mobile version of Microsoft Teams supports voicemail on Android and iOS.
GoToMeeting
Even though GoToMeeting no longer dominates the video conferencing space, it remains a highly polished remote meeting software with a long list of features that would satisfy the needs of most business environments.
This user-friendly software has a few important advantages over its competitors, including its polling and "raise a hand" features. Furthermore, GoToMeeting allows unlimited video meetings and secures these meetings with end-to-end encryption.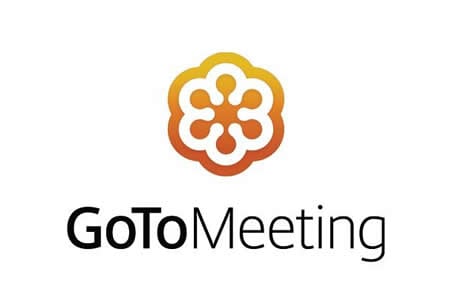 All GoToMeeting plans include:
24/7 customer care
HD video
Unlimited meetings
Screen sharing from desktops, tablets or mobile devices
Messaging
Web audio – no phone required
Security
With a 14-day free trial, you can see the ease and convenience of the features first-hand.
Participants
GoToMeeting allows 10 to 250 participants, depending on the type of plan you get. However, the free version allows a maximum of three participants vs. up to 100 on other platforms.
Google Meet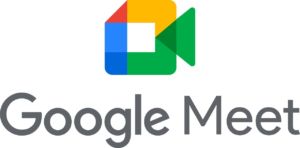 Google Meet, formerly Google Hangouts, is an integrated part of Google's G Suite productivity software. Customers can integrate Google Meet with the full range of Google products, including Gmail and Google Calendar. With Google Calendar, you can automatically create a Google Meet link and call-in number.
Meet automatically detects and displays the speaker's video feed but gallery view is also available. Google has improved sound and video quality and noise reduction within the platform to stay competitive in the market. Anyone with a free Google Account can host a meeting for up to 60 minutes. Businesses, schools and other organizations can take advantage of paid premium features, including live streaming to up to 100,000 viewers within a domain.
All Google Meet plans include:
Easy-to-join one-click meetings (no download necessary)
Screenshare capabilities for specific documents, windows or the whole screen
Ability to join from mobile, tablet or desktop
Waiting rooms
Virtual whiteboarding for collaboration
Participants
Anyone with a free account can host up to 100 participants and users. A paid account can host up to 250 per meeting.
ezTalks Meetings
Perhaps the biggest selling points of ezTalks Meetings are its continuous technological advancements and its developers' unwavering commitment to introducing cutting-edge features and state-of-the-art video meeting protocols.
This solution is compatible with Android and iOS devices and has a relatively straightforward user interface, even for first-time users. ezTalks Meetings is a solid web application for video conferencing in healthcare, community and education. However, with less distribution and adoption as Zoom, you may find less partners familiar with the tool.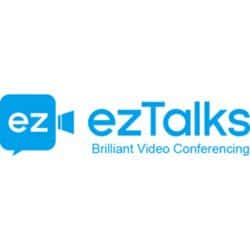 All ezTalks Meetings plans include:
Unlimited number of meetings
Instant or scheduled meetings
Join by telephone call-in
HD video and audio
Private and group chat
Interactive whiteboards
Screen sharing with co-annotation
In the free version, it's possible to accommodate as many as 100 people in a single meeting for up to 40 minutes, and host an unlimited number of HD video conferencing recordings on this platform.
StarLeaf
StarLeaf is outfitted with its own API, which makes it possible to customize its conferencing. The company provides an extensive range of upgrades and integrations including Slack and Skype for Business, and it comes with a complimentary app for Android, iOS and Windows users.
StarLeaf's unique architecture allows you to deliver business-wide connectivity, avoiding the limitations associated with virtual meeting room solutions. The platform is an incredible alternative for those who don't want to spend on costly on premise video infrastructure.
All StarLeaf plans include:
Global audio dial-in telephone numbers
Full interoperability with Skype for Business
Unlimited guest invitations
Calendar integrations with Outlook and Google
StarLeaf is UK-based, but has a rapidly growing international client base in Europe, New Zealand, America and Australia. The company has plans to invest in APAC and expand worldwide.
Cisco Webex
Cisco Webex is an excellent video collaboration software for online training, webinars and remote support. In particular, it's excellent for businesses that have legitimate security concerns. This teleconference software features Transport Layer Security (TLS), third-party accreditations, encryption, firewall compatibility, single sign-on and secure scheduling options.
Cisco Webex includes seamless integration with Outlook and the ability to use it across different platforms including Mac, Windows and iPads. What's more, Cisco Webex is part of an ecosystem of interoperable solutions for working remotely. It allows you to add specialized functionalities for training, remote technical support or webinars.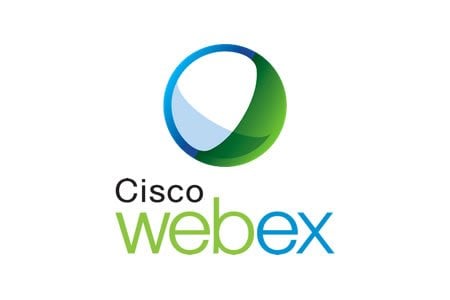 All Cisco Webex plans include:
Screen sharing
HD video
Unlimited meetings
Cloud recording and storage (limits vary by plan)
Business-hours phone support for lower level plans and 24/7 support for pricier plans
Participants
The free video conferencing version of Cisco Webex is limited, only allowing two participants in meetings. For paid plans, Webex allows between 50 and 1,000 participants.
best virtual meeting platforms for large groups
Tool
Price
Pros
Cons
Size
Quality
trScore (Out of Ten)
Zoom
Free
+Easy call scheduling
+Call recording functionality
-Application required
-Limited Meeting time on free plan
Best for large groups
Usually high video quality
8.6
GoToMeeting
Free
+Integrations with email platforms
+Simple on screen controls for presenters
-Recordings aren't stored indefinitely
-Steep learning curve
Free for small groups, premium can handle large groups
Usually high quality, can worsen with worse bandwidth
7.8
Skype
Free
+User Friendly interface
+High Quality Mobile apps
-Limited integrations outside of Microsoft apps
-Participants need accounts
Usable for Groups of all sizes
High Quality audio, Video can be hit or miss
7.8
Lifesize Video
Conferencing
$$$$
+High Quality hardware
+Easy account management
-Limited customization options
-Limited available integrations
Best for large groups
High Quality Audio and Video
7.8
BlueJeans
$$
+Easy to add participants to meetings
+Straightforward meeting scheduling
-Limited Mac support
-No way to save chat dialog
Best for large groups
High Quality audio and video
8.3
Webex Meetings
$$$
+Browser and app based
+Integrations with calendar apps
-Limited customizability
-Initial setup can be complex
Suitable for groups of all sizes
High Quality audio and video
8.2
Join.me
$
+Easy to share meeting controls
+Simple to use browser extensions
-Browser extensions not useful with multiple users
-Limited screenshare functionality
Suitable for groups of all sizes depending on pricing tier
Video and Audio Quality dips with any connection interruptions
7.9
Conclusion
Let us know your thoughts in the comment section below.
Check out other publications to gain access to more digital resources if you are just starting out with Flux Resource.
Also contact us today to optimize your business(s)/Brand(s) for Search Engines