People who are new to the world of blogging often find themselves struggling to create graphics to accompany their posts. The task can seem complex and time-consuming, but it doesn't have to be. Using the right tools can make the process of creating graphics much easier.
With that in mind, here are the best WordPress plugins for graphics.
Best WordPress Plugin For Graphics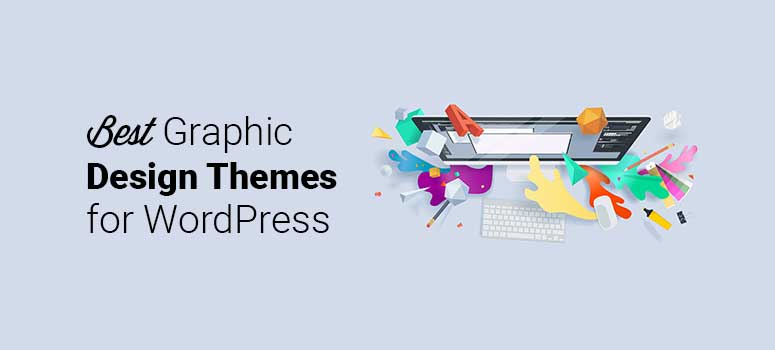 There are a ton of different plugins out there in the WordPress marketplace, and sorting through all of the plugins requires a huge amount of time.
Don't worry. To save you some serious time, we did the digging for you.
Below you'll find nine of the most useful WordPress plugins that can improve your life and workflow as a graphic designer:
1. Modula Image Gallery
WordPress doesn't offer a ton of ways to create stunning image galleries right out of the box.
Modula Image Gallery gives you a way to add image galleries to your website. As a designer, this offers you a unique way to show off your creative portfolio, or help create better image galleries for clients.
This WordPress plugin has a wide range of different styles including, lightbox galleries, custom grids, and masonry-style grids. The custom gallery feature gives you the ability to create a gallery that no one has ever seen before on the web.
Plus, all of the galleries you create will be fully responsive, so they'll look good on any screen size.
The free version of the plugin should be enough for most designers, but there's also a premium version available.
Upgrading will give you access to features like:
Ability to add up to 20 images per gallery
Add videos to your galleries
Add a filter option to your galleries for an improved user experience
Access a library of loading animations, hover, and even more lightbox effects
2. Qubely
The new Gutenberg editor has changed how you build out pages using WordPress. If you're a designer who wants to do most of their website building within the Gutenberg editor, then this is worth checking out.
What Qubely does is add a design toolkit on top of the existing editor, taking away the limitations of the new editor and opening up new possibilities for graphic design within WordPress.
Here are some of the core features that this plugin unlocks:
Predefined content sections
Customizable rows and columns
Video backgrounds
Device-specific responsive controls
Gradient and background colors
Built-in animation effects
Box-shadow effects
Unlimited access to Google Fonts
If you're looking to design a certain type of website, then you can explore their library of starter packs, which are niche-oriented designs focused on specific niches.
3. WPtouch
WPtouch is a complete mobile solution for WordPress sites. The last thing you want is someone to come across your site on a mobile device and not have things load properly.
Even though a lot of websites today are responsive, you can still run into issues with WordPress sites. For example, sometimes they may load correctly on a mobile screen, but they'll end up taking forever to do so.
This WordPress plugin seeks to solve that issue by generating a fast, lightweight, and good looking mobile version of your site.
With this plugin, you have complete control over the design of your mobile WordPress site. Within the plugin itself, you can customize a variety of different design elements, all without having a touch a line of code.
If you're already satisfied with how your site performs on a mobile screen, then you might not need to use this plugin. But, if you've found your site has issues with the appearance or performance across mobile, then it might be worth testing out.
There's also a pro version of the plugin available that is equipped with even more features like:
Enhanced theme selection for blogs, businesses, and WooCommerce
Options to enhance rich advertising
Additional options for font choice
Improved caching options
4. WP Portfolio
If you're a graphic designer who wants to showcase their work in the best light possible, then you'll want to use a WordPress portfolio plugin. There are a ton of different WordPress portfolio plugins to choose from, but one of the best is called WP Portfolio.
This plugin is highly flexible and offers you a ton of different options for displaying your portfolio. Out of the box it's equipped with over 40 different portfolio themes to choose from.
It was built by the team behind the WordPress theme, Astra, which happens to be one of the best selling WordPress themes of all time. The same level of quality is present in this plugin.
Not only is this plugin equipped with very advanced features, but it's also very easy to use. You can have your portfolio up and running in a matter of minutes.
It's equipped with a ton of different layout options and supports image, video, and even website portfolios. If you're using a page builder to customize your graphic design website, then you'll be happy to hear that this plugin integrates seamlessly with the most popular page builder plugins out there.
5. Monarch
Monarch helps to solve a unique problem–how do you add elegant social media buttons to an existing website?
This is one of the best social media plugins available for WordPress. A lot of social media plugins are too cluttered or don't have a design that meshes well with your existing website.
This plugin gives you complete control over the appearance of the social network buttons, something any graphic designer can appreciate, along with the specific networks you'd like to include. There's also a powerful control panel that makes it easy to customize the appearance of your social buttons.
You can also choose from a handful of different locations including:
Floating sidebar buttons
On top of images and videos
Above or below your blog content
Automatic pop-up for fly-in
Whether you're looking to add social media buttons to your WordPress website, or a client site, then this plugin is worth checking out.
6. NextGEN Gallery
NextGEN Gallery is another very popular image gallery plugin. It's been around since 2007 and gets nearly 1.5 million downloads every year!
It's a very powerful plugin but remains very easy to use. There are three different types of galleries you can create, including slideshows, thumbnail, and image browser galleries.
Within each of these gallery types, you'll find a ton of different customization options that you can apply.
Whether you're looking to create an image gallery of your own graphic design work or create a beautiful gallery for a client project, then this WordPress plugin is worth checking out.
Beyond the free version of the plugin, you'll find a variety of premium extensions that give you even more features like:
Additional gallery display options
A professional film gallery
Additional scrolling and animation option
Image commenting and social sharing
Image protection
eCommerce and payment integration for purchasing your designs
7. Duplicator
If you're a graphic designer who also builds WordPress sites for clients, then you know how tedious it can be having to re-build a client's site from scratch every single time.
A lot of designers will start with a stock design that they modify. This includes WordPress installation settings, plugin settings, and more.
The Duplicator plugin will automate and simplify this entire process whenever you need to build a new website for one of your graphic design clients. Once you install this plugin all you have to do is clone an existing site, then you can duplicate this whenever you start a new project.
If you design websites and make use of the site staging area you can easily transfer back and forth between a live site and staging area.
This plugin is a must-have in any web designer's arsenal. Plus, it has over 1 million active installations and a five-star rating.
Designers who want access to even more features can upgrade to the pro version of the plugin, this will give you additional features like:
Ability to schedule regular website backups
Sync with popular cloud storage tools
Migrate an entire multisite WordPress network with a single click
And much more!
8. Easy Testimonials
If you're a graphic designer who's trying to sell your services on your website, then being able to showcase your testimonials is incredibly important. Testimonials act as social proof and are one of the most powerful factors that'll convince someone to buy from you, or hire you.
Some themes have native support for testimonials. But, if your theme doesn't, then the Easy Testimonials plugin will be absolutely necessary. Once you activate this plugin you can add testimonials to any widgetized portion of your site. You can even embed them into your posts and pages.
This WordPress plugin also makes all of your testimonials schema.org compliant, so they'll display properly in the search engines.
There are a variety of professionally designed themes you can choose from to display your testimonials. Surely, you'll be able to find a theme that aligns with the design of your website.
This plugin has additional features like:
Easy testimonial management to ensure you're displaying the best testimonials at all times
Random testimonial displaying across your site
Integrating images with your testimonials
Adding a star rating to your testimonials
And much more
The free version should be enough for most designers, but if you want to take the display of your testimonials to the next level you can upgrade to the pro version of the plugin.
This will give you access to even more features like:
A huge selection of fonts from the Google Fonts library
Over 100 different pre-existing themes to choose from
A front-end form to collect testimonials directly from your site
A testimonial carousel and slideshow
plugins to make wordpress look better
1.Social Warfare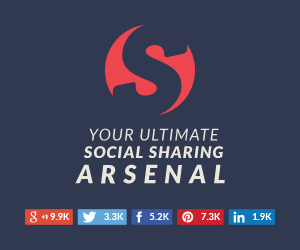 People have been talking a lot about this plugin and for good reason. This plugin provides buttons for social sharing, but really it does more than just that. There are many plugins out there for social media sharing, but this is a favorite. See this 9.5/10 Social Warfare review for proof.
The buttons look accurate and attractive and are extremely customizable. They show how many times content has been shared and can display popular posts by number of shares. This plugin has a lot of great features that can increase your site's social media presence, as well as make it look great.
2.Chronosly Event Calendar

This is a new plugin that's great for businesses that have events. The Chronosly Event Calendar allows you to make beautiful event lists for your site.
Clicking on an event gives visitors information about where the event is, the time, pictures, and a description. You can view events in a calendar format or in sequence. There are a lot of ways users can customize the events.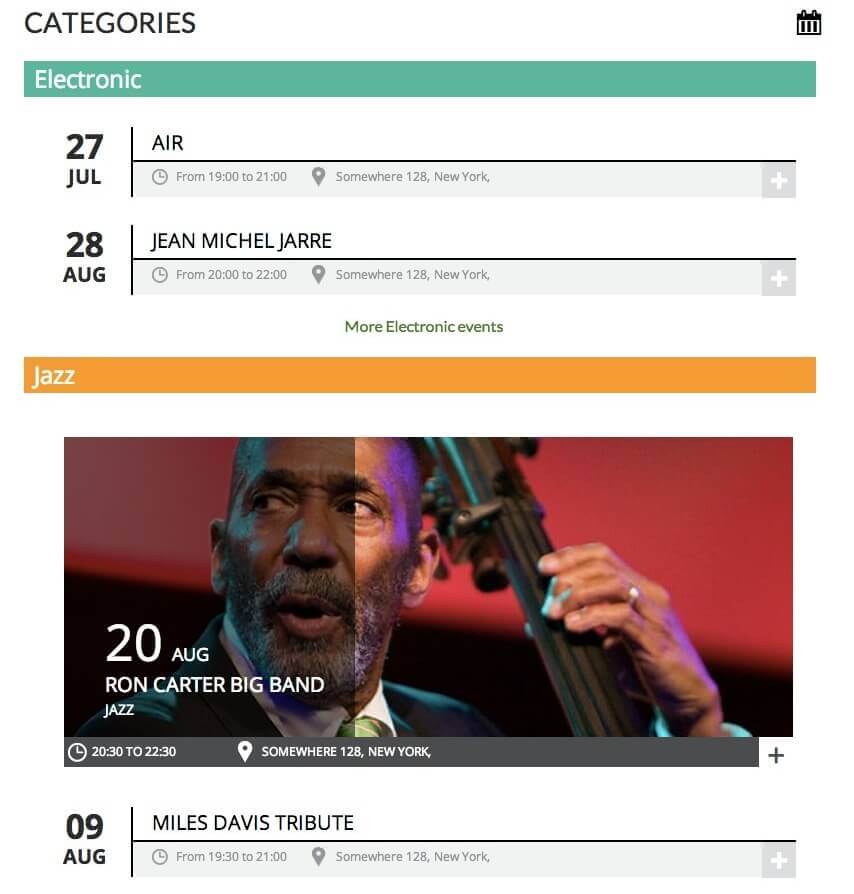 With the pro version, users can add information about event organizers and places and use a drag and drop editor. This events calendar can give your website a sleek, simple look.
3.SVS Pricing Tables

Does your website center around a business that could benefit from a sophisticated pricing table? This plugin is easy to use, as tables can be made my dragging and dropping. This makes it great for beginners.
Publish your pricing tables anywhere on your site with shortcodes. You can even customize the size and color of the tables.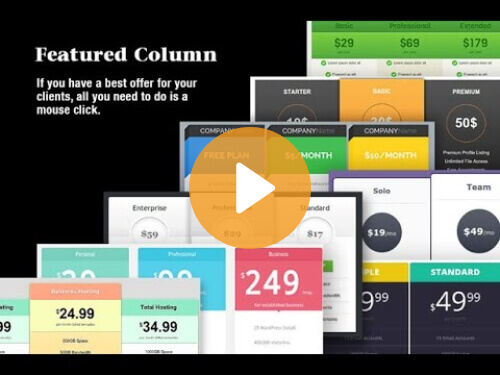 4.Video Grid

This plugin lets you make a sleek video grid for your sight, complete with responsive lightbox viewing so visitors never have to leave your site. Even with the free version, you can add unlimited videos to a grid. You can even edit videos within the plugin.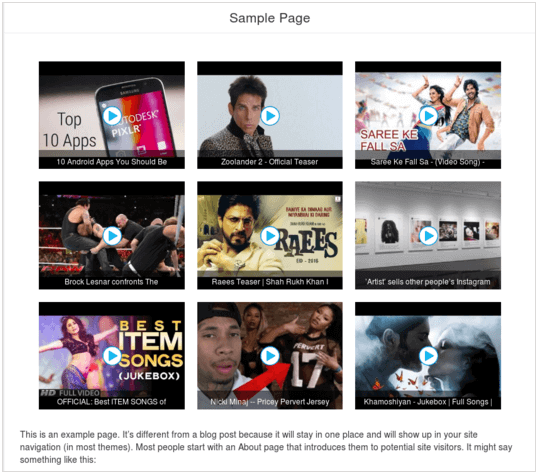 With the pro version, you can add multiple video grids with unlimited videos, add descriptions, use several video types, and customize the video thumbnail. Overall, this plugin offers a lot of cool features so you can add a beautiful video grid to your site.
5.Career portfolio

Have you been looking for a way to make a sleek portfolio on your site? Check out this new plugin. Display your work, clients, and team in an elegant way.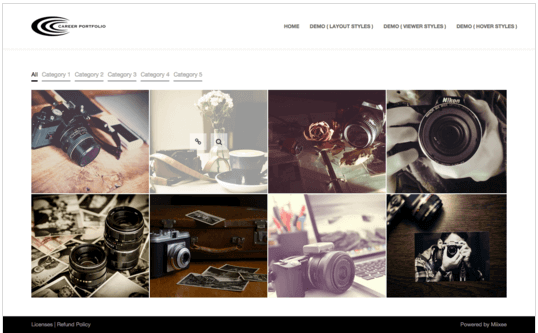 While the free version offers only one layout style, the premium version offers several, letting you customize the look even more. Both have responsive design, an intuitive composer, and are user-friendly. In addition, customers rave about the developer's customer support.
Conclusion
Let us know your thoughts in the comment section below.
Check out other publications to gain access to more digital resources if you are just starting out with Flux Resource.
Also contact us today to optimize your business(s)/Brand(s) for Search Engines