Mobile SEO tools are useful for anyone who wants to optimize their website for mobile search. These tools can help you analyze your site, find issues with your code, and fix them.
The tools we've collected here are designed for helping you improve your site's performance on mobile devices. You can use these tools to test your site in real-time and see how it performs across different devices and browsers. You can also use them to optimize your site's content so that it displays well on mobile devices.
These free tools will help you optimize your site for all types of mobile devices. They'll even let you see what Google thinks about the content on your pages!
mobile seo tools
1 – OUR MOBILE PLANET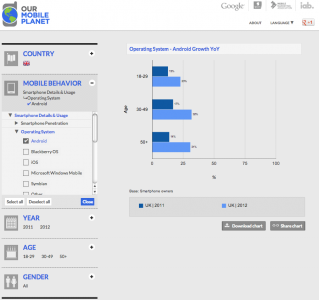 This tool allows you to view data about mobile users that Google has gathered. Select your key demographic and other potential customers, and view key differences between 2011 and 2012. This data can form part of your research for your clients. Especially if management buy-in is needed to confirm budgets on a mobile site implementation. This data could also be used in blog posts or infographics.
Need more data? Then download the full dataset.
2. MOBILE METER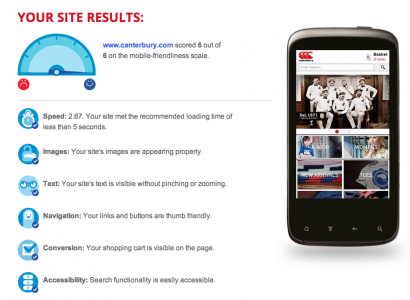 There are many tools out there for testing your site, and Google's mobile meter gives an overview of how your site looks and performs on a mobile. The mobile meter is part of Google's excellent 'Mobilize Your Site' resource, which has lots of other information on developing mobile sites. The mobile site case studies are certainly worth a read.
3. PAGESPEED INSIGHTS

The PageSpeed insight tool can test speed from both a desktop and mobile perspective. Very useful to see where the easiest performance improvements can be gained in terms of download speed. As site speed is considered part of Google's algorithm, fixing issues could result in a real impact on mobile search positions.
4. GOOGLE ADWORDS KEYWORD TOOL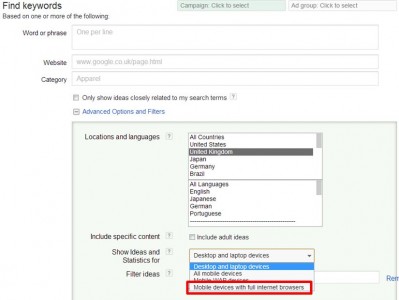 The Google keyword tool gives a guideline on the monthly volume in searches. As well as looking at desktop searches, the tool can also show data for searches on mobile devices.
Simply select 'advanced options' > 'show ideas and statistics for' > and select 'mobile'.
Local search trends can be added to see seasonal fluctuations or if keyword searches are increasing in volume. Select columns and 'local search trends'. This will show a simple bar graph, but if you download the data it will give some figures over time.
It is worth checking your target keywords and investigating potential local search term variations. Monitor accuracy of this data by comparing it against your visits from search terms in high positions.
5. GOOGLE WEBMASTER TOOLS

Webmaster tools has several useful features if you are investigating your mobile site. If you have mobile specific content, then test to see if different mobile GoogleBots can fetch your pages ok. This is useful for checking your mobile site setup and investigating any performance issues or poor search results.
Additionally, if you redirect mobile users to specific mobile versions of your URLs, then Mobile Sitemaps can be added in Google Webmaster Tools. Check the Mobile Sitemap Specification for more information.
6. GOOGLE SITES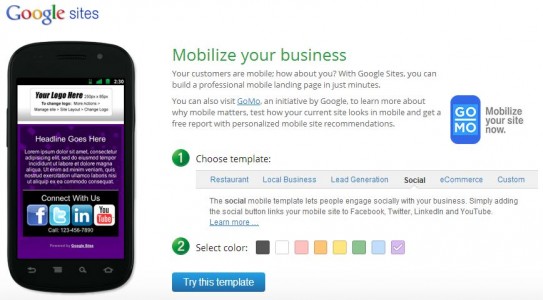 Not got the time or budget to build your own mobile solution? You can quite quickly build a mobile landing page using Google Sites. This could be useful to build a test or mock up and see how it performs. They have different templates for several types of landing pages.
7. GOOGLE MOBILE ADS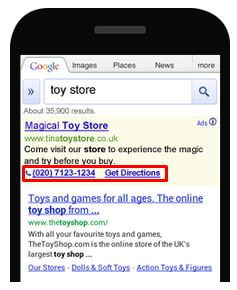 Although not strictly part of organic search, it is worthwhile knowing about some paid search tricks which can also help clients give their mobile campaigns a push.
With a multitude of segmentation options between tablet and mobile phones, you will be missing out on extracting the maximum amount of ROI for your marketing spend if you do not use AdWords. Getting the most from Ads is a whole series of blog posts in themselves but there is a whole host of options Google have developed for mobile devices.
Here are some of the potential methods to look at that can drive traffic to your mobile landing pages using mobile ads:
Phone numbers in ads using 'click-to-call',
click-to-download
Mobile Ad Sitelinks
Seller Ratings
Location Extensions (Multiple Addresses too!)
Location Targeting
View the superb Mobile Ads Blog for the latest updates, case studies and examples.
8. GOOGLE ANALYTICS
I am sure everyone knows about using Google Analytics and is the most obvious free tool for mobile SEO analysis. At a basic level, understanding Google Analytics will help you to find out how mobile traffic is performing relative to desktop.
You can easily find out which mobile devices are working well, and which may be candidates for optimisation. Is some content getting a lot of mobile traffic but performing relatively badly? Can a page be optimised to generate more phone call leads? Which content drives more local mobile users? It is even possible to hook Analytics up to track downloads of mobile apps.
Although Google also has a set of standard reports just for mobile, it is worth spending some time setting up advanced segments and custom reports so you can see the exact data you need.
I hope that gives you a good overview of Google's extensive list of free tools that can help with improving your mobile site performance. If you know of more, then please leave a comment and I will try to include it here!Tags: Google+, Mobile SEO
top 5 seo tools
According to our analysis, these are the top 5 SEO tools in the 2021 market. For all SEO tools we have included a scenario where they could be beneficial to you. It is important to clarify that they are not ranked and arranged in a particular order.
1. Spyfu
Spyfu is a search analysis tool that offers SEO research, PPC research, keyword research, SERP checker, and domain overviews. One of the most loved features is Spyfu Kombat. In the blog Kombat Overview (Shared Keywords) by Sidra Condron, Kombat is described as "easy to start and nearly fool-proof to understand".
According to Spyfu's website, PC Mag has awarded Spyfu with the "editors' choice" badge and has also been categorized by G2crowd as part of the "Top 50 Products for Marketing 2020".
By adding this tool into your kit, you will be able to search any domain and find out everyplace the domain shows up on Google. As listed on Spyfu's website, by doing so you will be able to see "every keyword they've bought on Adwords, every organic rank, and every ad variation in the last 14 years." Furthermore, you will be able to learn how to connect with these domains, find online and traditional leads methods such as social media, email, phone, and address.
How to best use Spyfu
Spyfu Kombat can be especially handy when doing keyword research. For example, you have a client who would like to find out what keywords their competitors are ranking for to generate keyword ideas for new content. Moreover, your client has a PPC campaign already running and is wondering if there is room for improvement.
When utilizing Spyfu Kombat, all you need is to do is to input your client's domain and compare it against their competitor's domain. By doing this, you will be able to find out what keywords your client is not ranking for that their competitors are in both organic and paid searches. After obtaining this information, your client can generate new content that will target those better performing keywords.
In terms of the PPC campaign that they are looking for optimizations, Spyfu Kombat can help you determine wasteful keywords to drop and update them with new ones that will outperform the previous keywords. In short, you'll become the best digital marketer spy in the industry.
Spyfu Pricing
*This image was taken in October 2020. We recommend checking Spyfu's pricing page for the most updated information. According to this page, if you decide this tool isn't for you, there is a 30-day money-back guarantee.
2. SEMRush
SEMRush is an all-inclusive suite that will help optimize your marketing workflow. It covers SEO, advertising, social media, content, competitive research, and reporting.
According to SEMRush's website, "SEMrush is recognized as the best SEO suite according to US Search Awards 2019, MENA Search Awards 2019, and SEMY Awards 2019. It is also the best digital tool, according to Interactive Marketing Awards 2019."
Some of their 6,000,000 users are eBay, Philips, HP, Quora, and many others. Quite an impressive list. It is fair to say that SEMRush is one of the most popular and purchased tools in the industry.
How to best use SEMRush
When clients ask you to generate a backlink audit, SEMRush is your best option. With this tool, you can generate a comprehensive backlink report from your client's competitors and let you compare your client's backlinks to up to 5 domains. Moreover, it can help you discover backlink opportunities and clean your client's link profile.
If you would like to learn more about the benefits of link building, make sure to read our blog "Research Tips to Gain SEO Friendly Links" by DeltaV Digital Partner, Keith Vera.
SEMRush Pricing
*This image was taken in October 2020. We recommend checking the SEMRush pricing page for the most updated information. According to this page, there is a 7-day free trial.
3. MOZ Pro
According to MOZ Pro's website, Moz Pro is considered "the proven, all-in-one SEO toolset" that will provide you with SEO solutions for every need that will help you achieve success. A shortened list of Moz Pro's features are site audits, rank tracking audits, site crawls, backlink analysis, keyword research, and more. Upon signing up to MOZ Pro, every plan includes a full access to MozBar(SEO toolbar for Chrome), track keywords on multiple search engines, SEO insights, one-on-one walkthrough, and 24-hour online support.
Some of the companies that have successfully used Moz Pro are Otter, Razorfish, Zillow, and many more. Jason Nurmi, the marketing manager at Zillow mentions in Moz Pro's website that this tool has given his team the necessary data to justify projects and strategies. Moreover, it has helped them track the ROI of their efforts.
How to best use MOZ Pro
When assigned to fix your client's common technical SEO issues give MOZ Pro a chance. When using MOZ Pro to create a site crawl and audit, it will help you find those technical SEO issues and also show you how to fix them.
For example, MOZ Pro will monitor broken redirects and missing title tags. Lastly, it will also assist you by prioritizing the issues to make sure you tackle those who need your immediate assistance.
Moz Pro's Pricing
*This image was taken in October 2020. We recommend checking the MOZ Pro for the most updated information. According to this page, there is a free 30-day trial.
4. Ahrefs
As described in the Ahrefs website, this tool is an "all-in-one SEO toolset" where you can optimize your website, analyze your competitors, study your customers' searches, analyze your industry's top-performing content, and track your ranking progress. Something important to mention is that Ahrefs offers free learning material that anyone can access without spending the $7.00 on trial. Upon making your decision whether Ahrefs is the right tool for you, you can sign up for the 7-day trial.
How to best use Ahrefs
Let's say you are prepping for your company's new blog, but have no clue on what to write about that will perform. With Ahref's content explorer, you can discover the best content that exists in your industry by pulling competitive content research that will help you determine which content your blog should be about that will outperform your competitors' content.
As shown in the image from Ahref's website, all you need to do is type your general idea on the tool's search bar and it will show you a list of pages that have content around your general idea. In addition to finding low competition topics and link building prospects.
Ahref's Pricing
*This image was taken in October 2020. We recommend checking the Ahrefs pricing page for the most updated information. According to to his page, there is a 7-day trial for $7.00
5. Google Keyword Planner
The Google Keyword Planner tool is a great resource for building a robust and strong keyword list that will substantially set your PPC campaign off to a good start. In overall terms, we can all agree that the Google Ads suite is the leading tool in PPC and SEO, but for the purpose of this blog, we chose to focus on Google Keyword Planner. According to the Google Keyword Planner's website, "by using the Google Ads Keyword Tool, you can search for keyword and ad group ideas, see how a list of keywords might perform, and even combine keyword lists to create new ones."
You will have four options to choose when using this tool. You could search for new keywords by typing a phrase, website, or category to generate new ideas. You could also combine two separate lists that you input to create new keyword combinations. Additionally, it can show you the historical trending and search volume data of keywords. Lastly, it can provide you with a click and cost performance forecast by giving you performance projections for your keywords' lists based on bids average and your budget.
If you'd like to learn more about utilizing Google Keyword Planner, we invite you to check out "How to Use Google Keyword Planner in 2020" by Brian Dean.
How to best use Google Keyword Planner:
As you are setting up a new PPC campaign in Google Ads for a client that has never run one in the past, you will find this tool beneficial. Like mentioned earlier, to start your keyword inspiration, input your client's website address into the tool, and it will provide you with a keyword list. On the results, you will be able to custom filter or organize your keywords by different parameters, such as average searches or competition. On top of that, you can add a term that you think could be a potential keyword, and it will also provide you with stats for that specific term.
Another way to use this tool is shown in the image below taken from Google Ads Help. Instead of utilizing your client's domain, you could also type a general idea. As shown below, in this case the word used was "boots". In the results we can see the list of keywords this tool generated including the average number of searches for each keyword and competition level.
Google Keyword Planner Pricing
Google Keyword Planner is a free tool that you can access by creating a Google Ads account.
If you would like to learn more about Google prices, we invite you to read "The 10 Hidden Costs of Google Ads" by DeltaV Digital Sr. Digital Strategist, Carter Poore.
Feeling confident with our top 5 SEO tool list?
Overall, all of these tools are very similar in terms of what they can offer to you. Although not completely alike, we can see there is a general offer of an "all-in-one" SEO tool with individual offerings. From Spyfu "spying" on your client's competitor's website to Google Keyword Planner, giving you keyword inspiration, we can all agree that all these tools are phenomenal aids.
Conclusion
Let us know your thoughts in the comment section below.
Check out other publications to gain access to more digital resources if you are just starting out with Flux Resource.
Also contact us today to optimize your business(s)/Brand(s) for Search Engines