Online Business Tools To Use
If you're looking to start a business online, you've come to the right place. We've compiled a list of some of the best online business tools that can help you manage your online presence and grow your business.
We've included a few tips on how to use each tool and what they're good for.
Online Business Tools To Use
#1 Acquire – Customer Support
Acquire is a conversational customer support platform that helps businesses bring all of their digital interaction channels into one single dashboard. Customer profiles put web browsing, purchase, and conversation history, plus other important details, right at your fingertips so you can resolve issues quickly and efficiently.
Acquire also provides self-service tools that free your team up to focus on the more complex real-time customer conversations.
Acquire features:
Conversational AI chatbots
Real-time live chat
Video chat with customers
Secure two-way cobrowsing
Self-service knowledge base
Collaborative shared inbox for support teams
This software suite makes it easy to create high-touch, personalized experiences customers love while also streamlining workflows for your service team. All of these tools connect seamlessly together to create a single, unified view of the customer.
How much does Acquire cost?
Acquire's pricing is based on team sizes, usage, agent seats, and more.
#2 ClickUp – Work Productivity
ClickUp is an all-in-one productivity platform that offers a range of powerful features to help scale your growing business. It is a completely customizable work management solution designed for teams of all sizes and across different industries.
Their platform offers 15+ interactive views to visualize your project timelines. Dashboards bring all of your work together in a high-level overview, enabling you to track progress from any area in your Workspace and use resources effectively. Take advantage of ClickUp's Docs (similar to Google Docs) to collaborate with team members on ideas, bugs, notes, and more.
Choose from over 50 widget variations to instantly pull data for any activity to gather, display, or share, and embed other apps to your Dashboards with a simple link or code.
ClickUp features:
Plan, track and manage tasks
Real-time team chat
Create and organize goals
Gantt, calendar, board, mind map views
Collaborative online whiteboards
Customizable dashboards
24/7, highly-rated client support
ClickUp's unique organizational hierarchy allows you to easily break down any project into manageable tasks, while subtasks and nested checklists allow you to track anything from multi-step workflows to simple to-do's.
How much does ClickUp cost?
With the Free Forever Plan, users can add unlimited members, tasks, and get 1,000 MB of storage, and access more advanced features with paid plans starting at $5.
#3 HubSpot – CRM
HubSpot is an inbound marketing, sales, and service software. It contains a suite of business tools plus a free plan CRM software that gives business owners a complete management tool for sales and marketing. They've been deemed one of the top small business tools to get your company up and running with everything you'll need to succeed.
HubSpot CRM features:
Detailed view of contacts and companies
Track calls or email communication
Create custom lists and target accounts
Assign contacts to your team to follow up
Use your contacts in email marketing campaigns
Track contact progress through your sales funnel
Convert contacts into customers
Automatically log sales and marketing interactions
Website builder (CMS Hub)
With a scalable and upgradable platform, HubSpot enables businesses of all sizes to work collaboratively while customizing their approach to sales or marketing.
How much does HubSpot cost?
HubSpot's CRM is one of the best marketing tools out there and is 100% free.
#4 2Checkout – Payment Processing
2Checkout (now Verifone) is an online payment processing platform built around growing your business. By reducing the back-end complications that contemporary digital commerce entails, 2Checkout's monetization platform enables businesses to swiftly grow worldwide and maximize recurring income streams across channels.
2Checkout features:
Global payments
Digital & B2B commerce
Subscription billing
Reporting and analytics
Tax & financial services
Risk management & compliance
Partner sales
Whether you're looking to expand internationally, increase conversion rates, or operate a subscription-based business, 2Checkout can help you navigate the intricacies of global digital commerce. 2Checkout's payment processing platform easily integrates with dozens of top-rated ecommerce shopping carts.
How much does 2Checkout cost?
2Checkout's pricing tiers are based on individual sales when using their platform.
#5 Automate.io – Workflow Automation
Automate.io is a no-code, easy to use drag and drop workflow automation platform. Automate.io was created with a single goal in mind: to deliver the power of workflow automation to non-technical people in order to boost productivity and growth throughout your organization's teams.
Automate.io features:
No code workflow builder
Drag & drop interface
Pre-built automation templates
Multi-step workflows
Advanced controls, logic, and formatting
Shared folders
Rest API connectors
More than 200 application integrations
This online business tool gives small companies the same capability as enterprise organizations at a lower cost, allowing you to automate repetitive operations once and for all.
How much does Automate.io cost?
Automate.io's pricing can fit businesses of all shapes and sizes. The free version allows a single person to perform 300 actions with five bots. But the business version allows more than 100,000 monthly actions, 200 bots, up to 10 team members, all for $159/mo.
#6 Slack – Collaborative Team Chat
Slack is a team collaboration tool that connects people with the relevant information and tools to get tasks completed. Millions of individuals across the world use Slack to connect their teams, integrate their systems, and move their businesses forward, from Fortune 100 firms to small businesses. 
Slack features:
Create custom channels
Real-time messaging and chats
Slack Connect (outside your company)
Voice and video calls
Integrate with more than 2,200 apps
Workflow builder
Sharing files
Slack enables teams to bring all of their business communication into one location to keep everyone on the same page and make decisions faster.
How much does Slack cost?
Pricing for Slack starts off as $6.67 per person, per month (billed yearly) and comes with everything a team needs to communicate remotely. However, for bigger companies that need greater functionality, Slack offers Business+ and Enterprise tiers.
#7 Zoom – Video Meetings
Zoom is a highly-rated video meeting platform that lets users host high quality video and audio meetings for up to a max of 1,000 participants. Zoom allows for rapid adoption by providing meeting capabilities that make it simple to start, join, and collaborate from any device.
Zoom features:
Host video meetings of up to 1,000 attendees
View 49 screens simultaneously
Stream in HD video and audio
Enable filters, polls, hand raising, and emojis
Co-annotations and screen sharing
Recording and transcripts
Zoom syncs with your calendar (Gmail, Outlook, iCal) and provides simplified enterprise level video conferencing from your PC, smartphone, and dedicated Zoom for Home Devices.
How much does Zoom cost?
Zoom comes with a free plan that can host up to 100 participants for up to 40 minutes, but the one-on-one meetings have a 30-hour limit. The higher tiers allow for longer meeting times, branding options, social media streaming, recording transcripts, and increased cloud storage. All options (besides the free plan) enable you to upgrade to 1,000 participants through the "Large Meetings" add-on.
#8 Dropbox – File Manager
Dropbox enables you access to all of your documents in a safe manner. From any device, collaborate with friends, family, and coworkers. Comparable to Google Drive, Dropbox is a standalone business tool that can be downloaded as a desktop software or used on the web.
Dropbox features:
Store and access files from anywhere
Online cloud storage
Create and edit your work directly in Dropbox
Sync files between different devices
Secure file management
Restore folders and files
Easy file sharing
Dropbox hosts all of your files, cloud content, and online shortcuts into one convenient location. It automatically syncs new or updated files to all team members with access.
How much does Dropbox cost?
Dropbox's plans have free trials, but the cheapest plan for individuals starts at $9.99/mo (billed yearly). Business use starts at $16.58/mo for an individual, then scales up to $20/mo per user for larger teams.
#9 Canva – Design Suite
Canva is an online design and publishing platform with the goal of enabling anybody to design anything and publish it anywhere. With thousands of templates, images, and quality content to choose from, Canva covers all of your design needs.
Canva features:
Thousands of professional design templates
High quality images and content
Collaborate with team members
Create, schedule, and publish social media content
Built in comments to work effectively
How much does Canva cost?
Canva's free plan comes with a decent amount of design types, images, and graphics, but is very limited compared to the paid versions. The Pro account (team of five) starts at $119 for the entire year and comes with tons of useful templates, images, and content. For enterprise pricing, contact Canva's sales department.
#10 Clearbit – B2B Data
Clearbit is the marketing data platform that powers the world's fastest-growing B2B businesses. Boost acquisition, conversion, and operations, using real-time intelligence throughout your whole stack. Clearbit provides you with full, up-to-date visitor, contact, and account profiles so you can reach out to the appropriate individuals, make outstanding first impressions, and nurture connections throughout their lifespan.
Clearbit features:
View companies visiting your website
Discover ideal accounts
Notify sales with target accounts
Turn emails or domains into people or company profiles
Retarget qualified accounts on Facebook/Instagram
Personalize campaigns
Create custom lists of company types
Integrate with top CRMs
Improve lead routing, power segmentation, and send information throughout your whole stack by incorporating real-time data into your CRM, MAP, and ABM applications.
How much does Clearbit cost?
For pricing, contact Clearbit's sales team.
essential tools for online business
1. Accounting & Legal
YouNeedABudget.com
Personal budget & finance software for individuals, couples & small businesses.
Track your income, expenses, debt, and more in an attractive & intuitive interface.
The software is $60 after a 34-day trial.
>> Click to Tweet
2. Calendar Management
ScheduleOnce
Free, integrated, online appointment scheduling tool.
Syncs with Google Calendar & you can block off certain times each week as available for meetings.
Premium features start at $5 per month & include multiple calendar options & meeting reminder emails.
>> Click to Tweet
3. Communication & Meetings
Skype
Free voice & video calls.
Now owned by Microsoft, Skype is the leader in VOIP calling. It's a tool I use every day to communicate with team members, contractors, podcast guests, and other entrepreneurs.
Premium features include calling landlines & cell phones — along with screen sharing.
>> Click to Tweet
4. Content Creation (tie)
PicMonkey
Free online image editing tool.
Another one that's new to me. PicMonkey is very easy to use & helps make fun, shareable graphics for blog posts & social media.
You can unlock premium fonts & other features for $33 per year.
Scrivener
Word processor for authors.
Scrivener makes it easy to map, outline, research, compose, and edit your long-form book projects. Because not all writing takes place linearly, traditional word processing programs like Word make it difficult for longer writing projects.
The cost is $40.
>> Click to Tweet
5. Customer Relationship Management
Infusionsoft
Robust CRM software.
Infusionsoft helps businesses automate their marketing processes, manage emails, organize their efforts, and sell online.
Infusionsoft starts at $199 per month.
>> Click to Tweet
6. Ecommerce & Payments (tie)
Gumroad
Shopping cart software for digital products.
Gumroad is checkout software that easily installs on any website. Its look & feel promotes high-converting checkout processes, and the software can automate delivery of digital goods & support pay-what-you-want pricing.
Gumroad is free to set up & charges 5% of each transaction.
Shopify
Build an online store.
Shopify is a leading ecommerce service provider, allowing customers to integrate a shopping experience directly on top of their own website. Shopify helps with inventory management & order & payment processing.
Shopify starts at $29 per month, plus transaction fees.
>> Click to Tweet
7. Education
Google
Leading search engine.
I hesitated to include Google because I take it for granted. The search engine got several votes & for good reason, it's probably the online resource I use more than anything else.
8. Email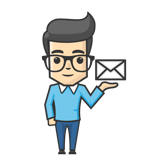 MailGenius
Free email spam testing tool.
MailGenius inspects your emails and finds possible triggers that might get your message sent to the spam folder.
Be sure to run a deliverability test to ensure your email actually reaches your recipient's inbox. Otherwise, it won't be opened.
Rapportive
Shows contact details & social connections in your inbox.
Rapportive is a free Gmail plug-in that replaces your sidebar with relevant details of who you're emailing with. You'll see a picture, their location, their social media links, and even your past email conversations with them.
It's a handy tool that can even be used to guess email addresses for strangers using common email structures (like firstname@companyname.com). If Rapportive shows a name & picture, you know you've got a match.
>> Click to Tweet
9. Entertainment
Spotify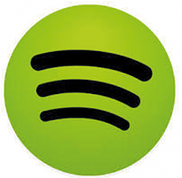 20 million songs on demand.
Spotify is a free streaming music player app for computers, tablets, and smartphones. Listen to the latest hits, your classic favorites, or discover up-and-coming new artists.
>> Click to Tweet
10. File Sharing & Storage
Google Drive / Google Docs
Web-based office software & file sharing.
Google Drive is Google's cloud-based file storage system, and it integrates seamlessly with the file sharing & collaboration tools inside Google Docs. I relied on Google Docs extensively while compiling this book project because it meant my virtual assistant helpers & I could all work on the same file at once.
Drive is free for up to 15 GB of storage.
Conclusion
Let us know your thoughts in the comment section below.
Check out other publications to gain access to more digital resources if you are just starting out with Flux Resource.
Also contact us today to optimize your business(s)/Brand(s) for Search Engines