The best cheap web design software can help you create and publish a professional-looking website in just minutes. We've researched the best options, so you don't have to. With the right platform, even beginners can build and publish websites without having to write any code!
We get it! We've been there. And we have several recommendations for the best cheap web design software that will help your site stand out from the crowd. Let's dive in!
Best Cheap Web Design Software
The following tools will allow you to create low-cost websites. You can use these to create websites for SMEs, businesses, or even personal projects.
One thing to keep in mind: many of the website builders below also feature free plans. The main limitation of those free plans is that they won't let you use a custom domain name, and the site will also show ads. That's why it often is a good idea to opt for cheap rather than free.
WordPress.com
The most popular website platform worldwide is, without a doubt, WordPress. It's estimated that 43% of all websites run on it. This is mainly thanks to the free open-source version, WordPress.org. The downside is that it's not exactly free, as you'll need to host your website somewhere.
That extra cost is why here we talk about WordPress.com, which makes all of this much easier: web hosting, and a custom domain name for the first year, are included, and as you'll see, at a very low price.
Starting at $4/month on the Personal plan. It includes a decent 6GB of web storage and unlimited pages! The only small downside is the footer ad: "Powered by WordPress.com" is displayed. You can customize it, though, so it only says, "WordPress.com" or can also just show the WP logo, which is very small. See an example here (at the very bottom). You'll also have access to around 100 free templates and personal support.
Unfortunately, they don't offer monthly plans, at WordPress.com you always have to pre-pay for at least 12 months. If you want to pay month by month, you should check out Weebly. We have also reviewed WordPress.org, the open-source version further down below.
Prices:
Free plan
Personal: $4 a month
Premium: $8 a month
Business: $25 a month
eCommerce: $45 a month
Additional discounts are available if you pay upfront for the first 2 years.
> Try WordPress.com for free
Webnode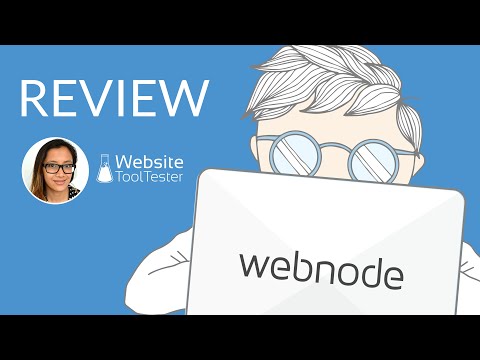 Even though Webnode lacks many of the features that come with other website builders (e.g. ecommerce), you can easily create a multilingual website. It's an easy-to-use solution with modern website designs that are automatically optimized for mobile devices. For more information, check out our Webnode review.
If you are looking for a low-cost solution, both the Limited and Mini plans are quite attractive. Limited still shows the small Webnode footer ad but lets you connect a domain name. Mini doesn't show ads and includes a free domain name for 1 year. It's a great plan for a small personal or professional website.
Prices:
Free plan
Limited: $3.90 a month
Mini: $7.50 a month
Standard: $12.90 a month
Profi: $22.90 a month
Find more details about Webnode's pricing plans here.
> Try Webnode for free
One.com
If you want to create a website on a limited budget, there's no website builder cheaper than One.com. Prices start at $2.49 a month if your website is 5 pages or fewer. However, if you need more than 5 pages, you'll have to pay $7.48 per month, which isn't so cheap. It's good to bear in mind that other solutions offer more comprehensive packages (e.g. Wix or Weebly). The good news is that on top of the website builder, these packages include hosting, so you can integrate WordPress or similar content managers. For more information, see our One.com review.
Prices:
Standard: $2.49 a month (Beginner plan + Standard website builder)
Premium: $7.48 a month (Beginner plan + Premium website builder)
Online Shop: $16.99 a month
Discounts available for the first year.
> Try One.com for free
Weebly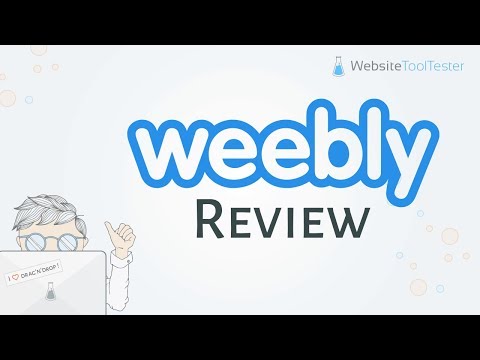 Weebly is also easy to use thanks to its powerful drag and drop editor. It also offers a wide range of high-quality templates that automatically adapt to all devices (e.g. tablets and smartphones). What I love about it is that its blog is very flexible, with super useful features for bloggers like tags, categories, post scheduling, etc. For more information, read our Weebly review.
A bit advantage is that Weebly also offers plans you can pay month by month. For that, they charge a small premium, but at least it's possible – most other website builders don't offer this option.
Prices:
Free plan
Personal: $6 a month
Professional: $12 a month
Performance: $26 a month
> Try Weebly for free
Ucraft
Their designs are pretty cool, they look very modern and a bit different from most competitors'. However, we'd like to see more templates coming in. On top of creating a website or an online store, Ucraft features a landing page builder. A great way to collect email signups and what is best is that you can connect a custom domain name you already own for free, making it one of the best free website builders. If you are planning to create more complex websites, you'll have to upgrade to the Pro Website plan which starts at $10 per month.
Prices:
Free plan
Pro Website: $10 a month
Pro Shop: $21 a month
> Try Ucraft for free
Wix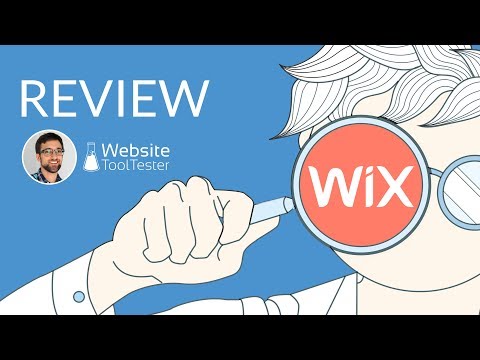 No cheap website builder combines design and ease of use like Wix. Its system is so flexible, you can move the elements around however you like. Plus, it has useful tools for freelancers and businesses that can make your day-to-day easier (e.g. Wix Hotels, Wix Restaurants, or Wix Bookings). Their ecommerce features are also great and offer great value, as Wix charges no additional transaction fees. One disadvantage, however, is that if you want to switch to a wholly new template, you have to start from scratch. Find out more in our Wix review and learn why we consider it the best website builder overall.
Prices:
Free plan
Connect Domain: $5 a month (not available in the US, unfortunately)
Combo: $14 a month
Unlimited: $18 a month
Business Basic: $23 a month
VIP: $39 a month
After Wix changed its premium tiers and raised prices a while back, it's not really a cheap website builder anymore. Especially in the US, where the low-cost Connect Domain plan isn't available. You'll opt for Wix more for its quality and the feature bandwidth rather than its cost. Compared to other providers, Wix has some handy SEO tools included, for example.
> Try Wix for free
Jimdo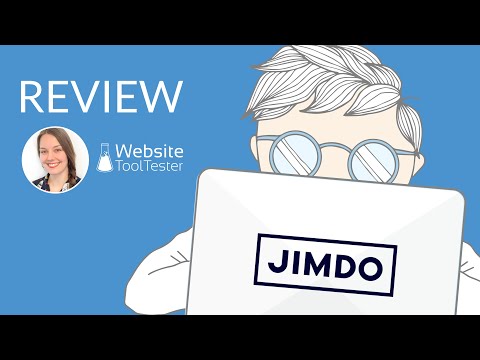 After raising their prices with the launch of Jimdo Dolphin, it is not a really cheap option anymore. Their focus is on ease of use as you'll be guided through the website creation process step-by-step. Considering this it may still end up cheaper than other site builders if their guided creation process will remove the need for a programmer or designer. It's a pity Jimdo doesn't offer monthly payments, as all their plans require prepayment for 12 months.
Prices:
Free plan
Start: $9 a month
Grow: $15 a month
>Try Jimdo for free
TemplateToaster
This New York city-based website builder offers a bit of a different approach. Instead of providing a cloud solution, you can download its software to create your website from your laptop. It could be a good solution if you are looking for an off-line tool.
The templates are modern-looking and it has enough variety of them. A good bonus is that it integrates with several CMSs like WordPress, Joomla or Drupal. You'll be able to access a CSS and JavaScript editor.
Sadly, this tool is only available for Windows users, Mac and Linux users will need a workaround (e.g. use a virtual machine). Another potential downside (for some) is that you'll need to take care of the software updates yourself, and you'll require a hosting provider to host your website.
Prices:
Standard Edition: $49
Professional Edition: $99
Gator

HostGator, a hosting giant, launched their Gator website builder in early 2019. They have an impressive collection of swanky mobile-friendly templates (more than 200). These are categorized by niche, so finding one that fits your needs should be easy. The Gator editor is as flexible as Wix's, and it comes with some pre-built blocks (e.g. 'Meet the team') that may make your site design simpler.
At times, you come across some limitations as it's still a young product. For example, it's not possible to schedule blog posts, and it doesn't have post categories – it only comes with tags. Another clear disadvantage is that there is no free plan or free trial.
Prices:
Starter: $9.22 a month
Premium: $12.29 a month
eCommerce: $19.98 a month
Gator website builder offers large discounts during the first year.
> Try Gator for 45 days free
DreamHost's Website Builder for WordPress
DreamHost is one of my Top 3 favorite hosting providers. They are fast, reliable and their support is friendly – hence why 1.5 million websites are hosted on DreamHost. All of their hosting plans offer a website builder for WordPress (Boldgrid) that makes WordPress.org site creation and management easier.
It comes with over 200 modern-looking templates to choose from. There are several building blocks available, such as text, images, sliders, buttons, videos, maps and forms. Their editor also makes it possible to adapt different styling options (e.g. padding, borders, background images or shadows). It's a solid option to start cheap, if you don't mind using WordPress (a more technical platform).
Prices:
Shared Starter: $6.99 a month (1 website)
Shared Unlimited: $12.99 a month (unlimited websites)
Note: Be aware that if you sign up for 3 years you get even lower prices. For example, the Shared Starter plan is $2.59 a month and the Unlimited $3.95 a month. No free trial.
> More information
Shopify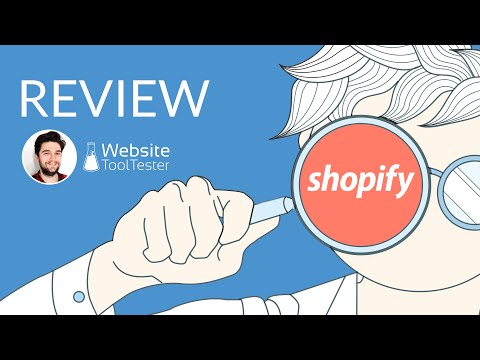 Many of the tools we've mentioned here let you create online stores. But if you are serious about ecommerce and don't want to use complicated platforms like Magento or WooCommerce, Shopify is your best option. It isn't the cheapest online store builder, but it is the sturdiest one. Check out our Shopify review for more info.
Prices:
Basic: $26 a month
Shopify: $71 a month
Advanced: $266 a month
> Try Shopify for free
WordPress.org (the open-source version)
As we saw above, these website builders (like Weebly and Wix) are for creating simple websites. If you're working on something more complicated and want to create your website yourself to save some money, WordPress.org is a great option.
WordPress itself is not a website builder, since it's a bit more complicated and requires technical knowledge. Even though the software is free, you'll have to find a service provider to host your WordPress website. One option is One.com's hosting service. But there are plenty of other cheap WordPress hosting options.
best software for web design
WordPress (Free and Paid)
WordPress.com web design software
Here at websitesetup.org, we recommend people use WordPress to create their websites.
Why?
Through our experience creating hundreds of sites, we've found that WordPress offers the best combination of flexibility, power, and ease-of-use necessary to build and launch content-based websites.
And it seems like the internet agrees with us! Over 35% of all websites run on WordPress. WordPress powers popular blogs, e-commerce stores, communities, and more.
To get started with WordPress, you have two options:
Set up a self-hosted WordPress site (WordPress.org)
Sign up for a free WordPress.com account
If you're just looking to host a small personal site, WordPress.com may be a great choice. However, if you're starting a more complex project a self-hosted WordPress site is probably a better option.
If you are already using WordPress, but looking for help creating a WordPress theme or customizing WordPress pages, we recommend checking out the Genesis Theme Framework and the Elementor Page Builder.
Visit WordPress.com
Further Reading:
How to Create a Website using WordPress (step-by-step)
How to Create a Blog using WordPress (step-by-step)
Bootstrap (Free)
Bootstrap web design software
Originally created by the engineering team at Twitter, Bootstrap is now the world's most popular framework for building responsive, mobile-first websites.
Put simply, Bootstrap is a free library of HTML, CSS, and JavaScript that simplifies the process of coding a website from scratch. Bootstrap offers dozens of features like a grid system, responsive breakpoints, and a large library of components that make coding a website quick and easy.
The component library includes headers, navigation, buttons, forms, alerts, and more. The Bootstrap team has comprehensively documented each feature, complete with examples and suggestions for customization.
To get started with Bootstrap, simply download the latest version of the Bootstrap framework, copy one of the example templates, and start coding.
Visit GetBootstrap.com
Further Reading:
How to Use Bootstrap (step-by-step)
Wix (Free and Paid)
Wix website builder software
Wix is an easy-to-use, affordable alternative to WordPress.
Much like WordPress, Wix can be used to create a variety of different sites, including blogs and stores. Through its drag-and-drop editor, Wix makes it simple to set up and launch your site in just a few minutes.
Wix is a fully-managed subscription service, meaning that the company handles all the details around hosting the site, backing it up, and handling security.
Wix offers a free, ad-sponsored plan that includes hundreds of templates and options to choose from. Paid plans start at $14 per month and include ad removal, increased bandwidth, and additional space for videos.
Visit Wix.com
Further Reading:
How to Use Wix (step-by-step)
Dreamweaver (Free Trial)
Adobe Dreamweaver web design software
Dreamweaver is Adobe's application for coding, editing, and maintaining websites. It lets you edit websites both by coding them manually and through an intuitive visual interface.
Dreamweaver includes many of the features of a traditional, text-based Integrated Development Environment (IDE) like syntax-highlighting, automatic code completion, and the ability to collapse and expand sections of code. You can even use Dreamweaver with Bootstrap!
Unlike a traditional IDE, however, Dreamweaver's visual interface is what makes it really stand out. Any changes you make in your website's code are automatically displayed in real-time in Dreamweaver's interface, and you can also point and click to edit your website's code visually.
If you'd like more power than a simple drag-and-drop editor, but need something simpler than a code-only IDE, Dreamweaver is a fantastic option.
You can subscribe to Dreamweaver on its own for $20.99 per month or choose a subscription to Adobe's full Creative Suite for $52.99 per month. Adobe offers 7-day free trials for both options, and discounts for students are frequently available.
Visit adobe.com
Further Reading:
How to Use Dreamweaver (step-by-step)
Squarespace (Paid)
Squarespace web design software
Squarespace is another good website builder that serves as a third alternative to Wix and WordPress.
Much like Wix, Squarespace offers an intuitive drag-and-drop interface for creating your website. Squarespace also offers a huge variety of different themes and color customizations and includes many of the standards you'd expect like SSL encryption and the ability to build an online store.
Squarespace's personal plan starts at $14 per month with limits of 20 pages and two contributors. The business plan lifts these limitations and costs $23 per month.
Conclusion
Let us know your thoughts in the comment section below.
Check out other publications to gain access to more digital resources if you are just starting out with Flux Resource.
Also contact us today to optimize your business(s)/Brand(s) for Search Engines