SEO Tools for Youtube Videos
So, you want to grow your channel and engage with more people. That's great! But how do you do it? There are so many tools out there that it can be overwhelming.
We've made this list of the top SEO tools for Youtube videos to help you get started.
Seo Tools For Youtube Videos
YouTube is a powerful search engine. In fact, it's the second most popular search engine in the world behind Google. And, Google loves YouTube content. When you do a Google search, video content stands out from the rest of the search results: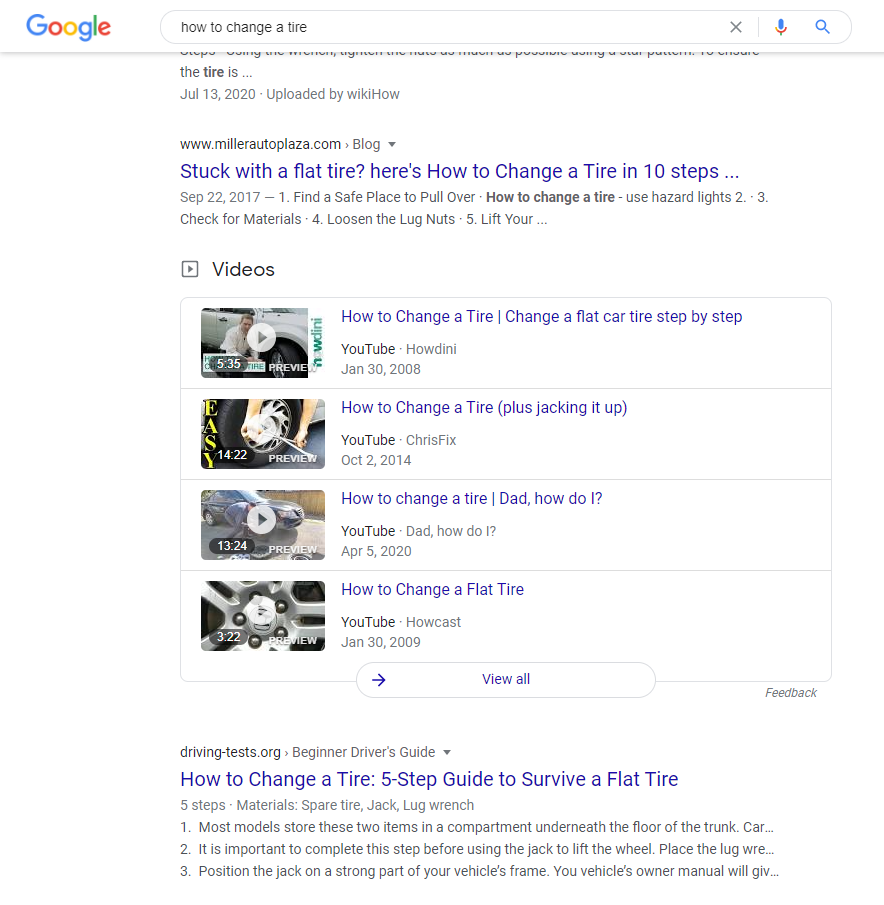 When you focus on creating the right YouTube content using the right keywords and tags, you put yourself in an excellent position to rank higher on Google and YouTube's internal search. That's why we've put together this list of 26 YouTube optimization tools you can use to get more YouTube followers and improve your ranking without spending countless hours creating videos just for the sake of creating videos.
When you consider that video is the top-performing content across all social media platforms it just makes sense to focus on creating the best, most optimized YouTube videos possible. You can then share them across your social networks, growing your followers, and increasing your reach. But with more than 2 billion users on the platform, getting your videos found can be a bit difficult.
That's where these YouTube optimization tools come in.
Here you'll find all the tools you need to create great videos, find the right keywords and tags, find out what your competitors are up to, and track the performance of your YouTube channel.
Manage Your YouTube Channel
A successful YouTube channel requires a bit more than just posting videos. You also need to track the performance of your videos to make sure that you're not wasting time and money on content that's missing the mark. In this section, you'll find YouTube optimization tools that will help you understand how your channel is performing so you can take steps to correct its course or share the content that's performing well to your other social networks.
1 . TubeBuddy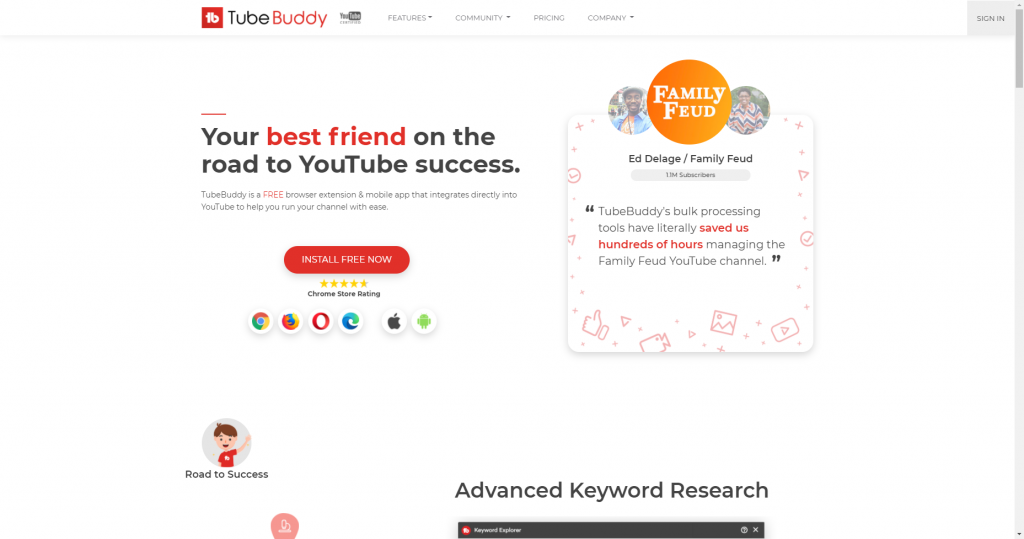 TubeBuddy is a browser extension that offers tons of different ways to effectively manage your YouTube channel. It includes productivity, video SEO, data and research, promotion, and bulk processing tools. Using TubeBuddy, you can create and schedule your YouTube videos, use saved responses for easy content moderation, and build end-screen templates, among other cool things.
2. YouTube Analytics
YouTube's own analytics tool is one of the best tools you can use to find out where your channel is succeeding and where it isn't. You can use it to learn more about your audience and the content that grabs them, improving your YouTube video views, and keeps them engaged. You'll also be able to check out the watch time on your videos (a signal in YouTube's search algorithm) and how your following is growing.
3. vidIQ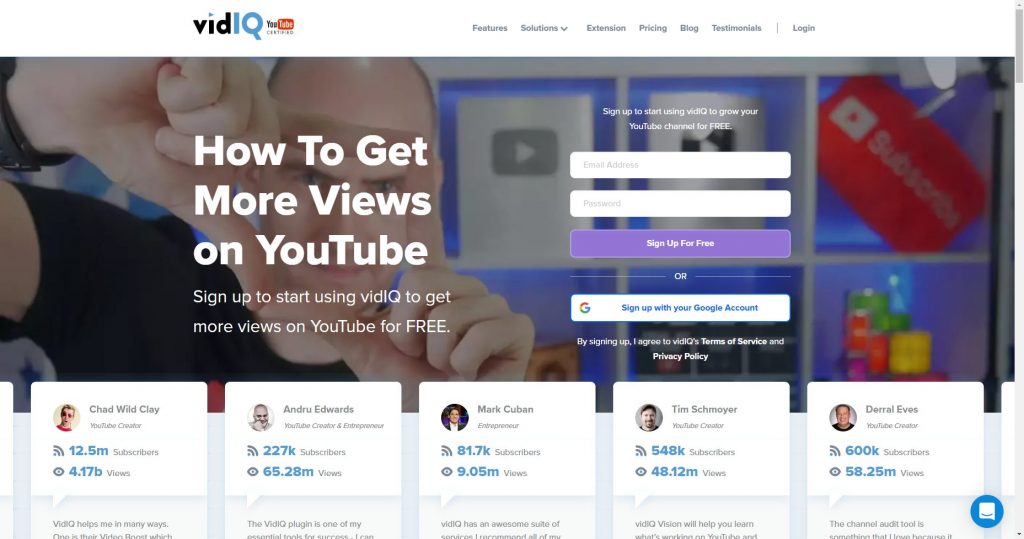 VidIQ is a browser extension that shows you the stats you need to track your YouTube performance. You can also add competitor channels to see how they compare to your own as well as set up email alerts to find trending topics. There's even a Facebook Syndication feature that lets you share your video instantly across social media platforms.
Identify Your Best Keywords
Descriptions and titles are important information for YouTube users. When you include the right keywords in your YouTube video descriptions and titles, users are better equipped to decide if your video is right for them. In this section, you'll find YouTube optimization tools that can help you find the keywords that will get your videos ranked and viewed.
4. YouTube Autosuggest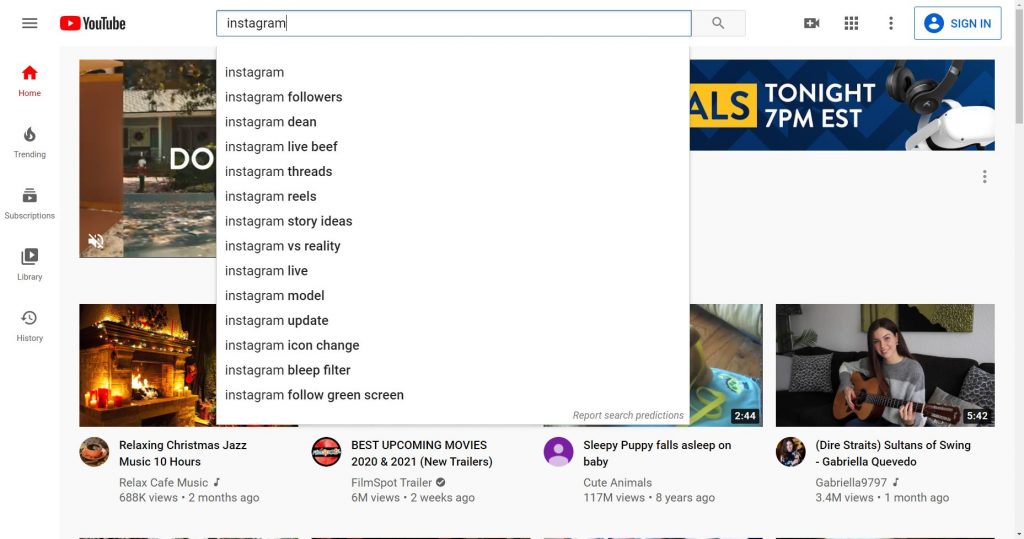 If you've ever searched for a video on YouTube, you know that the moment you start typing, YouTube starts offering suggestions for keywords and phrases to help you along:
This is a great tool for users but it's also an extremely useful tool for creators. Similar to Google Trends, you can enter your keyword or topic into the search field on YouTube and use the autosuggest results to find keywords that you should include in your video description, tags, and title.
5. Google Keyword Planner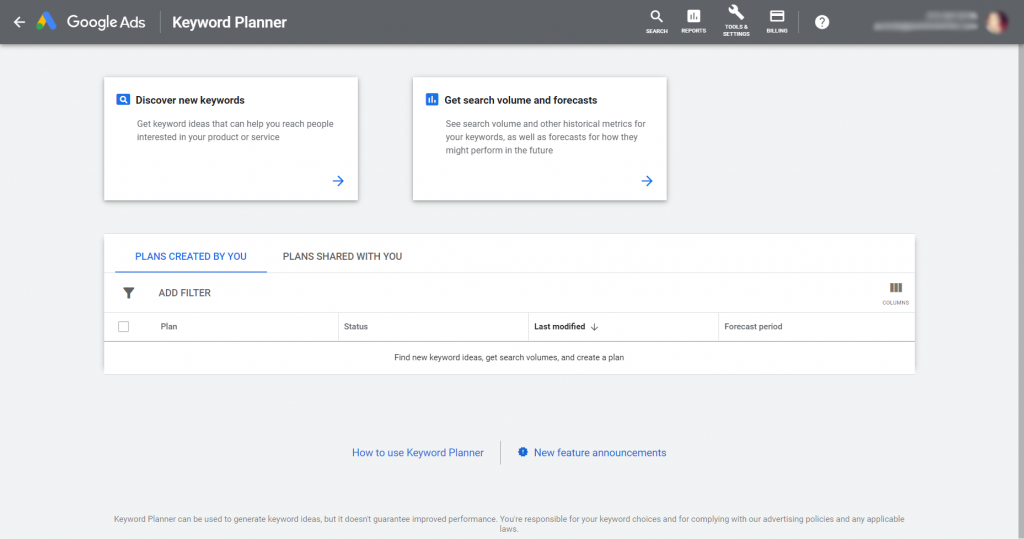 Google offers tons of free tools that creators can use to find just the right keywords to include in their content. Google Keyword Planner is a great tool. You can access Google Keyword Planner from your Google Ads dashboard (you don't have to run ads to use it). It will help you find the keywords that are worth the most for Google searches so you can plug those keywords into your YouTube descriptions and titles.
6. Keyword Tool (Keywordtool.io)
Keyword Tool is a freemium tool you can use to find topics that your viewers might be interested in based on what they're likely to search for. Just enter a high-level keyword or topic and Keyword Tool will give you suggestions in the form of questions, prepositions, and even hashtags. The paid version starts at $69/month and gives you access to search volumes, cost-per-click, competition data, and trends.
7. Rank Tracker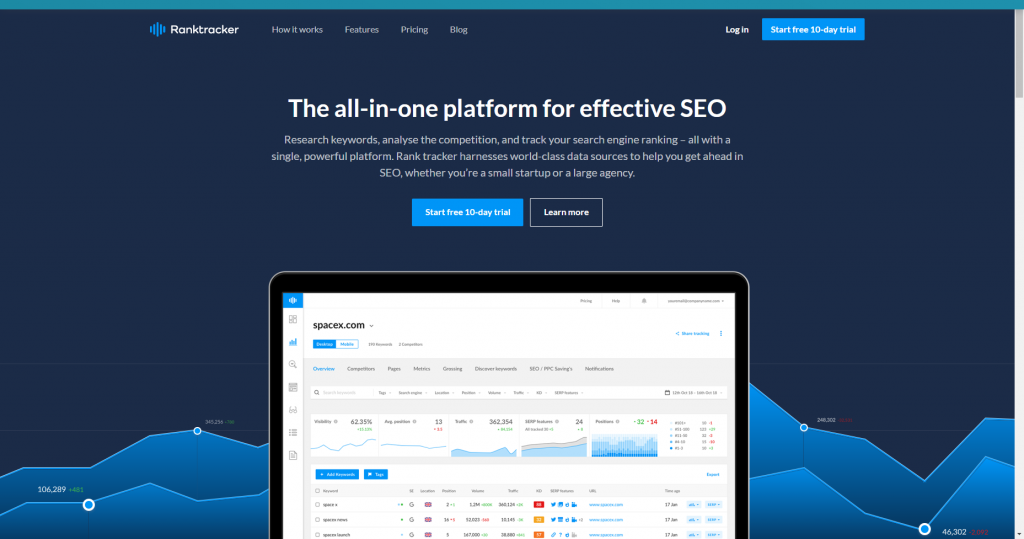 Rank Tracker is another freemium keyword research tool. You can use it to pull keywords from YouTube's suggestions and view search volume, competition, expected visits, and more. Rank Tracker is great for finding keywords that will put your videos in the running for that coveted featured snippet position that puts you at the top of the search results. The paid version starts at $72/year.
8. Ahrefs Keywords Explorer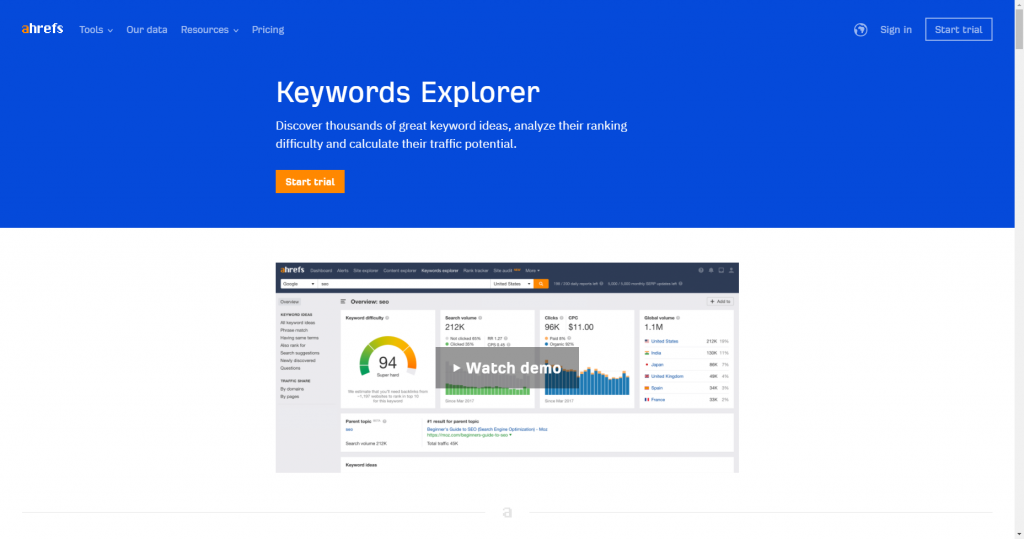 Ahrefs Keywords Explorer has one of the largest databases of YouTube keywords. You can search for your keyword and find local and global search volume, clicks, click percentage, and clickstream data so you can find out how many people search a certain term on YouTube each month. There are also keyword ideas reports that can give you some great keyword or topic ideas.
9. Kparser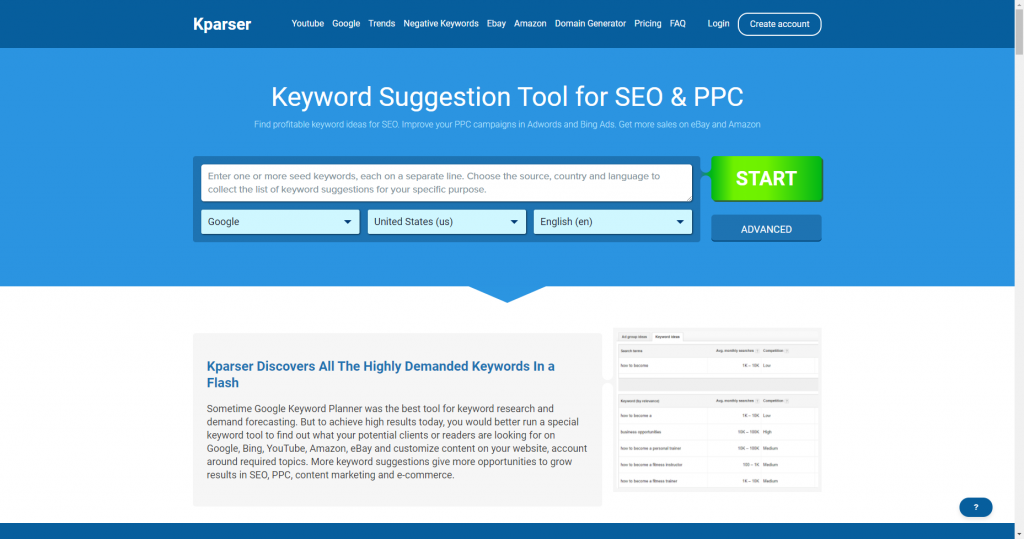 Kparser is another easy-to-use paid keyword research tool that focuses on long-tail keywords. You can add keywords before and after your target keyword (similar to Keyword.io) but Kparser lets you choose the parsing depth.
10. YTRank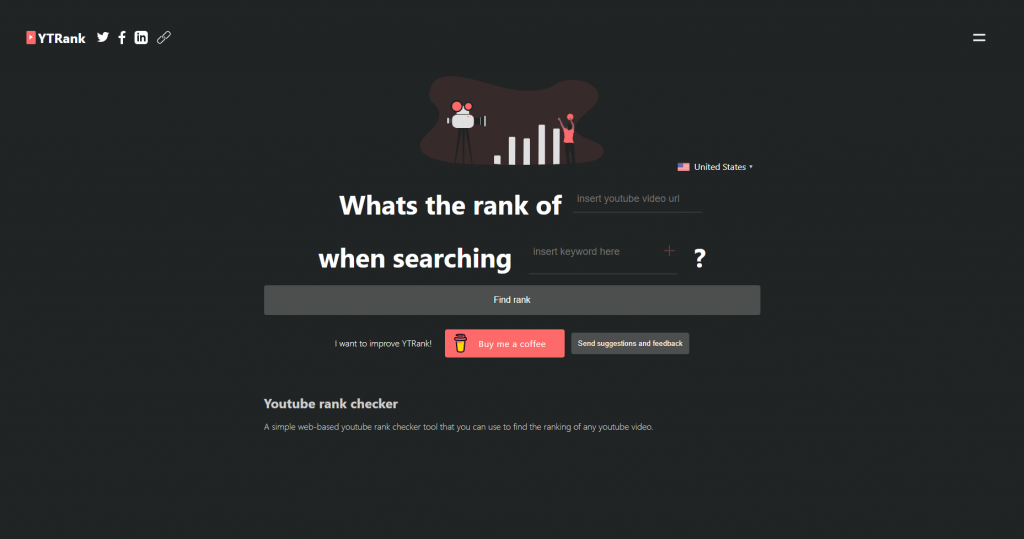 YTRank is a super simple free tool you can use to track YouTube rankings for a target keyword. Just choose the location you want, add your YouTube video URL, and add your keywords.
Research Profitable Tags
YouTube tags are words and phrases that let YouTube know what your video is about. Like keywords, tags are an important ranking factor in YouTube's search algorithm. Here you'll find YouTube optimization tools that will help you find the most profitable tags for your YouTube videos.
best seo youtube channel
Ahrefs
Ahrefs TV is all about actionable SEO tutorials that show you how to increase your organic search traffic and rank #1 on Google. Whether you're an absolute beginner to search engine optimization or an industry leader, you'll find helpful tutorials on keyword research, link building, content marketing, technical SEO and much more. As one of the world's leading SEO tools, we proudly stand behind our petabytes of data that powers our software and drives our marketing strategy. Make sure to subscribe for practical tips, techniques, and tactics.
YouTube Channel URL: youtube.com/c/AhrefsCom/
Authority Hacker
Authority Hacker is where you'll find all our Internet marketing tutorials, vlogs, podcasts, and honest content about building profitable websites. The channel focuses heavily on affiliate marketing but also has good videos on all aspects of SEO that can be applied to all types of businesses.
YouTube Channel URL: youtube.com/channel/UCTvgSAxisCh58hjzlMdED0A
Backlinko
Backlinko is where marketers turn to get higher rankings and more traffic. And it's considered to be one of the best SEO YouTube channels to watch. This channel is all about teaching you insanely actionable SEO, link building, and content marketing strategies that you can use to grow your business. If you're a pro marketer that wants to use search engine optimization to get more targeted traffic to your site, then make sure to subscribe to this channel. As you'll see, the channel publishes videos that focus on white hat SEO case studies, real-life examples, actionable tips, and "in the trenches" reports from subscribers like you.
Note: If the term "white hat SEO" is new to you, check out my page on the difference between white hat SEO and black hat SEO to find out more about it.
YouTube Channel URL: youtube.com/user/backlinko/
Barry Schwartz (Rusty Brick & Search Engine Roundtable)
Barry Schwartz is a contributing editor to Search Engine Land and a member of the programming team for SMX events. He owns RustyBrick, a NY based web consulting firm. He also runs Search Engine Roundtable, a popular search blog on very advanced SEM topics. Watch this YouTube channel to get the latest insight and news on Google and current SEO trends.
YouTube Channel URL: youtube.com/user/rustybrick
Charles Floate
Charles Floate is a British digital marketing consultant with a specialty in black hat SEO (see my black hat SEO techniques page for more details on this strategy). He has over a decade of experience in the industry, has spoken at dozens of conferences, and has tens of thousands of followers across multiple platforms. Charles offers brilliant insight into SEO, backlink building, and Google updates.
YouTube Channel URL: youtube.com/user/D4rkHacking
Chase Reiner
Chase Reiner streams a new video on YouTube almost every day and it's one of the top SEO YouTube channels for people who want to get into professional SEO as a service. Watch and subscribe to get actionable advice from a top SEO expert on a daily basis on how to improve your search engine optimization skills as well as social media marketing and funnel building.
YouTube Channel URL: youtube.com/channel/UC6z07Hh9Muy6urJgA0F0azg/
Chris Palmer SEO
Chris Palmer SEO has 11 years of marketing passion and he wants to be your favorite SEO teacher. His channel is dedicated to helping everyday people succeed through digital marketing with white hat, black hat, and local SEO tips.
YouTube Channel URL: youtube.com/channel/UC8P0dc0Zn2gf8L6tJi_k6xg/
Craig Campbell
Craig Campbell has been an SEO expert for over 18 years. In this time, he has made a ton of mistakes and built up a wealth of practical experience in SEO and digital marketing. He has tried and tested it all and it has taken a lot of time and money to get me he is today. Craig has built and sold websites, run several agencies, and offered full SEO services, so he has a lot of good information to share. He speaks all over the globe; offering people training, consultancy and knowledge bombs in search engine optimization. And his YouTube channel is here to offer you the same tools and knowledge to make yourself money online.
YouTube Channel URL: youtube.com/channel/UCPeOzstGV1FB0cGSBg2piDg/
Daryl Rosser of Lion Zeal
Daryl Rosser is the man behind Lion Zeal, a digital marketing blog and podcast. Each week, he sits down with a different SEO expert and breakdowns why and how they're crushing it so you can extract the nuggets to take your business to the next level. If you want to scale your SEO business or just learn how to rank higher, then is a good YouTube channel to subscribe to.
YouTube Channel URL: youtube.com/channel/UCHl2Lnu72hHGYzgTSa7rVcw
Digitaleer
Digitaleer is hosted by Clint Butler, an extremely knowledgeable and skilled guy in all areas of online marketing and search engine optimization. He's also a co-host on the SEO Fight Club YouTube Channel mentioned on this list. The most popular series on this channel is "SEO This Week", where Clint helps people discover some of the top marketing news, tips, and tricks curated from around the Internet.
YouTube Channel URL: youtube.com/c/Olympiaseo/
Google Search Central
This is the official Google Search Central YouTube channel (formerly Google Webmasters) where you can find information and tools to help you understand and improve your site in Google Search. A popular series is Google SEO Office Hours with John Mueller, where he answers anything webmaster-related like crawling, indexing, mobile sites, internationalization, duplicate content, sitemaps, Search Console, pagination, duplicate content, multi-lingual/multi-regional sites, etc.
YouTube Channel URL: youtube.com/user/GoogleWebmasterHelp
Conclusion
Let us know your thoughts in the comment section below.
Check out other publications to gain access to more digital resources if you are just starting out with Flux Resource.
Also contact us today to optimize your business(s)/Brand(s) for Search Engines