The Best Auto Refresh Chrome Extension For Fiverr To Get Orders Automatically
What Is The Best Auto Refresh Chrome Extension For Fiverr?
If you are looking for the best auto refresh Chrome extension for Fiverr, you have come at the right place. We will introduce you to the best chrome extension to get your order automatically on Fiverr. With this chrome extension, you can increase your fiverr earning in a short time. We will also discuss how it works and how can you use it on your browser. So stay with us and read the article thoroughly.
What Is Auto Refresh Chrome Extension?
First of all, we need to know what is an auto refresh chrome extension. And how it works? The auto-refresh chrome extension automatically refreshes the page after an interval time. This extension helps to refresh the page automatically without clicking on the browser's refresh button. It is called an auto-refresh extension because it automatically refreshes pages of any web browser and saves users from refreshing pages manually. Some extensions show a countdown and some don't before refreshing, it depends on its configuration. This is really helpful for those people who refresh pages many times in a day like Facebook or other social media pages, website pages
Best Auto Refresh Chrome Extension For Fiverr
1- Install Fiverr Mobile Application – Auto Refresh Extension For Fiverr
If you don't know then let me tell you, they have a mobile application of Fiverr for both Android and iOS. So you can simply install that app and log in to your Fiverr account.
By this, you will always be updated about your Fiverr account, if any client texts you, you will get a notification on your mobile. In this way, you will not have to sit in front of your laptop all day.
2- Fiverr Auto-Refresh
If you are not always free to check your phone then you can go this way. If you are using the Google Chrome browser then add "auto-refresh pro extension" in that.
With the help of this extension, your Fiverr account will refresh automatically after the time which you will set.
So let me tell you how can you do it.
Here I'm going to share 3 steps, just follow them and you are done with it.
Step 1
Open your Google Chrome browser and type "Chrome Web Store" in that. After this, a lot of results will open up in front of you so just click on the first result (don't click on the ad).
Step 2
In Google Web Store, search for "Auto Refresh Pro" and add its extension to Google Chrome.
Step 3
After adding extension, open your gig on your Fiverr account, you will see an option of "stay active 24 hours on Fiverr". So now, just set the time and start.
Add minutes what you think is the best for you and then click START.
Sometimes, that timer does not shows up after clicking on your gig. So in this case find it in the menu bar and click on it (it will be automatically shown on your gig page).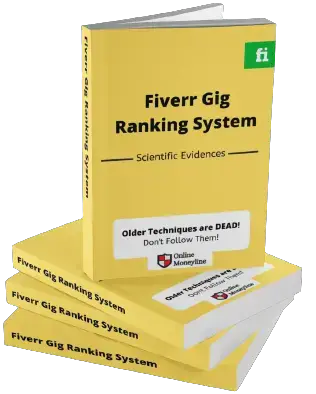 Gig Ranking Secrets NOT Available Anywhere Else!Yes! I want my Fiverr gig to rank HIGHER
Now, just set the time whatever you think is right. I will not suggest any specific time because it varies with the location. Moreover, Fiverr might catch you because of it, so do it at your own risk. So if you want to do it then set the time and click on "start".
best auto refresh extension
There are many web pages online that are constantly updated so you must refresh the page to see the latest update. For example, forex/news websites are updated every few minutes. Furthermore, refreshing web pages are especially important for nabbing the latest deals on shopping websites before they go away.
If you for some reason need to constantly refresh a web page, then don't involve yourself in the hassle of manually refreshing web pages yourself. You can install an auto-refresh Chrome extension that will automatically refresh web pages at a fixed interval. Let's see 3 of the best Chrome extensions to auto-refresh web pages.Also read:4 Chrome Extensions To Get a Virtual Pet While Browsing
1. Super Auto Refresh Plus (Not available anymore)
Let's start with something simple that gets the job done flawlessly. Super Auto Refresh Plus has a very minimal interface to quickly set a timer and start refreshing pages. It also shows a countdown timer on the extension button in real-time to know exactly when the web page will refresh. You just need to select from a number of predefined time intervals (up to 60min) and the extension will start the count down immediately.
A cool option this extension has is the ability to ignore the cache of the web page while reloading (must be enabled from settings). This means the page will reload all the contents without fetching anything from an already saved cache, which can be useful if you notice some pages still providing outdated data.
Overall, this is the fastest and the most intuitive web page auto-refresh Chrome extension you can get. However, it comes with its downside of less customizability. Like there is no option to set a custom time interval and there is no predefined time interval above 60min.
2. Auto Refresh Plus
Coming to a bit more customizable auto web page refresh Chrome extension. Auto Refresh Plus offers multiple ways to set the countdown timer. You can select a predefined interval, set your own interval, or simply provide any number of seconds. Just like the above extension, this extension shows a countdown timer right on the extension button.
It also has a bunch of more features like auto start refreshing a specific URL whenever opened or refresh a page on a completely different date/day. However, the one feature that I am sure will make you choose this extension over the others is its ability to track keyword changes. Yes, you can provide a keyword on a page, and if it changes after a refresh; the extension will let you know with a sound and a notification.
3. Tab Auto Refresher
Okay, this is a rather bare-bone auto refresh extension with little to no extra features (not even an options menu). However, I have chosen to add it to this list for 2 of the features that make it worth it. First, the extension allows you to stop refreshing all the pages with a single button. This is really time-saving when you are refreshing dozens of pages as you won't have to stop the extension on each one separately.
Secondly, the extension ignores any popup windows that can prevent a page from refreshing. Such as popups that ask "Are you sure you want to refresh this page?". This can be useful if your particular web page brings up a popup when refreshed.
Other than that, the extension lets you provide a custom interval using a text box without any bells and whistles.
Ending words
If you don't have any special requirements, then I will recommend you to go for Super Auto Refresh Plus. It's a clean web page auto-refresh extension with a very user-friendly interface and features. However, the other two definitely offer unique features that make them worth getting if you need those specific features. Do let us know in the comments which one of these Chrome extensions to auto-refresh web pages you like.
Conclusion
Let us know your thoughts in the comment section below.
Check out other publications to gain access to more digital resources if you are just starting out with Flux Resource.
Also contact us today to optimize your business(s)/Brand(s) for Search Engines