Nonprofit Email Marketing Software
Nonprofit email marketing software is a great tool for nonprofits to use to connect with their donors and potential volunteers.
With it, you can send out emails on a schedule that you determine, or you can set up an autoresponder that prompts donors to give more money or sign up as volunteers after they've given once.
It also has many other features that make it easy for your nonprofit to manage its email marketing efforts.
Imagine;
Your nonprofit just built three new houses in the heart of the city and you send an update email to all 5,000 of your subscribers instantaneously.
Your fundraiser is one week away and you send a reminder email, first to your donors and then to your volunteers.
You're searching for a new Volunteer Coordinator to join your team and you send an inquiry email to your subscribers and then post the position on social media.
With all the groups, lists, workflows, etc. to keep track of, you can breathe a sigh of relief because your email marketing platform has got you covered. Just compose your email, choose a list, and schedule exactly what you want to do with the email.
Email marketing is a powerful tool that your nonprofit can use to further engage your audience while spending minimal effort online. Through tailored, auto-generated emails, your organization can easily thank your donors, attract more volunteers, and spread your mission to a wider audience. Choosing a solid software in order to maximize your email marketing potential is essential. Here we have put together a list of 9 email marketing tools, some that offer great benefits for nonprofits!

7 Best Email Marketing Tools
Nonprofits get a 50% discount using Flodesk, which means just $19 a month for unlimited emails, contacts, and features. Flodesk never penalizes you for successfully growing your list. This relatively new platform is aimed at helping small teams create emails that look great effortlessly. The intuitive drag-and-drop email builder allows you to customize emails quickly, while the email and form template gallery offer you a head start. While Flodesk's curated designs are beautiful, their layout blocks really set them apart.
Layouts help you to create custom graphics, design collages, and specialty signatures right within the email builder—no other design software required. Once your email is sent, its layout blocks are responsive, meaning they'll look great on any device and in any inbox. Flodesk's workflows and stunning forms (which can even be used without a website) are also top features. Flodesk connects with 3,000+ apps through Zapier to automate tasks. Lastly, you don't need a credit card for a free 30-day trial.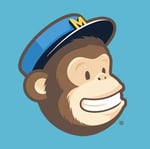 MailChimp provides nonprofits with a 15% discount, as well as the option to get an additional 10% off if you authorize your account as a means of security. MailChimp boats robust marketing automation which makes sure your emails get to the right people at the right time. Some other features include: being able to target your customers based on behavior, preferences, and more; automatically sending your emails at the same time in different time zones; triggering emails with a single API request; and accessing in-depth reporting insights.
MailChimp also allows you to to connect to your online store in order to create hundreds of e-commerce integrations as well as includes a drag-and-drop campaign builder. They even offer you the possibility to grow your audience with Facebook or Instagram ad campaigns. When it comes to mobile options, MailChimp has got your covered. Check out more info about their suite of mobile apps.

Campaign Monitor offers a discount of 15% to nonprofits, with access to all their tools to create your email campaigns. This includes a drag-and-drop email builder and as well as access to hundreds of templates. You can also create personalized customer "journeys," which allow you to schedule a "trail of emails" and determine what email is sent when depending on what buttons your visitors click on.
Campaign Monitor uses personalized data to allow you to customize each email in order to deliver the right information, to the right audience, at the right time. You can also include sign-up pages on your site in order to grow your audience. Through Campaign Monitor analytics, you can see how your emails are performing in real time with interactive data and analytics on your campaign. Also learn how your audience is engaging and sharing, plus learn the effectiveness of your calls to action.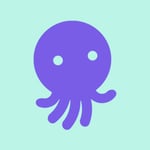 EmailOctopus allows you to create time-sensitive onboarding and drip emails, plus offers a 20% discount to nonprofits. Their rich library of free email templates make it super fast to create campaigns that are responsive to any device. You can build drip email sequences, import contacts, integrate with forms, and generate customized reports.
Their segmentation also allows you to create highly targeted email campaigns based on the contact data that matters most to your organization. You can get started for free, and with pricing of less than $40 per month for 20k contacts, they are more affordable than the other platforms out there offering the same features.
AWeber Communications offers a discount of 25% to nonprofits, in addition to three complimentary months to start. You get access to their full range of tools, including powerful autoresponders which automate your email campaigns and help you stay in touch with your subscribers. You'll also have a wide variety of email templates at your disposal, so you can choose one that best represents your organization. AWeber Communications' reporting tool enables you to view the success of your emails in terms of how many have been opened and clicked through.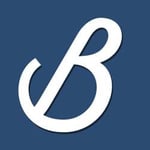 Benchmark Email offers a 25% discount for nonprofit organizations. You can choose from a variety of email templates and, if you don't see one you like, you can always design your own. Benchmark Email also has excellent autoresponder capabilities to help streamline your email campaigns, leaving you time to focus on other tasks. You won't be able to perform split testing, but you can still monitor the success of your campaigns with detailed reports on how your subscribers responded.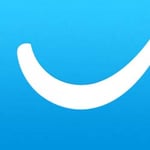 GetResponse offers nonprofit organizations an astounding 50% off their purchase. This discount enables you to keep your costs very low while sending out a high volume of emails. You'll have access to hundreds of templates, making it easy to design a professional-looking email that fits well with your organization's style. If you have a substantial contacts list, you can upload them directly to GetResponse, which saves you quite a bit of time.
GetResponse also integrates with popular social media outlets, including Facebook, Twitter, and LinkedIn, so you can easily share your messages across those platforms.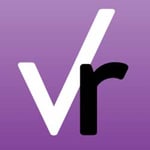 VerticalResponse offers a whopping 10,000 free emails per month for nonprofits, along with several other discounts. Depending on how many emails you send per month, you may be able to enjoy VerticalResponse's email marketing absolutely free. Nonprofits also receive discounted rates of up to 15% on emails in excess of 10,000. Other discounts are available for creating surveys, and you can enjoy 15% off events planned through VerticalResponse.
For an event, you create a website, send out email invitations, and even promote it through your linked social media accounts. Not many other email marketing software programs provide services like this, so if you're interested, it's probably a good idea to take a look at what VerticalResponse has to offer.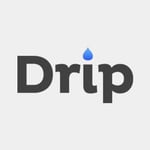 Drip is unique in that they deliberately do not offer a drag and drop template builder because they claim that customers have a higher conversion rate using the HTML plain text template. It does, however, offer different templates with which you can customize your emails.
With Drip, you can apply tags and send one-off emails or entire campaign sequences, all by using their automation system. Automations can be used to move subscribers in and out of campaigns, apply tags, record conversions, send them to an another application (like a CRM system), and more. Some other features include custom fields, lead tracking, email blasts for a specific purpose, split testing, and performance tracking.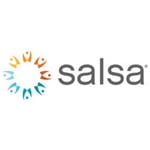 Salsa's email marketing tool, Engage, offers organizations like yours online marketing solutions tailor-made for nonprofit needs. With the platform's robust email builder, your nonprofit can expertly craft email campaigns. Drag and drop text boxes, images, buttons, and more to customize the layout of your emails.
You can even insert merge fields to tailor the text of your emails to their recipients. Once you've designed your email template, you'll be able to preview it as a mobile, tablet, or desktop user to ensure it's optimized for all of your supporters no matter how they access it. Your team can create custom email segments for your different campaigns based on factors like donor type, interaction history, campaign, giving recency, donation frequency, and more.
Not only that, but when your nonprofit uses Salsa Engage, you'll also have access to Salsa Engage's online fundraising, online advocacy, and peer-to-peer fundraising software.
These are just a few of the many companies out there that offer solid email marketing software so that you can focus more time on spreading your mission and less on online engagement. 
One of the key components of any organization's digital strategy is building and maintaining a list of contacts. Even more important than building your list is how you communicate with those people once they have signed up. For a nonprofit or fundraising organization it seems obvious that you'd want to communicate differently with individual supporters based on who they are, when they joined your list and how they've engaged with you in the past. So few organizations leverage this data to drive their digital strategy.

The first interaction you have with a new supporter is the most critical. Get off on the right foot by starting your digital relationship with relevant content. When someone joins your list, it's imperative you:
Thank them and introduce them to your cause,
Collect data about what motivates them,
Increase engagement for that supporter by
tending to his or her target content.
Motivate him or her to become a more involved
and engaged supporter.

What is a Welcome Series?

A Welcome Series is a sequence of emails that help you to introduce your organization and cause to your new subscribers. The series is sent automatically when somebody is added to your list via your website, offline at an event or as a volunteer (or in some other way).
These emails set the tone of your online engagement with supporters and will help them understand what your organization is all about before receiving other types of fundraising, volunteer or press release emails.

On-ramping New Supporters?

We all agree that no two supporters are completely alike. They have different issues that are important to them and their levels of support can range greatly. The familiarity that a supporter has with the campaign also changes over time. A new supporter likely needs an introduction and to be welcomed to your organization's community, while an existing supporter may just need to be updated and nudged to engage.
It's important that new supporters be treated in a way that engages them from the start and helps facilitate a willingness to get involved down the road.

What Nonprofits Do Today

In our many conversations with nonprofit marketers and our research into nonprofit and fundraising emails we found very few organizations are sending a Welcome Series. The reasons for not sending range from not having the technical capability to difficulty with writing content but most agreed that it was something their organization wanted to do or should be doing.


What is a Trigger?

It's important that welcome series emails are sent automatically relative to when each supporter is
added to your list. When somebody receives an email while he or she is active online (the time they
added their name to your list), it's more likely that they will engage. For instance, if John signs up in
the morning, he'll receive follow up emails in the morning, when he's active online.

Welcome Series Timing

The timing of the welcome series is very simple. We suggest the first email go out within an hour of the
supporter joining your list, the second email should go out 24 hours later and the final email should
go out 72 hours after the supporter first joined. If a supporter is added offline, the timing will be based
on when you add them to your list (or the timestamp from when they signed up). After you establish a
baseline open rate, you should experiment with different timing to see if open rates increase.
A good rule of thumb for a welcome series is, send all the emails within the first week so the on-ramp experience isn't too diffused. Some nonprofits discussed wanting to send a 3 or 6 month long welcome series. This strategy can work too, but sending three emails in the first week is important to getting them started. Following those up with a more extended welcome series can be a great next step.


The Welcome Series Content

What does the Welcome Series look like?

Maintaining consistent branding in your emails and website is critical. You want supporters to recognize who is sending the email and feel comfortable that the content is relevant to them. To create that
design consistency you can hire a designer or use an email platform that provides these tools.
The welcome series should be structured as so:

Email One

Thanks for Joining
The objective of the intro email is to thank your new subscriber for joining your cause, let them know what they should expect in terms of communication, give them some other ways to get involved and finally give a short explanation of what your organization is up to.

Start off with a couple of sentences thanking your new subscriber, and give them an idea of how often you'll be contacting them with information. Giving a link to a subscriber options page is a great way to minimize unsubscribes down the road.

Next, share your social links and give a few options for how he or she can get more involved.
Don't ask for anything, just give the option.
Finally, include a couple of sentences about what your organiztion is currently up to and if they
get more involved how they'd be able to help.

Email Two

Issue Engagement Email
The objective of the issue email is to briefly explore two or three of your most important issues, and engage your supporter with a question about what they care about.
Your organization is about more than just raising money. Tell your supporters about one or
two of the issues you're actively working on and how you're making the world a better place.

Secondly, engage your supporters to find out what's important to them. You can list a set
of issues that are central to your campaign and ask that your supporter select the issues
that are most important to them.
These issues should be saved to the supporter's profile, allowing you to target emails or specific content or to segment your supporters in the future.
Not only does this email help you better understand your supporters, but you can now modify the
content of the next email based on the information you just collected.

Email Three

Call to Action
The final email in the series is dedicated to a call to action.
This email should start with the information you just collected about your supporter, and should describe how their financial contribution will allow your organization work towards solving or alleviating that problem.

If a supporter has donated recently (or joined the list through a contribution), you should not show them the contribute button. You can ask for their support or engagement in another way or thank them and explain how their past support has empowered your organization. You should be able to dynamically place different call to action buttons depending on each contact's past actions.


Return on Investment and Measuring Success

Like ecommerce or direct response marketers, nonprofits should measure their success or return on investment (ROI) in a number of ways. For your organization, a conversion metric could be a contribution, a new volunteer, a signed petition or an RSVP to an event. All of these conversions will be tracked and analyzed through your email platform's analytics tools.
You'll be able to detect whether your message is getting through to supporters and driving action or if you should change course.
Get performance data on every email you send out regardless of the conversion metric that you want
to use. For example, the metrics you may want to capture for the Issue Engagement Email might be the
number of recipients who read that email and the number of people who marked an issue as important.
Your analytics tools should allow you to understand the impact your marketing is having and whether
or not your results justify continuing or changing course.

SO HOW DO I GET STARTED WITH EMAIL MARKETING FOR NON PROFITS?

The first step is to choose an email platform that allows you to collect the data you need to send more
personal emails. You should be able to use your fundraising, event, website and other data to customize your message and target group within your email platform. You want a platform that offers easy to
use segmentation, template building and analytics tools so that you can focus on content and strategy
versus technical implementation or building email templates.

This is just one example of an out of the box flow that Flux Resource provides to help you and
your staff be more effective and efficient marketers.
Explore more resource and tools from different categories, ranging from business development tools, softwares and apps, books and study materials.
Conclusion
Let us know your thoughts in the comment section below.
Check out other publications to gain access to more digital resources if you are just starting out with Flux Resource.
Also contact us today to optimize your business(s)/Brand(s) for Search Engines